Ehline Law Handles Rotator Cuff Injury Cases for Our Clients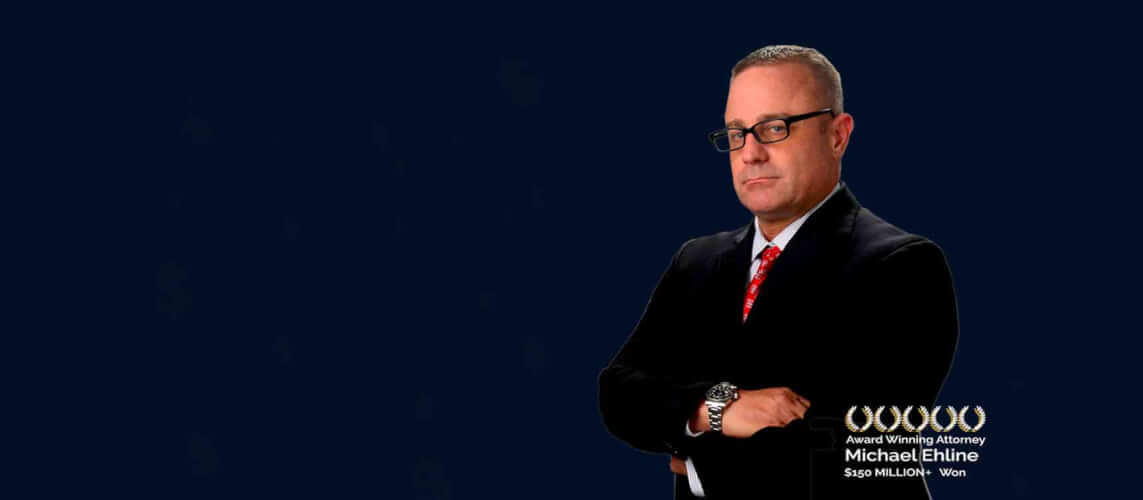 You never know when an injury can flip your life upside down, and a rotator cuff tear is one of those injuries that can occur during
severe car accidents
where the impact lays on the shoulders of the victim.
If you've got a rotator cuff injury due to someone else's negligence, there might be a case to get compensation for your loss.
Wanting to know the settlement value of rotator cuff tears, shoulder joint, bicep tears, and other related injuries is an essential step towards filing lawsuits against negligent parties.
We recommend not taking a wild guess when filing a claims form, as insurers often reject or deny claims. Having an expert personal injury lawyer is the best way to determine the value of your claims, as their experience can bring to light many variables that can work in your favor.
What is a Torn Rotator Cuff?
A rotator cuff is a tissue that attaches to the shoulder socket and covers the ball on the upper arms. Rotator cuff tendons and muscles make the rotator cuff, which helps bring mobility to the shoulders.
A rotator cuff surgery is needed to reattach the rotator cuff and heal the rotator cuff injuries to bring back movement into the shoulder and the arms.
Settlements for Rotator Cuff Tear from Shoulder Injuries
Often this type of injury results from a car accident, as the shoulders are the most exposed parts of the body while driving.
A shoulder injury settlement for a shoulder injury claim depends on many different things; here are a few variables that can affect the value of your claims:
The severity of the injury
Age of the victim
Previous medical records
The severity of the tear (complete or partial)
Surgery costs if the victim had shoulder surgery
The need for physical therapy
The victim's age determines the value of the claim, as those under the age of 30 can get a higher settlement in shoulder injury cases than those above the age of 30. Whether or not the victim had surgery to fix their shoulder injuries or the shoulder blade also determines the value of claims.
Those undergoing surgery can receive more compensation than those who do not need surgery.
Preexisting conditions for a rotator cuff blade injury affect the shoulder injury case and compensation. However, having a qualified personal injury attorney can help prove your shoulder injury claims and get you the monetary compensation you deserve.
Let's look at the national averages of settlements after a victim has their rotator cuff tear diagnosed from an accident.
$70,000 USA average
$140,000 average Washington DC settlements
$30,000 average Virginia settlements
$50,000 average Maryland settlements.
A rotator cuff claim considers lost income, loss of quality of life, medical bills, rotator cuff repair surgery costs, shoulder pain and suffering, and other damages.
Contact Ehline Law for your Shoulder Injury Today!
Ehline Law is a leading personal injury law firm in California that helps clients with their personal injury cases.
We've had over 3,000 successful clients, and our lawyers have retrieved more than $150 million in compensation, a proven track record that can help protect your rights!
If you've gotten severe shoulder injuries, contact us at (213) 596-9642 and get a free consultation on your case today.
Our expert attorneys can help evaluate your rotator cuff injury case, determine the value of claims, and negotiate with the insurers on your behalf while you recover from your injuries.
We understand that money will not heal your wounds, but it can help you pay for the burgeoning medical bills that come with shoulder injuries. You can even visit any of our law offices for a free case review today!