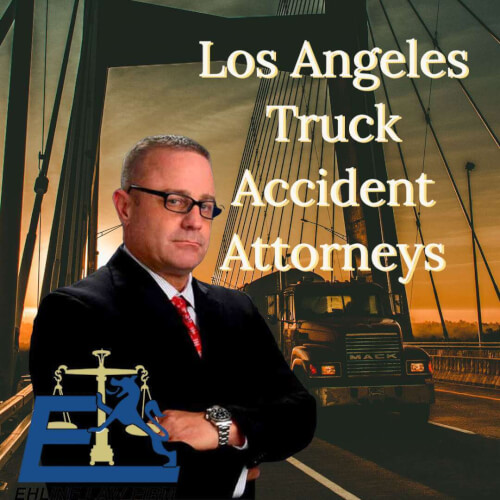 On October 24, 2022, a fatal accident involving a big rig and another vehicle occurred on Russell Avenue in Fresno County. Let's explore the details of the accident with Ehline Law and our personal injury trucking accident attorneys.
Fatal Truck Accident on West Shields Avenue and North Russell in Fresno County
At around 4:30 PM, at an intersection near Russell and West Shields Avenue, a truck accident involving a big rig and a Toyota fatally injured two passengers.
Passing Big Rig Struck Car on North Russell Avenue, Leaves Two Women Dead
When emergency service arrived, the two female passengers, Leslie Boston and Fatimah Rambo, succumbed to the injuries and died at the accident scene.
According to California Highway Patrol, the driver of the Toyota was immediately taken to a nearby hospital for medical treatment.
The Truck Driver Stays at the Accident Scene for Questioning
The big rig driver stayed at the scene of the semi-truck accident to answer questions from the police. No further information about the big rig crash is available, and the police are investigating.
Large Truck Accidents in the United States
According to the National Safety Council (NSC), there were 4,842 fatal big rig crashes in the United States in 2020, including commercial and non-commercial vehicles with a weight rating of over 10,000 pounds. The fatal truck accidents resulted in 4,965 deaths. In the same year, 107,000 large truck accidents occurred, injuring an estimated 147,000 people.
The National Safety Council reported in 2020 that more than 50% of all truck accidents in the United States occurred on rural roads, about 63% of crashes happened in broad daylight, and 5% occurred at construction sites.
Is a Truck Accident More Dangerous than a Car Accident?
Truck accidents are far more dangerous than car accidents because these are massive vehicles that can crush cars and motorcycles, resulting in catastrophic injuries. Even a minor truck accident can cause serious injuries, negatively impacting the victim's life.
A person in a crash involving big rig may require extensive medical treatment, rehabilitation, and physical therapy. Sometimes, they may even need life-long medical assistance devices and equipment to help them with their daily routine. All of these translate to hundreds of thousands of dollars in damages.
Can Surviving Family Members File Wrongful Death Lawsuit for Fatal Big Rig Crash on Russell Avenue?
California law allows surviving family members to pursue legal action against the negligent party to recover compensation for their loss. However, there is no information about who is at fault for the fatal crash on Shields Avenue in Fresno County.
The surviving family members need to speak to an experienced Fresno County wrongful death attorney about the incident. Skilled wrongful death attorneys can help investigate the incident, talk to witnesses who were around when the fatal accident happened, gather evidence, and hold the negligent party responsible.
Elements of Wrongful Death Lawsuit
To have a successful wrongful death lawsuit, surviving family members must prove the following elements:
Legal duty: The defendant had a duty of care towards the deceased party.
Breach: The defendant breached that duty of care
Causation: The defendant's breach directly resulted in the death of the plaintiff's loved one.
Damages: The plaintiff suffered damages from the defendant's negligence.
Let's look at an example. A driver runs a stop sign and crashes into another vehicle, resulting in the other driver's death. In this example, the driver has a duty to exercise reasonable care when driving but breaches that duty, resulting in the other driver's death and damages to the surviving family members.
Schedule a Free Consultation with Ehline Law
If you've lost a loved one in a truck accident due to another's negligence, contact us at (833) LETS-SUE for a free consultation, as you may be eligible for compensation.