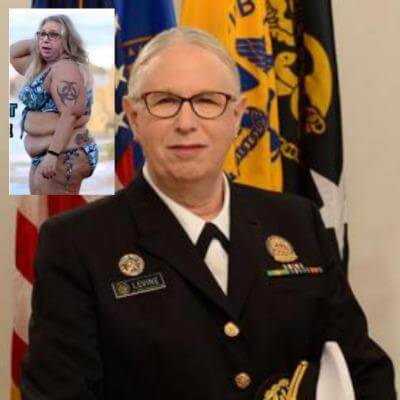 Can Woke Prosecutor Continue Violating Voters' Wishes?
Ultimate Guide to Understanding Soros Prosecutors
On August 5, 2022, a Florida prosecutor promised to take action against his suspension by Governor Ron DeSantis for promising to stand against the 15-week abortion ban and transition treatments for minors, considered by many activists to be a civil rights violation. Ehline Law and our personal injury attorneys help raise awareness of legal issues and the country's current legal and political situation. In this blog, we will explore the news of the recent suspension of a Florida prosecutor and what they can do about it.
Democrat Suspended from Carrying out His Duties as State Attorney
Andrew Warren, a Democrat and an elected state attorney in Hillsborough County, faced suspension from office on August 4, 2022, by Governor Ron DeSantis over his views on the Florida abortion ban and transition treatments for minors.
Warren signed statements prior to his suspension requiring state and district attorneys to avoid pursuing charges against individuals seeking abortions.
More than 90 district attorneys, state attorneys, and elected prosecutors signed Andrew Warren's letter. They pledged inaction against individuals seeking an abortion. Besides garnering support from prosecutors, city councils are also taking measures that would label abortion-related cases for law enforcement agencies as low priority.
Ron DeSantis issued an executive order suspending Andrew Warren for signing statements with nationwide prosecutors vowing to avoid pursuing charges or criminal cases against people seeking abortions or transition treatments for minors. The executive order also mentions that Warren acted above the law and failed to carry out his duties.
Warren Violated the Duties of His Office Says Ron DeSantis, Republican Seeking Re-Election
During a news conference at the County's Sheriff's office, Governor Ron DeSantis took jabs at Andrew Warren, the elected state prosecutor of Tampa, for violating his oath of office and neglecting his duties.
Ron DeSantis, a Republican seeking re-election in Florida, is building a strong national profile as a potential 2024 Republican presidential candidate by constantly criticizing liberal policies.
During his press conference, reporters asked a question on whether his suspension overrides the will of the voters, to which he stated that Warren's conduct is not up to par with the standard of Florida's constitution.
DeSantis appointed Hillsborough county judge Susan Lopez to replace Warren and take control of his duties while he remains suspended. County Judge Susan Lopez immediately took control of the position of State Attorney.
Who Is DeSantis Appointed Hillsborough County Judge Susan Lopez?
Before Susan Lopez became a judge, she was a state attorney in the 13th Judicial Circuit. From 2008 to 2013, Lopez assumed the role of lead trial attorney before receiving a promotion to deputy chief of the narcotics division.
Lopez's Role as Deputy Chief of the Narcotics Division
In her role in the narcotics division, Lopez oversaw trafficking, wiretap investigations, and other serious criminal cases. In her 2021 application to become a judge, she mentioned how she was entrusted with complicated criminal cases while working in the narcotics division. She worked together with law enforcement agencies, victims, and witnesses to handle substantial criminal cases.
Judge Susan Lopez also worked as an attorney in the Second District Court of Appeal, a court that represents 6 million people across 14 counties.
Lopez Strong Supporter of Mark Ober in 2016 Elections
In 2016, Lopez supported Warren's opponent by making a picture of her wearing a Mark Ober state attorney her Facebook profile picture. Ober was on her 2021 judge application as one of the references.
Hillsborough County Sheriff Defends Governor's Executive Order
The Hillsborough County Sheriff Chad Chronister stated that he does not think the executive order is a political move and believes it will ensure the safety of the citizens. He criticized Warren for determining what crimes were legal or illegal in the state and exerting his supreme authority over matters pressing to him.
Warren Speaks to His Audience on Facebook
After facing suspension on August 4, 2022, Warren, a twice-elected state attorney in Hillsborough county, went on a news conference stating that the governor was not suspending one elected official but overthrowing democracy in Hillsborough county.
In his latest video released on Facebook on August 7, 2022, and the news release on Sunday, Andrew Warren vows to fight Gov. Ron DeSantis for crushing the "freedom to have your vote count."
Warren contended Sunday that DeSantis has no authority to take an individual's right to make their own health care decisions. The Florida prosecutor vowed Sunday that he would not back down without a fight and is in discussions with his legal team.
"Governor Is Overthrowing Democracy" – Warren Vows to Fight Gov
Andrew Warren contended Sunday that Governor DeSantis is essentially seeking to invalidate the voters of Tampa who voted for Warren in the previous two elections. In a news release Sunday, he stated that the people chose him as they shared the same vision of criminal justice.
The Florida prosecutor vowed Sunday that he would fight DeSantis as he has taken an oath to serve the people of this country and will not let DeSantis take away individuals' right to make their own health care decisions. It appears the George Soros prosecutor will take this case all the way to the US Supreme Court.
Is There a Way to Reinstate Florida Prosecutor Andrew Warren?
Although DeSantis suspended Florida prosecutor Andrew Warren for his stance on the 15-week abortion ban, Warren has a way to get back. Under Florida law, the state senate can reinstate the democrat suspended or support his suspension.
Besides the Republican-controlled state senate decision, Warren can also contest his suspension in court under Florida law. DeSantis did not answer emails seeking comment Sunday on the state senate's authority to reinstate Warren.