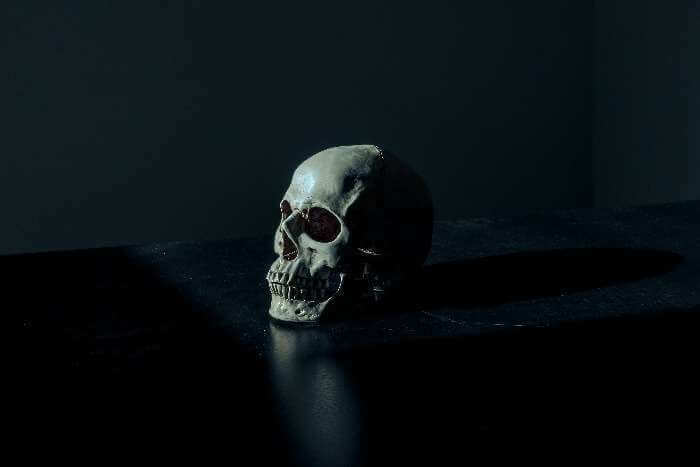 The surviving family members of a girl killed in 2021 filed a lawsuit in a high-profile case that started as a missing person's case and became a case of domestic violence leading to murder. Let's explore the details of the wrongful death lawsuit with Ehline Law and our personal injury attorneys.
Background That Led to a Wrongful Death Case
Gabby Petito and her fiance, Brian Laundrie, went on a four-month cross-country trip in her van across the United States in July 2021, but August 25, 2021, was the last time Petito's family spoke to her.
On September 11, 2021, Petito's parents filed a missing person report, and the police named Brian Laundrie as a person of interest, prompting Laundrie and his family to hire an attorney.
The police started surveillance of Laundrie for a few days until Laundrie's family reported their son missing, causing a stir in the police department as they thought they were surveilling Brian Laundrie but instead, it was his mother.
After a search warrant and seizure of Gabby's van, Brian Laundrie's vehicle, and a hard drive, the police started investigating the missing person's report. On September 19, 2022, the police found Gabby Petito's remains in Wyoming's Spread Creek Dispersed Camping area. The autopsy report confirmed manual strangulation and blunt force trauma to the head.
After a month of Laundrie's family helping with the police investigations, the authorities came across the skeletal remains of Brian Laundrie, and the anthropologist confirmed the death as suicide from a gunshot.
The FBI continued investigating the case to connect the dots and discover what had happened. On January 21, 2022, the FBI found Laundrie's notebook and a suicide note in which he confessed he killed Petito and then misled everyone through misleading text messages.
Gabby Petito's Family Files Lawsuit Seeking $50 Million in Damages
On November 3, 2022, Petito's family filed a wrongful death lawsuit seeking $50 million in damages against the Moab Police Department, alleging that their negligence resulted in their daughter's death.
Police Officers Failed to Carry out Their Duty Leading to Gabrielle Petito's Eventual Murder, Victim's Mother States
In a press conference, Petito's mother, Nicole Schmidt, stated that there are laws to protect victims of domestic assault, and the police failed to recognize these laws and implement them.
Nicole said that a bystander called 911 on August 12, 2021, and claimed a couple was fighting in Moab, a city in Utah known for its massive red rock formations. When the first responders arrived, the couple turned out to be Petito and Laundrie.
Nicole claimed that the police should have the necessary training to identify signs of domestic violence and take necessary steps according to the law. However, when they saw the couple, the police failed to recognize the signs of domestic violence.
The Wrongful Death Lawsuit Alleges That the City's Police Officers Acted Bias and Did Not Enforce Law
According to the lawsuit, it claims police officers failed to take any action against the domestic violence. Instead, they coerced Petito into answering what they wanted to hear to justify not enforcing the Utah law, which requires police officers to take action against domestic violence incidents.
The wrongful death lawsuit alleges that Moab police officer Eric Pratt, who confronted Gabby was biased in his approach to dealing with the domestic violence situation and chose to take sides with Laundrie.
According to the body cam footage, Petito told police about the domestic dispute with her finance, but it seemed that the officer was looking for loopholes around the Utah law rather than fulfilling his duty to protect Petito.
The officer's biased attitude comes from an unnamed witness introduced in the lawsuit, who alleged that Eric Pratt threatened to kill her after the woman broke off the relationship with the officer while he was serving as a police chief in Salina, a small city in Sevier County, Utah.
Moab Police Department Refused to Accept Liability Will Be Defending Against the Lawsuit
Following the lawsuit, the city of Moab expressed sympathy for Petito and Schmidt families but refused to accept liability for the incident.
The city spokesperson Lisa Adams stated that the Moab city police department is not responsible for Gabrielle's death and that it was not possible for the Moab police department to predict the actions of Laundrie weeks later. The statement revealed that the city would defend the lawsuit and that the city or police department would not comment further on the incident.
Notice of Claim With City of Moab
The lawsuit followed after Petito's family filed a notice of claim with the city of Moab in August 2022. According to an independent investigation carried out in January, the findings revealed that the police made many unintentional mistakes, one of which included not issuing a domestic violence citation.
Sensation With Thousands of Social Media Followers
Petito had tens of thousands of followers, which may be why such an incident became national news, captivating millions and raising concerns over dating violence.
The incident also criticized the authorities for the lack of response and negligence in following domestic violence law. It also brought a lot of criticism on the news media, which seems to focus a lot on missing white women incidents, especially Gabby Petito's death, and not the many murdered indigenous women or women of color.
Can You Sue the Police Department?
The police have sovereign immunity, which means they are immune from certain lawsuits. For example, if a person under arrest suffers injuries in an accident while on the way to the police station in a police car, they may not be able to pursue a legal claim.
However, citizens may pursue legal action under federal law if a police department or its officers violate their rights. A plaintiff may also sue the police force if they believe improper training or department policies led to their loved one's death.
Family Filed A Wrongful Death Suit
Gabby Petito's family files wrongful death suit against Moab police for lack of training in identifying signs of domestic violence and enforcing the Utah law. The lawsuit also mentions that the police officer discriminated against Gabby and took sides with the domestic violence perpetrator.
However, stating that is not enough, and the plaintiff must provide evidence and establish causation to win the lawsuit successfully.
Schedule a Free Consultation About Your Wrongful Death Case with Ehline Law
If you lost a loved one due to another's negligence, contact us at (833) LETS-SUE for a free consultation, as you may be eligible for compensation.