Sep 10, 2020
The True Cost of the "Gender Reveal" Fire
---
A Mishap that Should Have Been Avoided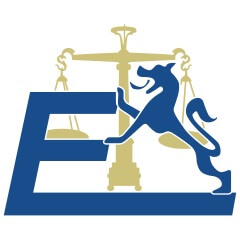 Alright, I will be the first one to admit it. I just don't get gender reveal parties. I understand the excitement of letting your friends and family know whether you have a little boy or girl on the way. Certainly, it makes for some exciting phone calls and cards. However, I don't get the point of getting everyone together to cut open a blue or pink cake. Or something with balloons. Or another event that your friends and relatives came to because they felt obligated to rather than caring. (Sorry, it seems to be the case with most of these.)
I understand much of the motivation behind them as a father. You want the world to know more about your family and the excitement that you feel. However, it is often an upper-middle-class party excuse. Get together some of your rich friends and show off your house and how your life is going great. There's only so much of that which works for the average person-- or for me, for that matter. That is why the recent cases of fires caused by gender reveal parties are absolutely ridiculous.
The event itself was stupid. There was a similar case in 2018 that should have warned people about the danger. And now, people are thrown out of their houses due to a critical error. Add to it the thousands of burnt acres, loss of wildlife, and issues for firefighters-- and you have a complete meltdown on your hands. That's why we decided to report on the issue-- as well as some of the legal implications of the fire and those that set it. I understand the fire wasn't set on purpose-- but the parents certainly have some responsibility for their actions. Michael Ehline is the lead burn injury attorney of the Ehline Law Firm Personal Injury Attorneys APLC.
He is a leading voice for consumer and personal safety. And in many ways, the recent events in CA are a case in point. There are effects of each one of your actions. And people need to keep in mind the weather, the risk of fire, and their neighbors when putting on these ostentatious shows. Furthermore, in my many years in the law field, I've written about injuries that could have been avoided.
Or it could be from negligence due to a person or company's errors. However, I'm not sure that I've written about a serious issue caused by such initial stupidity. Which brings me to my background. I write this column on key legal trends and current events to better inform the public. It's our duty to know more about the law and how we may be able to avoid accidents and injuries. This goes whether or not you're driving down the road or you are deciding to hold a party to reveal your baby's gender.
And with all of the "Woke" stuff going on, I'm surprised that this practice hasn't been canceled well before this. My team and I have spent decades in and out of courtrooms fighting for clients. We believe in being the voice for those who cannot otherwise receive justice. We use our skills and reputation to help our clients get back on their feet in their time of need. I can't say that we have ever accepted a case of someone suing because their house was burnt down by gender reveal party before. But I guess there is a first time for everything.
We Should Know Better?
So this week's news out of Southern California is distressing enough. It's a major facepalm for the family. However, they should have known better. An almost identical incident happened in 2018, according to CNN. This caused a 47,000-acre wildfire! And it cost the perpetrator dearly:
The flames spread to the nearby Coronado National Forest, where they became the Sawmill Fire and burned 46,991 acres owned by the state of Arizona, federal agencies, and private landowners. Firefighters from at least 20 agencies fought the fire for about a week, according to CNN affiliate KGUN-TV. The man who shot the target, off-duty US Border Patrol agent Dennis Dickey, pleaded guilty in September of this year to a misdemeanor violation of US Forest Service regulations and was sentenced to five years' probation. He also was ordered to pay $8,188,069 in restitution, starting with an initial payment of $100,000 and monthly payments thereafter.
What About Now?
As we've seen on the news, the same thing happened again this week, as if no one learned!
Surveillance video from the party showed a couple with several children walking into the grass at the edge of the El Dorado Ranch Park in Yucaipa. Another person is seen in the video appearing to light the device. Soon after, the family can be seen on video scrambling and grabbing water bottles as the flames grow. "It really is a tragedy, it's sad. They were hoping to remember the day in a different way," said CalFire investigator Capt. Bennet Milloy, adding that over 80% of fires are caused by humans and that people need to be more aware of their surroundings. "You need to be extra cautious because you could be liable."
Can I Sue?
This is a complex question and, there is still more info coming out about the current fire in El Dorado. So for the sake of simplicity, we are going to base our answer more on the 2018 fire in Arizona. The short answer is-- probably. The person setting off the firework should have known better, especially considering the current risk of fire. Furthermore, the person who set off that particular device was fund responsible-- facing both a criminal and financial penalty. Considering that case was over $8 million, I would imagine a very similar result this time around. Keep reading our site for updates. We look at this case with earnest.
Works Cited: