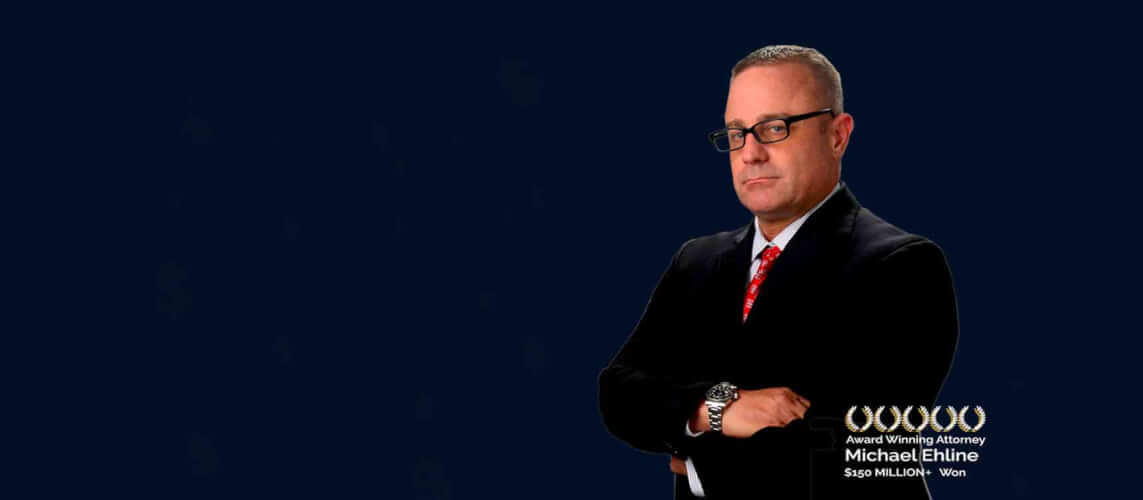 Car accident injuries are life-altering and can completely derail the injured victim's life plans with unexpected medical bills, repair costs, and more. Some bad auto accidents can be so severe injury-wise that they can leave an injured person impaired for the rest of their lives. (This speeding rear-end collisions and back injuries.).
Fortunately, you might be eligible for compensation for a collision after you seek and receive medical treatment and incur other financial losses. (medical expenses, lost income, pain and suffering damages, and more.).
You can recover compensation to pay for your damages and try to live your everyday life. Hiring an experienced car accident lawyer can increase your chances of getting a fair car accident settlement. Our attorneys have a proven track record for helping people with life-changing bulging discs, intervertebral discs, soft tissues, pinched nerve injuries, etc.
We have won clients over $150 million in settlements and jury awards and want to help you win your legal case too! Call us today to discuss your legal options by dialing (213) 596-9642.
Don't Let Your Medical Bills Pile Up After a Car Accident Cases
Contact Ehline Law and our personal injury attorneys today if you received injuries in an accident to discuss your auto accident case. The pain and suffering are enough to face.
Let us help with your back injury settlement to cover medical costs from motor vehicle accidents causing spinal cord injuries. Our superior spinal cord injury attorneys can increase the average settlement value caused by an at-fault driver. Do you have medical records documenting your crash-related injuries? After forming an attorney-client relationship, we'll make the other driver's insurance company pay for your medical care, lock, stock, and barrel.
Car Accidents and Injuries in the United States
In the United States, 6 million accidents occur on average annually, with roughly around 3 million people injured in vehicle accidents. Many victims seek medical treatment for their catastrophic injuries, but not everyone recovers from back injuries incurred during a crash.
With more than 289 million vehicles on the roads, the United States is definitely a dangerous place for vehicle drivers. Whether you're following the traffic rules to the teeth or taking precautions to avoid accidents, the chances of getting into an accident in your life remain considerably high.
The immediate reaction after an accident is a state of shock, which is soon followed by emotional distress. However, once all that settles, the accident victim starts to question and wonder how they will ever be able to pay for the medical bills and other damages resulting from the accident.
Filing a car accident claim against the negligent party's insurance company is the first step towards recovering some money and compensation for pain and suffering. Any mistakes made when filing the lawsuit, such as overvalued claims, errors in the form, and more, can severely affect the claims process and even result in a rejection. If the other side were uninsured or underinsured, you'd have to look at your uninsured motorist coverage, if any.
It's best to have an experienced attorney explain everything before getting worked up and nervous about everything. Ehline Law has compiled a small guide below for you to follow to help you build a solid personal injury case, especially when facing a permanent injury or permanent disability.
Steps to Take Immediately After an Accident
Your compensation after a serious injury accident depends on many factors that may not be in your control. For example, did you have the right of way? Are there unbiased witnesses, vehicle information, security cameras catching a hit-and-run driver running a red light, negotiating an unsafe left-hand turn, etc.? There are many factors at play in getting a larger settlement. However, what you choose to do immediately after an accident can determine the course of your personal injury claim for damage incurred. Here are a few tips you can follow to ensure that you receive a fair settlement for your spinal column injury loss or when your lawyers file a claim or lawsuit.
Stay at the Site of the Auto Accident
The first rule you should follow after an accident is to remain at the scene of the incident. Remember, fleeing the accident scene can result in serious criminal repercussions. Additionally, some states in the country require drivers and occupants of the vehicle to stay at the scene of an accident until emergency services arrive.
Look around and determine if your vehicle is in the middle of the road or if it could cause damage to other oncoming traffic. If so, make sure that you park your vehicle at the side of the road if it is still operable.
Call 911, and Your Insurance Company
You must call emergency services or an ambulance to reach the site, and there are two reasons for this:
You or someone else is seriously injured and requires help.
It would be best if you had the police file an accident report.
The accident report contains information about the accident and the officer's opinion on the cause of the incident. This information is essential when determining who is at fault. Since California is a fault-based state, this information will help award compensation to the relevant parties according to the degree of fault.
Another important thing, regardless of whether or not you're at fault, is that you must call your insurance company and let them know about the accident. However, you must not admit fault at any point or let them know that you're not injured. Get a free case evaluation from one of our experts if you want to get compensation.
Gather Evidence
Typically, to receive fair compensation for your emotional trauma, physical therapy injury claims, etc., you must gather proof of your life-challenging spine injuries. Evidence is essential in establishing liability, and if you're in stable condition following an accident, try to collect the following details:
Take notes about the accident, location, and facts on your smartphone. Sometimes, because of shock, an accident victim may not recall the exact incident, and referring back to the notes can help recall.
Take pictures of the accident scene, the vehicles involved, and the point of impact on the vehicles. These pictures help in determining who is at fault.
Exchange contact information, driver's license, and insurance policy details with the other driver. Such information is essential when filing a claim against the negligent party's insurer.
Try to search the area for witnesses and take down their contact details. This will further strengthen your car accident case.
Seek Immediate Medical Help
The shock and adrenaline after a car accident can often confuse a victim, affecting their ability to think clearly. Whether you're injured or not, head to a medical center for a quick medical examination. Sometimes soft tissue injuries take time to manifest, or some injuries are internal, making them difficult to diagnose.
Heading to a medical center for an examination will help determine any injuries and the extent of those injuries. The ER and other experts, like long-term doctors, will immediately start medical treatment to ease pain and suffering if you are severely injured.
An important consideration is that prolonging any medical treatment will work against you, as the defendant's insurance company will use it to its advantage, minimizing your compensation.
Contact a Personal Injury Attorney to Deal with Insurance Companies
Dealing with the aftermath of a car accident can be stressful. Hire a lawyer to help file a motor vehicle accident claim on your behalf and deal with insurance companies to recover compensation for your serious injuries, pain, suffering, and lost wages. An experienced personal injury lawyer will make the entire claim and recovery process stress-free, helping you focus on your health. Our main goal is to cover your specified amount of needed economic and non-economic damages. But you must act quickly, or you could get less money!
If you received injuries from a car or truck accident due to someone else's negligence, contact us at (213) 596-9642 for a free consultation with our car accident attorney. Car accident victims with injuries to vertebral bodies shouldn't be the ones receiving the financial repercussions of a car crash. Let our law firm negotiate a fair injury settlement with the insurance adjusters on your behalf. For more information, call us or visit our law offices today!