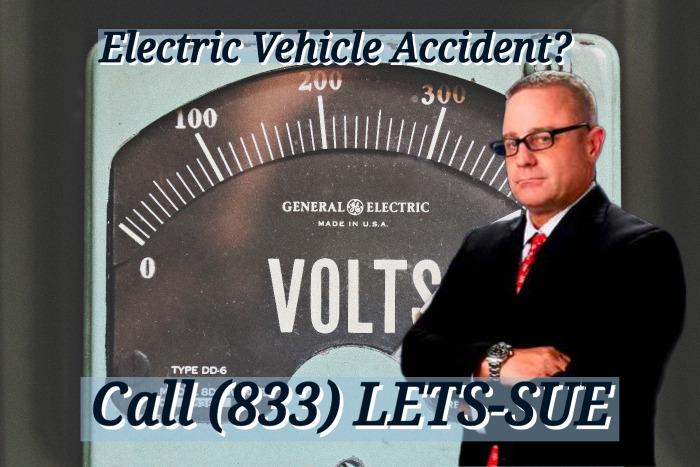 The News No One Wants
Ultimate Guide to Understanding Electric Vehicle Batteries
More electric vehicles are showing up on the road because they are excellent for the environment and will help people save money on gas. However, gas and diesel-powered car and truck owners have other reasons why they might continue to put off buying an electric vehicle. An example is how a girl's electric car needs new battery, but it's more expensive than vehicle itself.
What Happened with the Electric Car?
There is a 17-year-old student named Avery Siwinski, and she has had her eye on multiple electric cars, which is why she was excited to buy her car finally. However, people would think that such a car would mean that she wouldn't have any problems with her car, but that didn't last.
Siwinski is from St. Petersburg, and she was ready to help save the environment. Also, she was prepared to save money on the rising gas prices. Americans buy electric vehicles to help them with their gas bills, which is why more teens are looking to purchase one.
However, she was handed a major crisis unique to her and this particular car. She had a Ford Focus Electric from 2014. It was practically new with only 60,000 miles on it. She said it was fine at first and small and quiet, which was precisely what she wanted. However, she had a major problem firsthand when the car decided to stop working out of nowhere.
Her dashboard began lighting up like a Christmas tree, which is why she was concerned for herself. This happened after only six months of ownership, so she was surprised that she needed to take it to a repair shop soon. However, Avery Siwinski and Ray Siwinski were told that the car would need a new battery pack that cost $14,000.
This was so shocking because they had only purchased the car for $11,000 in the first place.
Things Continued to Get Worse
When the dealer returned to the family and said they could not find a battery for her car, they thought that would be it. The Western Journal reported that Siwinski's father died from cancer. Then, her grandfather tried to help get her a new battery, so she could get her car back on the road.
Her grandfather, Ray Siwinski, told WTSP that this appears to be a common problem with this car. It did not end there; AutoNation said to them that the company would buy back the vehicle, but only for $500. They would have lost more than $10,000 if they were to sell the car back.
The family has warned people that they should be careful before they buy secondhand cars because they might end up in trouble if they need to fix them, even though many people are buying electric vehicles. After all, avoiding high gasoline prices is the priority of many.
What Should EV Owners Do?
Before taking possession of a car, every person should not make the same mistakes that this teenager did. This is because many people will try to take someone's money by selling them a car they cannot fix. Many technicians out there are not qualified to fix these cars, which means they are putting themselves in danger of buying a car from someone who cannot help them.
Instead, if a contract is in place, people in Pinellas County should contact a lawyer. Actually, every person who wants to buy an electric vehicle should double-check the agreement because there may be a way for the family or the buyer to get their money back. However, people might miss this because they do not know what to look for.
Additionally, if places like AutoNation Ford are completing work illegally, a lawyer can help open up a claim against the company. Except, speaking to a lawyer is the best way to find out.
Call Ehline Law Firm Today!
When trying to swindle a person, they should contact a lawyer who cares about them and wants to get them retribution. The team at Ehline Law Firm is here to help those stuck in a situation they do not know how to get themselves out of.
Every person who wants a free consultation should call Ehline Law Firm today and see how this amazing team can help them.
Citations: