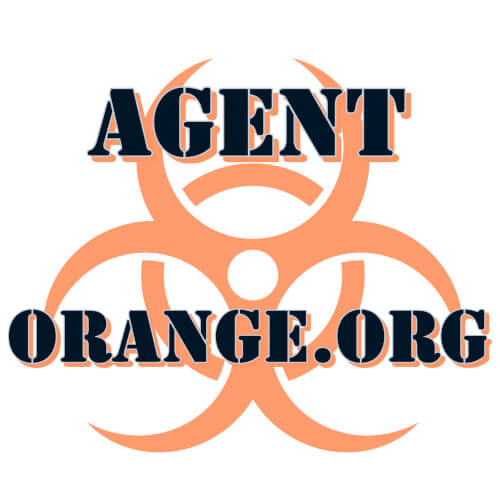 Dioxins in Vietnam Today
Ultimate Guide to Understanding Dioxin and Diseases
The U.S. and South Vietnam established several military installations during the Vietnam War. At these places, military officers would use, handle, and store Agent Orange, solvents, lead, and other herbicides for Operation Ranch Hand. Because of the sheer volume of Agent Orange in these facilities, handling them sometimes would result in spills, requiring drainage ditches and spill ponds. There has been a long-standing concern by present Vietnam over Agent Orange use; over time, the U.S. has been more sympathetic.
The Vietnamese government is working with several organizations to contain the Dioxin contaminated areas. The Ford Foundation is one of the organizations providing funds to help assess the Dioxin levels and extent of the Agent Orange problem in jungles and even in foods. The U.S. also offered historical material to the Vietnamese government to help them overcome the post-war consequences of toxic chemicals over the past decade.
Let's explore the confirmed research over the heavily sprayed areas, observed Dioxin hot spots, and reported erosion left behind in Vietnam after the war. Our esteemed colleagues will also look at some steps to remediate and heal the destroyed ecosystem and other measures military veterans can take if they were exposed to Agent Orange in Vietnam.
Dioxin Contamination Across Vietnam
There are three major Dioxin hot spots in Vietnam, including the Da Nang air base in Central Vietnam, Bien Hoa Airbase in Bien Hoa City (25 km from Ho Chi Minh City), and Phu Cat Airbase in Qui Nhơn in Southern Vietnam.
Samples collected from these significant hot spots demonstrated high concentrations of T.C.D.D. (Dioxins) in the following:
Soil
Sediment
Fish tissues
Human blood
Breast milk.
The concentrations recorded exceeded Vietnamese and international standards, especially at areas or military bases where the military forces would store, load on aircraft, or spill Agent Orange and other deadly herbicides. The different sampling programs' results across these hot spots suggest decades of contaminated soil that is still contaminated today.
In 2001, a study conducted at Bien Hoa airbase revealed elevated levels of T.C.D.D. in the soil, crossing over 1 million picograms per gram (pg/g). Before constructing a landfill at Bien Hoa base, another study revealed a T.C.D.D. concentration of more than a million parts per trillion (ppt) in the contaminated soils.
Soil samples taken from the former storage and mixing/loading areas at Da Nang airport in December 2006 and January 2009 exhibited higher levels of T.C.D.D. concentrations than all other sites sampled. According to the report, the maximum soil toxic equivalents (T.E.Q.) concentration recorded in 2006 came from the samples collected from the former mixing/loading area, with concentration levels of 365,000 ppt, almost 365 times the internationally accepted standard.
At the Bien Hoa airbase, the soil collected in 2008 from a former herbicide storage facility exhibited Dioxin concentrations of 262,000 ppt. Contaminated soil from the storage site is now contained in a secure landfill, helping reduce the Dioxin levels in and around the area. The highest concentration of Dioxin found in sediments was from samples collected in 2008 from the Pacer Ivy Area, recorded at 5,970 ppt.
At the Phu Cat Airbase, the samples collected from the former storage area recorded the Dioxin levels at 236,000 ppt. These levels are comparable to the contamination at Bien Hoa and Da Nang air bases. However, the extent of Agent Orange in Vietnam and contamination at the Phu Cat Airbase remains limited to a small spot.
The highest levels of T.C.D.D. in sediments were from samples collected from the east of the runway, an area suspected of Operation Ranch Hand by the U.S. Army. Here, the concentration levels touched 194 ppt. The toxic herbicides from this area would flow into the South Lake, which would provide water to irrigate agricultural lands, potentially exposing the Vietnamese villages and farmers.
In 2006 and 2009, researchers collected samples from 6 large Tilapia specimens from Sen Lake, part of the lake inside the northern sector of the Da Nang Airbase.
The following are the contamination levels of fish tissue samples collected from various parts around the Da Nang Base:
Fatty tissues – 7,920 ppt T.C.D.D.
Muscle – 88.2 ppt T.E.Q.
Eggs – 1,290 ppt T.E.Q.
Liver – 1,540 ppt T.E.Q.
According to the Health Canadian Guide on Dioxin, the concentration levels found in the six specimens of Tilapia are not fit for human consumption. Surprisingly, the concentration in the Tilapia fat tissues is increasing over time due to bioaccumulation.
The Tilapia sampled from the lakes and ponds inside and outside the Bien Hoa Airbase exhibited severe Dioxin contamination, especially in the fat tissue. In the Pacer Ivy Area of the Bien Hoa Airbase, the fat tissue from a Tilapia demonstrated 3,990 ppt T.C.D.D., the highest recorded fish T.E.Q. in the area. Researchers also analyzed whole fish and muscle samples, which exceeded the World Health Organization consumption guidelines.
Besides fish samples, the researchers collected rice, manioc, and vegetable oil samples for analysis and found no traces of T.C.D.D. The hotspots discussed are all former U.S. military bases where troops would handle and store the Agent Orange herbicide. However, according to Hatfield Consultants, a Canadian environmental firm, in the Aluoi Valley of central Vietnam, the entire valley is a hotspot due to Agent Orange spraying. Many researchers primarily suspect the herbicide's health effects spread to humans through the food chain in certain areas.
C-123 aircraft would conduct operations over the Aluoi Valley, dousing the valley in Agent Orange. Ten samples were collected from any site in the Aluoi Valley for investigation. Besides collecting soil, the researchers also collected blood samples from Such residents to determine the extent of Dioxin contamination left behind by the Vietnam conflict. Some lactating female residents volunteered to provide breast milk samples as well.
The final report revealed that T.C.D.D. levels ranged from 5.0 pg/g to 19 pg/g in the soils. At the same time, males generally had more T.C.D.D. contamination in their blood than females because of their greater caloric intake and exposure to contaminated soil.
(Typical T.C.D.D. concentrations in food remain less than 0.1 ppt. However, researchers compared normal and came up with alarming revelations about food from the lakes and forests. Scientists claim that T.C.D.D. concentrations in ducks could be detected as high as 331 ppt wet weight. With chickens, they found that T.C.D.D. levels were estimated as high as 15 ppt damp weight. Fish could be as high as 66 wet weight, or 550 ppt in lipids.)
Three United States Ta Bat and A Luoi valley U.S. Army special forces bases existed, with one in operation for about 12 months. One of those three bases was the A So (A Shau) base, used for three years and where barrels of herbicides were stored for use in the surrounding areas. Researchers found Dioxin-laced hotspots with elevated levels of Dioxin contamination, ranging from 4.3 ppt to 35 ppt.
The human breast milk from women at A So Commune had elevated levels of Dioxin contamination than other regions in the Aluoi Valley, Thua Thien Hue Province in central Vietnam, and other areas. So it's not just in areas sprayed with Agent Orange; it's people exposed to soils and water throughout the country.
MARK HENLEY/PANOS HE, including international researchers, collected samples from animals consumed by humans residing in Bien Hoa City, 35 kilometers north of Ho Chi Minh City (South Viet Nam Vets call this area Saigon.) Their study was digested in the August, Journal of Occupational and Environmental Medicine (2003; 45: 781-8 [ PubMed ] "Even in children never sprayed with Agent Orange, Dioxin is getting into the Vietnamese people…"
What's surprising is that although Aluoi valley is one of the heavily sprayed areas, the soil at the contaminated sites does not have a high level of Agent Orange contamination due to the forces of nature. The areas where equipment was washed from aerial spray applications and dumping of excess chemicals created a significantly higher public health risk to people than the aerosolized Agent Orange for many decades.
Farmers' fields and historically forested areas apparently maintained significantly lower levels of Dioxin than the flatter, more toxic locations along wash valleys, etc. It turns out that old forest cover protected the soil, and that continuous heavy rainfall, chemical degradation, and other factors have reduced Dioxin hotspots in some areas. In contrast, the military storage areas have created concentrations harming locals in many places along the former demilitarized zone (DMZ.). High Dioxin levels are the legacy of Agent Orange use in the U.S. Viet Nam war.
Mitigation Efforts And Contaminated Soil In Southern Viet Nam
There are other Agent Orange hotspots in Southern Viet Nam besides the places discussed above. However, most of the remaining Dioxin hotspots have lower levels of Dioxin. Hence, these areas that don't have high levels of Dioxin do not require remediation efforts. Mitigation efforts include containing the soil in those areas while restricting access to people and animals, sharply reducing the risks of exposure from the legacy of the American war.
The Vietnam War resulted in more than 58,000 American service members' deaths and 150,000 injured. The war affected the United States and resulted in deteriorating human health for more than 2 million Vietnamese victims. For example, near the Ho Chi Minh Trail and near Laos alone, approximately 224 spraying missions have been officially admitted.
It was not until 20 years later that the full effects of Agent Orange exposure on veterans started to take their toll. They started experiencing illnesses, and their health began to deteriorate with time. Even the government failed to make good on its promise to care for those who served in Vietnam and their environment.
What is the Most Effective Approach?
The most effective approach to significantly reducing Agent Orange contamination in Vietnam is by narrowing the lion's share of aid to those several areas where the most people are suffering from health and disabilities. Proving Dioxin exposure and the for military services in the provinces most heavily sprayed with Dioxin and Dioxin hotspots at U.S. military bases and storage areas is vital. Scientists agree this is also the best approach to sharply reducing more contamination of food crops being fed to the general population.
Schedule a Free Consultation with Agent Orange Cancer Lawyers at Ehline Law
Ehline Law and our Camp Lejuene PACT ACT toxic exposure attorneys are ready to protect your rights as a vet contaminvet-contaminated. We can help you recover the compensation from the U.S. government. Money is what you deserve to get the best medical care in the surrounding communities to treat exposure to identified contaminants.
If you're suffering from service-related illnesses resulting from your time in Vietnam, contact us at (833) LETS-SUE for a free consultation. We can even come to your home and are ready 24/7 to take your essential phone call as a public service, free of charge.