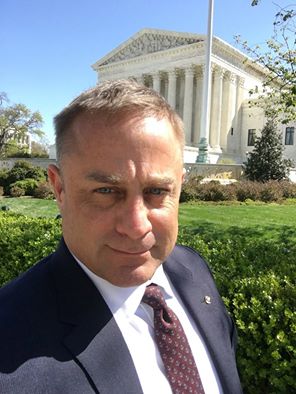 New York Post Sheds Light
The legal world is set ablaze with the news that two of the most prominent law giants on the east coast are at war. The New York Post noted this is not new at all. The two fought for over a year up until this point.
WGRZ has the text of the case. Ross Cellino Jr. and Stephen Barnes are known for their easy-to-remember numbers and jingle. Now, they're known for their knock-out, drag-out fight. The case is in front of the Buffalo, NY, Supreme Court.
The Disagreement
The two seem to disagree on nearly every part of their business: this failure to agree included how to market the firm, attract their clients, and more. One of the final straws seems to be that Barnes refused to hire Cellino's daughter Jeanna. Cellino aims to break up the firm. However, Barnes strongly opposes this.
Carpetbagging California Brings Millions
Many personal injury attorneys were surprised when the New York attorneys started to market and franchise their name in California several years ago. We began seeing offices everywhere, along with web pages, television, and radio ads. Their market focus appears to be Los Angeles, the most competitive market in California for injury lawyers. One could see why it would be hard to spend that much getting cases and not disagree.
What Happens to the Cases?
There are many possibilities here. In a smaller firm, there may be a simple separation. However, in such a large, known firm, the case changes. Furthermore, media scrutiny makes it more interesting.
The Buffalo News reported that mediation attempts failed. Also, the firm employs 300 people. Their jobs are up in the air. One New York attorney said a judge might need to hire a broker or auctioneer to sell the firm's assets.
Furthermore, this could take a long time and money. It could also destroy each one of the attorney's reputations. In most cases, compromises are made. However, in some, the two go to war.
The Disgruntled Lawyer Employees
The two attorneys should probably also consider their employees. They likely don't want to displace anyone. They don't see eye to eye. Furthermore, the acrimonious fight between the two serves as a negative precedent for other firms' dissolution. The battle may have damaged their brand's marketing in California and their home state of New York. Maybe not, though.
I have personally seen a bump in their web traffic since the announcement. Sometimes there is no such thing as bad press, as they say. Each one understands the stakes. Also, the client base could become shattered through a loss of faith. What client stays under these circumstances?
What injury victim risks their family's well-being? The California attorneys the New York-based firm hires to sign up and manage their California cases have agreements that prevent the local case handlers from taking the clients.
So this could be causing some people to stay. Or maybe the clients will hire a resident California firm to handle their California cases? Only time will tell. Regardless of how it all shakes out, it will undoubtedly be interesting. Ehline Law covers the ongoing situation right here. In conclusion, keep this page bookmarked for updates.
https://dbcms.s3.amazonaws.com/media/files/0847e4b4-50f7-454d-8757-dc41b45c98e3/Becker%20v.%20Cellino%20&%20Barnes,%20P.C.,%20.pdf