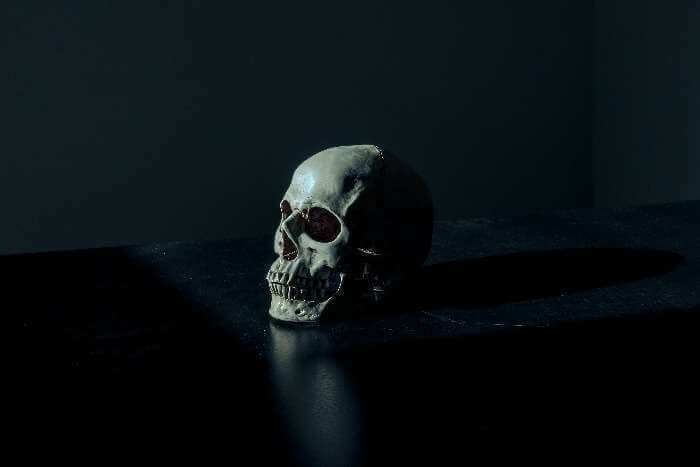 Losing a loved one is traumatic enough, but losing them unexpectedly, mainly due to someone else's negligence, can be even more challenging. Aside from the sadness and emotional pain that the decedent's surviving family members may experience, they also have financial concerns.
Thankfully, you can file a wrongful death claim in Los Angeles, California, which may help you receive compensation and get out of debt. However, before you can recover damages, you must demonstrate or prove the other party's negligence.
Here is where hiring a Los Angeles wrongful death attorney comes in handy.
They can provide legal advice and assist you in proving the following:
Negligence or breach of duty
Duty of care
Causation.
These are the three components you, the plaintiff, must establish to get reimbursed for the losses you suffered due to the wrongful death action.
Do You Need to Prove Wrongful Death Cases?
The Causes
Proving Breach of Duty
Proving Duty of Care
Proving Causation
Contact Us for an Experienced and Aggressive Los Angeles Attorney.
What Events Cause Wrongful Death Settlements to get Paid Out?
The following are several examples of a wrongful act that may result in personal injury cases:
Neglect or abuse (Children and the elderly)
Drowning
Assault
Car accidents
Slip and fall accidents
Medical malpractice
Murder or criminal activity.
Survivors of a family member who died as a result of any of the incidents described above might file a claim to seek financial support. Since a wrongful death lawsuit is a civil matter, a person acquitted in a criminal prosecution may still face accountability for damages in a civil lawsuit.
These monetary damages compensate them for the loss of companionship, funeral expenses, lost future income, love, or financial assistance, as well as their sadness, grief, and emotional distress.
Proving Negligence or Breach of Duty in Your Wrongful Death Lawsuit
If the judge finds that the deceased person was previously owed a duty, you must now show that the other person or group failed to fulfill that responsibility. In other words, you must prove negligence and that the party's conduct led to or caused the decedent's death. The failure to employ reasonable care to prevent injury to yourself or others gets defined as negligence under California law.
Proceeding with the previous scenario, you must show that the responsible party was either intoxicated, not paying attention to traffic or the road, or preoccupied and thus was negligent. To succeed in proving wrongful death lawsuits, you must persuade the court that the evidence and account of the accident are more than 50% likely to be accurate.
Proving Duty of Care in Your Wrongful Death Suit
In California's wrongful death statute, there is no precise legal definition of duty of care. Nevertheless, in most cases, the duty of care refers to a party's need to take reasonable precautions to ensure the safety of others and to prevent reasonably foreseeable harm.
A person driving a vehicle, for example, should exercise the duty of care to ensure that they drive responsibly and do not collide with other cars or hit a pedestrian. In a California wrongful death case, the court assesses whether the defendant owed the decedent a duty of care. They normally base their decisions on what one refers to as the Rowland factors. This encompasses the likelihood of harm as well as the certainty of harm.
Proving Causation in Your Wrongful Death Case
After proving the defendant's breach of duty, the last step is to show that their negligence or wrongful act caused your loved one's death. According to the car accident example above, there must be significant evidence that the driver's conduct or lack thereof resulted in the death of your loved one.
This is why evidence preservation is so important. Causation might be difficult to prove depending on the facts of the wrongful death lawsuit. Wrongful death lawyers can gather and review evidence such as accident records, medical reports, and other documentation and then link these pieces of evidence to the breach of duty causing the death of your family member, demonstrating the defendant's negligence.
Receive Assistance for Your California Wrongful Death Claim: Schedule a Free Consultation with Ehline Law Firm
Our wrongful death attorneys at Ehline Law Firm can assist you in filing a wrongful death lawsuit and obtaining financial compensation for your family member's death. It is challenging to prove a wrongful death case due to negligence, specifically when you are still grieving the loss of a loved one.
Having top-notch legal representation is critical during such a challenging time. Your wrongful death lawyer can assist you in presenting persuasive proof that meets all of the requirements of wrongful death. They ensure that you meet the burden of proof so that you may get the wrongful death damages you deserve for your losses.
Our friendly and charismatic lawyers understand how legally and emotionally difficult wrongful death cases may be. We explain your rights and options so you have a better chance of getting justice.  Call us at (213) 596-9642 to speak to one of our wrongful death attorneys about the legal elements of your wrongful death case.