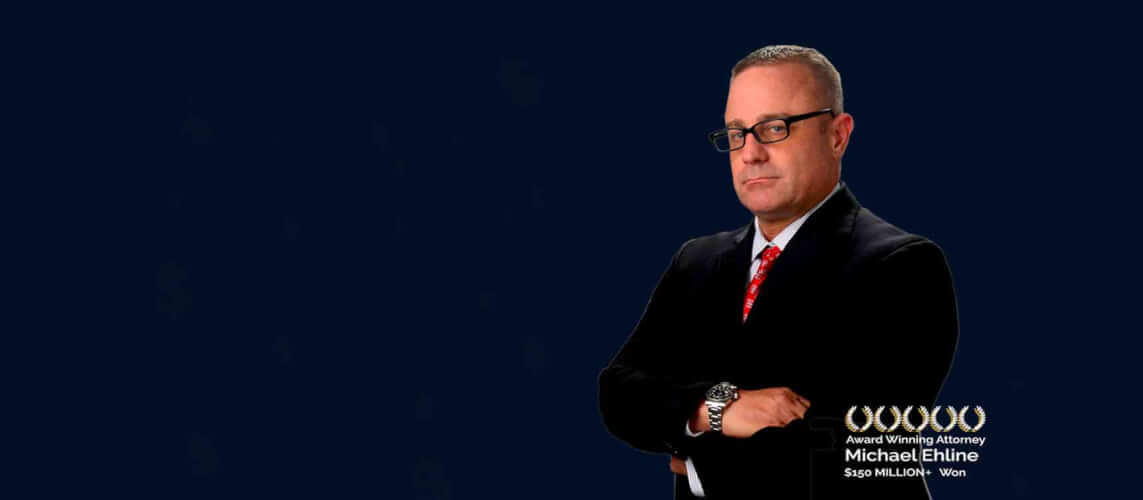 Public transport, such as "Go Metro" in Greater Los Angeles, is an excellent method to move around town while also helping the environment and reducing traffic congestion. Nevertheless, with annual passenger numbers in the thousands of millions and total passenger miles exceeding 1 billion, it is no surprise that accidents do occur.
You can contact a bus accident attorney to assist you in seeking recompense from the Los Angeles County Metropolitan Transit Authority (LACMTA) through a bus accident lawsuit if the unthinkable occurs and you or your family member suffer a public transit injury, or, even worse, gets killed in a LA Metro bus accident. However, there is a catch.
Since the LACMTA is a government entity, it is subject to the California Tort Claims Act. (See, for example, Government Code 810 et al.) Your instincts are correct if that seems scary and intimidating, even for a trained bus accident attorney.
You Must Follow the Law Following an Accident Involving Government Agencies
Before initiating a bus accident injury claim, the California Tort Claims Act establishes a process of particular actions and regulations that you must follow strictly. In most cases, failing to comply with the rules results in the accident or wrongful death claim being dismissed and prohibited, even with a bus involved. Having a solid bus accident lawyer on your side is a vital asset to have to fight the insurance company and other Southern California entities.
Stages Required
The following are a few of the stages required in filing a case against the LACMTA:
Within six months of a bus accident, correctly filing a written claim
Understanding what you need to do if your claim gets denied, rejected, accepted, or if you merely do not hear back
If your valid claim gets rejected, initiate a case within one year of the denial.
Ehline Law Firm has the resources, reputation, and experienced public entity injury lawyers to help you understand the complicated Tort Claims Act and guarantee that the claim is adequately prosecuted and presented under California law.
The LACMTA is a large, complicated organization with several layers of personnel, a wide range of training opportunities, and a significant number of publications, such as staff manuals and guidelines.
Los Angeles Metro Bus Accidents (MTA)
The Metro bus and train system see up to 39 million boardings per month on average. In addition, this agency runs 170 bus routes with about 16,000 bus stops and a total fleet of more than 2,200 buses. Regardless of their safety and efficiency regulations, Metro buses and light rail represent a risk to pedestrians and passengers. The enormous weight causes substantial injury to drivers, pedestrians, and passengers involved in MTA bus accidents.
Severe or life-threatening injuries are common among those involved and can dramatically affect a person's life. When serious injuries become involved, the wounded person's best interest is to employ an attorney to deal with the bus company case.
Investigators get dispatched to the scene when bus companies' accidents occur to determine what happened.
Injured riders, witnesses, pedestrians, and drivers must always consult with an attorney to arrange for an independent investigation that is not biased in favor of government entities. Overall, one should seek legal advice from a firm that values the attorney-client relationship built with clients.
Is the Bus Driver Responsible When Accidents Happen?
As a government institution, the MTA and its bus drivers fall under the concept of common carriers, which have their own rules and regulations. Passengers who have gotten injured normally have six months to file a claim.
Don't Miss the Deadline or Statute of Limitations to File a Claim.
Because of the tight filing deadlines, some people make the mistake of filing their claims with the wrong party, such as the LACMTA. It is crucial to figure out who is responsible, whether bus maintenance workers, third-party contractors, or city bus designers and manufacturers.
Need Assistance with Bus Accidents? Get a Free Consultation from Ehline Law Firm Today
Even if it knows it is wrong, the Los Angeles County Metropolitan Transit Authority hires the most significant legal companies and battles tooth and nail to avoid appearing as a public transportation target.
These Cases Can Be Difficult to Navigate
Bus accident cases are generally tricky to deal with, whether with school buses or tour buses. Defective parts, poor leadership, city clerks, and other obstacles can present themselves, as well as other details many lawyers are not ready to tackle. However, dealing with the Metro is more challenging because it is a government agency and not a private company.
Speak With Us – We Can Help With Your Individual Case
Do not panic, though! We can help level the playing field and get you back on your feet. We will make you our top priority. We can still help injured victims and even employees recover compensation money for medical treatment, lost wages, medical bills, and other elements.
We Offer Free Consultations for Injured People Following Bus Accidents
Many incidents are avoidable, but the rush to finish trips on time and the usually congested traffic in Greater Los Angeles puts vehicle drivers in dangerous positions, leading to accidents, especially a pedestrian at an intersection.
If you or a family member has gotten harmed in one of these collisions due to the negligence of a bus driver, our bus accident injury lawyers fight for the justice and compensation any victim sent to the hospital deserves.
Contact Ehline Law Following a Bus Accident
Please do not hesitate to contact us if you want a free consultation with a bus accident attorney at (213) 596-9642. There is no cost if there is no return with our personal injury firm. Even if you're still in pain, it's crucial to start the evidence-gathering process now, before it's too late to prove important factors in your crash case!
We Help Every Injury Client Get the Compensation They Deserve
Our attorneys help any injured person with a severe injury following bus accidents and always act in clients' best interest, operating with the utmost care when an injury claim arises. Interested in receiving our superior legal services?
Main Los Angeles Location
633 W 5th Street #2890 Los Angeles, CA 90071 (213) 596-9642.