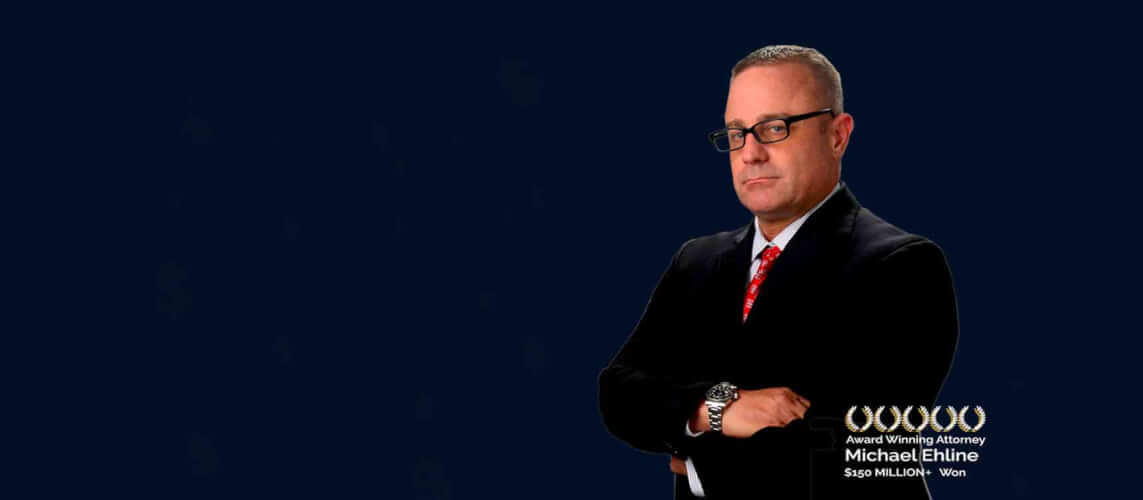 A skull fracture happens when a person gets a blow or impact to their head, which may impact the head suture lines or even cause a dent in the skull bone. In certain situations, you may have brain damage without any physical lacerations.
Have You or a Loved One Suffered a Head Injury or Skull Fracture?
Here are some of the common causes of skull fractures or head injuries:
Auto accidents or car crashes (Leading cause)
Fall accidents
Sports injuries.
If you have experienced any skull or head injury, call Ehline Law today at (213) 596-9642
Common Types of Skull Fractures
Identifying the type of skull fracture before heading into a lawsuit is important, as different types of fractures require different medical needs and immediate medical attention. In general, there are four types of skull fractures, and they are:
Basilar Skull Fractures
This is a severe form of skull fracture resulting from a heavy blow or impact to the head, causing the bones in the base of the skull to crack. People who have this kind of fracture might have bruises behind the ears or around the eyes. Patients face fluid drainage and require serious medical attention and observation to ensure that they remain stable at all times.
Depressed Skull Fractures
A depressed skull fracture is the kind of head trauma that is almost like a small dent or depression in the skull with possible signs of laceration, but visible injuries with this type of head injury are not always the case. The depression in the skull is a deformity that requires surgery if the depression or the head injury is substantial.
Diastatic Skull Fracture
A diastatic skull fracture is when there is a fracture that occurs near the head suture lines, which can cause a widening of the gaps in the skull sutures and fractures, and this is a common occurrence among newborns and infants. It is also known as shaken baby syndrome.
Linear Skull Fracture
Linear is the most common type of skull fracture and does not require much treatment as this fracture is a crack or a broken bone in the skull where the bone does not move from its place. A few visits to the hospital and medication can help heal the wounds, and the patient can return to their quality of life after a few days.
How to File for a Traumatic Brain Injuries Claim?
Filing claims for head injuries or skull fractures must be against the at-fault party, and to do so, you need an attorney to help establish the other party's negligence. The attorney needs to prove that the defendant did not carry out their legal duty, there was a breach of duty of care, the breach led to an accident with a direct impact on the injuries, and the loss to the victim or plaintiff is due to the injuries from the accident.
Once the attorney recognizes negligence, they will approach an insurance company for a settlement since the other party will not have the resources to pay for your loss (in most cases). There is a chance that your case might settle before litigation or trial. However, if you feel that you are not getting a fair settlement, you can take the insurance company to court. You would need an expert personal injury lawyer to deal with the legal battle.
How Much Is a Traumatic Brain Injury Lawsuit Worth?
Medical treatment and hospital costs vary according to the type of fracture, which is important in helping determine any valid claims. A basilar skull fracture is a serious brain injury; treating it would be expensive, with huge medical bills. This is why having a lawyer can help determine your head injury claim and pursue them.
Often those in a car accident do not know they have skull fractures as symptoms can develop over time, but an accident victim needs to keep an eye out for signs of brain injury or skull fractures to start treatment immediately and file for a claim.
The amount you get from your claim depends on a lot of factors, such as liability, the defendant, the plaintiff, and any mitigating damages.
Here are some of our brain injury settlements:
Cosham v. City and County of Los Angeles – $1.9 million
Silva v. LAMTA – $850,000
Pineda v. Anderson et al. – $365,000
Things are a bit different in California since it is one of those states with a comparative negligence state. This means that not all parties are equally responsible for the damages, which determines monetary compensation.
The amount of claim also depends on the number of defendants, which impacts the percentages or claims each has to pay to the plaintiff in case of a positive victory at their end.
The court will also assess the credibility and trustworthiness of the plaintiff by cross-questioning and asking about their employment or job status, community services record, prior medical history, and their general behavior towards the case.
Usually, victims inflate damages in the hopes of getting more money out of the insurance company. However, this is a wrong tactic. Damages should always be a reasonable amount while taking into consideration lost wages, medical expenses, emotional and physical pain, property damages, and loss of quality of life.
If your record shows that you've not gotten medical treatment resulting in long-term consequences costing more money, the insurance firm will fight in court for reduced compensation. It's always better to ask for reasonable amounts, complete your medical treatments, and get a personal injury lawyer on board.
Contact Our Personal Injury Attorney Today!
Ehline Law and our team of personal injury attorneys are here to give you legal guidance and fight your case to get you the maximum monetary compensation you deserve. Our personal injury lawyers work diligently with clients across more than 15 law offices in California, helping them get fair compensation.
We will bring in medical experts to evaluate your claims and take into consideration the pain and suffering you have faced with the injury to get the most compensation.
Here is why you should choose Ehline Law, a personal injury law firm to help you win:
Award-winning law firm
Maintain a strong and professional attorney-client relationship
Retrieved over $150 million from personal injury cases
No win, no fee policy
Experts in dealing with trauma cases
Lien doctor treatment for clients.
Have you had a skull fracture from an accident due to another's negligence, and are you suffering? Are you or your loved one paying for medical care due to the negligent actions of others?
Speak to our personal injury attorney by calling us at (213) 596-9642 and get a free consultation. Fill out the contact form for more information, or visit our Los Angeles office for legal advice.