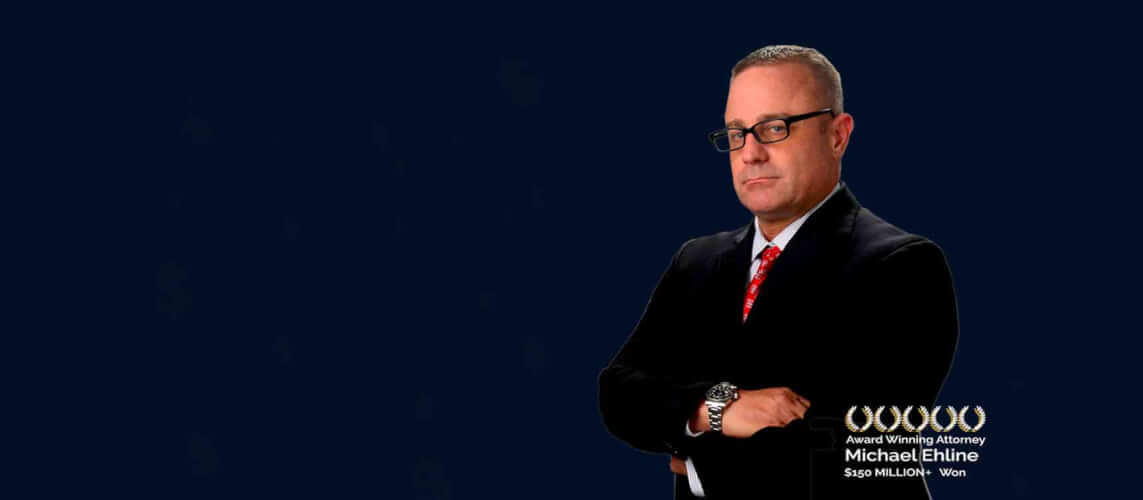 Did the Insurance Company Say You are At-Fault in an Auto Accident? We Can Help
Insurance companies decide fault in a car accident, not the police officer who answers at the scene. The jury or the attorneys involved in the car accident claim will consider the police reports and drivers' statements as evidence.
And they can use these pieces of evidence to "persuade" the insurance company regarding fault determination.
Car Accident Cases
Picture this: One car crashes into another. How do insurers determine fault? The process an insurance company follows in determining fault depends on state laws and the details of the accident. They follow the evidence from different places. This evidence is in the accident scene, and a police report is filed for the incident; the auto insurance company will look into these in arbitration or court by a jury.
A car accident could happen to you or anyone, whether you have a car or not. The National Highway Traffic Safety Administration (NHTSA) reported 6.7 million mishaps in 2018, with about 2.7 million injured and over 36,000 deaths in auto accidents. About 4.8 million automobile accidents had only property damage. And that is why it is vital to have car insurance.
That statistic shows that anyone can get involved in an accident, which could be so severe that it requires extensive medical attention. Someone always has to be at fault in an accident. Sometimes it's obvious who's at fault because one person may admit fault, while identifying fault is occasionally challenging. Like most things in life, when it comes to determining fault in a car accident, there are many things you look at.
The complexities of assigning fault are very subjective. Because state and insurance company laws and practices differ, the contents of your insurance policy or that of the at-fault driver are critical to determining fault.
What Is Fault in a Car Accident?
A fault refers to the person whose negligence caused the accident. For example, if some reckless driver rear-ends you at a stoplight or violates some traffic laws, determining fault, in that case, is considerably more accessible than in a case where the blame may go either way. Things may become complex following an accident in which many drivers put the blame on one another.
As mentioned above, the insurance company determines who or what caused the crash to determine who pays the settlement and to whom. Nonetheless, this work is a highly complex process where the insurer handles coverage and claims, and this process is different from state to state because there are states where laws permit no-fault.
No-Fault State vs. Fault States
Insurance legislation varies by state as we refer to certain states as "no-fault" states while we refer to the remainder as "fault" or "tort" states.
No-Fault
Regardless of who caused the collision, each car accident victim relies on their car insurance companies to cover medical bills in no-fault jurisdictions.
Fault
In fault states, insurance companies investigate who caused the crash, and car insurance companies pay after they examine who caused the collision for damages based on who is at fault.
They use available evidence to see the fault determined in a car accident, and the auto insurers offer compensation to the accident victims based on who's to blame. In a fault state, the law may force the drivers involved in the accident to sue the other party for damages. Only 12 states in the US offer no-fault insurance, and three of them allow drivers to choose whether to use no-fault coverage or fault coverage. The laws require drivers to carry no-fault coverage in the remaining nine states.
If your state uses pure comparative negligence, you may recoup accident-related expenses from the other driver based on their degree of responsibility for an accident. For example, if the other driver is 60 percent at fault, their insurance company may pay up to 60 percent of your medical expenses and repair bills. You (or your insurance) would pay the remaining 40 percent.
How The Insurance Companies Determine Fault
After an individual file a claim with their insurance company after a vehicle accident, the insurance company assigns the claim to an adjuster. The insurance adjuster is responsible for conducting the accident investigation and settling the insurance claim.
It is relatively uncommon for many adjusters to engage in the process since each driver's insurance company will assign an adjuster to investigate the automobile accident. Just like police officers, adjusters examine car accidents, interview witnesses, review medical records and police reports, inspect vehicle damage, and check driver insurance policy data, such as coverage levels.
The adjusters will evaluate who was at blame in the automobile accident, occasionally giving each driver a percentage of the fault. Insurance carriers assign responsibility depending on the state's legal definition of carelessness.
What Happens If A Car Accident Case Makes It To Court?
The majority of accident cases get resolved outside of court. However, if your case proceeds to trial, a judge or jury will establish who is responsible by examining the defendant's negligence. While deciding your case, the court will review the evidence and weigh the parties' attorneys' arguments.
A judge or a jury will determine which driver was negligent and must pay money to compensate for injuries and other losses sustained as a consequence of the collision based on the evidence. Police reports or insurance companies do not determine the outcome of a court case.
Different principles determine the legal determination of fault in a vehicle accident, including precedents established in past cases in the jurisdiction in which your case is. A traffic infraction may persuade the court that the violator acted carelessly and is thus responsible for the accident.
Hire An Accident Attorney Today
Car accidents are incredibly overwhelming. Dealing with your injuries, the police, insurance companies, and the possibility of a lawsuit can be very challenging. Luckily, you don't have to do it on your own. Suppose you have sustained injuries in a car accident. In that case, a car accident lawyer, a Los Angeles insurance law expert from Ehline Law, is ready to help you get maximum compensation for your losses.
Ehline Law Firm, APLC Can Help
Insurance companies are there to determine fault in a car accident. However, you may need additional help. Ehline Law is ready to represent you and work towards a positive outcome. Start an attorney-client relationship.
Claim Your Free Consultation
Call today at (213) 596-9642 for a free consultation with our practice areas, as seen on ehlinelaw.com. You can get an audience with a member of our legal team. We will give you the needed legal advice that suits your legal matter.
Michael Ehline, our lead counsel, also sustained injuries while serving in the US Marines; his high level of experience and integrity precedes his work and every attorney in the Ehline Law legal team.
We want to provide valuable information and legal advice, protect your legal rights, and prevent the police and insurance companies from using your statements against you.