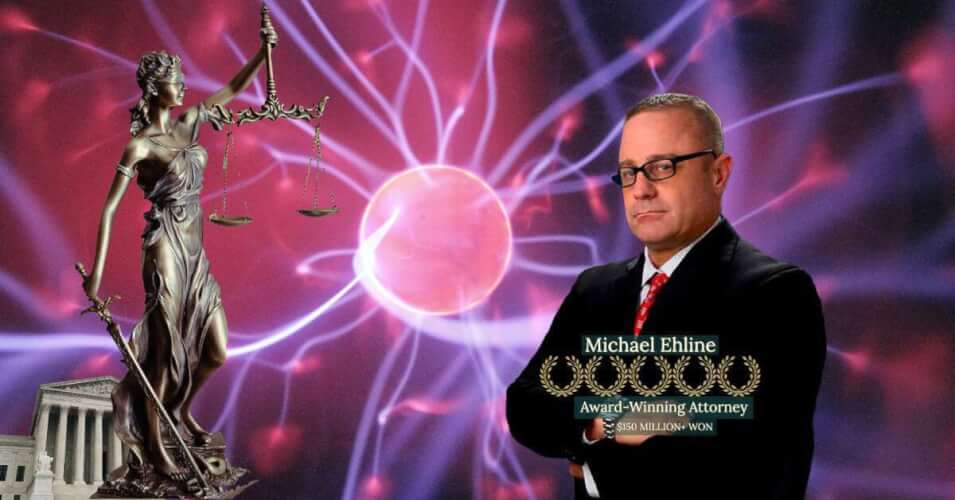 Brain Injury Attorney Explains Drowning and Brain Damage
Ultimate Guide to Understanding Brain Injuries Under Water
Drowning remains the fifth leading cause of preventable death in the United States, second-leading among children 1–14 years old. (drowning incidents among children younger than 15 years of age remain 1.1/100 000, with drowning greatest in the 0–4-year-old age categories.
Pool owners must keep private pools secure from the possibility of any swimming pool accident. The same can be said with the public pool, where any swimming pool injuries occur. Both public agencies and private pool owners can be held liable for damages.
Regarding a public pools, the property owner of these swimming pools may be liable, too. It is the job of property owners and public pool operators to ensure they provide emergency safety equipment to stop unintentional drowning incidents.
Swimming Pool Accidents and Injuries can be Devastating.
Most people visit the swimming pool to relax in the Los Angeles heat. Though a day in the sun is often enjoyable, some people suffer injuries while in the swimming pool.
The US government's pool safety agency reports that about 5,000 people die or suffer a swimming pool injury annually from accidents, with injuries ranging from a minor bruise to drowning death.
What Is a TBI from Direct Trauma?
Drowning accidents often cause damage to the brain and severe trauma. A TBI can be minor or severe; the victim can require an extensive hospital stay, loss of consciousness, permanent disabilities, and much more.
Brain damage occurs when the oxygen cannot reach the brain cells for four to six minutes. A brain without oxygen indicates brain swelling and a loss of brain functions.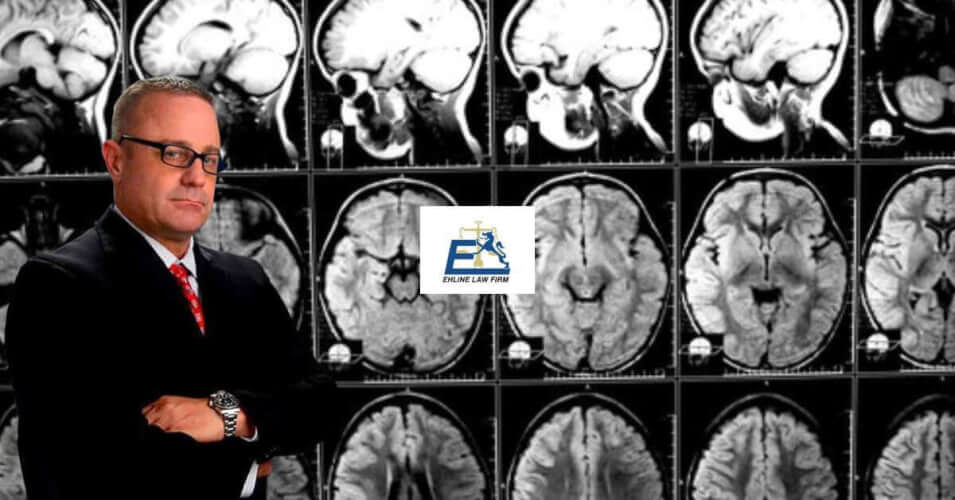 Blood pressure can drop, and there's no oxygen supply, resulting in long-term issues. Drowning or near-drowning is problematic for children, and the outcome is often catastrophic, depending on the severity of the brain damage.
A common cause of accidental drowning can include:
Tripping or slipping and falling outside of the pool
Having a slippery surface inside the pool of water causes swimmers to hit their heads on the edge or side of the pool
Diving into water that's too shallow and hitting the bottom of the pool.
What Is an Anoxic Brain Injury?
Anoxic brain damage happens when the oxygen supply to the brain gets cut off for some time (about four to six minutes), and the victims suffer damage as a result.
It is common in a drowning accident and causes severe symptoms for the person for the rest of their natural lives.
Symptoms can include:
Weakness
The trouble with coordination and movement
Headaches
Visual issues
Memory loss
Breathing issues.
Damage can occur from cerebral anoxia, where the body deprives the brain entirely of oxygen, and often happens in drowning situations with children. Immediate medical attention is the sole focus to promote a better outcome and recovery for the patient, and this is not always possible.
Sometimes, medical doctors don't think to check for a TBI, resulting in the children having problems for their entire lives. Recovery is possible. But healing can take a lot of physical rehabilitation, which costs money and puts undue strain on the rest of the family.
A reduced oxygen amount (hypoxic) indicates that damage could occur. Still, they are not always bad. So recovery might take less time. Or the suffering person may have no permanent issues recovering from the drowning other than fear of water, etc. (Trauma similar to auto accidents or the trauma of seeing a wrongful death before your eyes.).
What Is Oxygen Deprivation?
Oxygen deprivation is a genuine concern for drowning people to death, and the damage can be extensive. Doctors must monitor neurological functionality, which can go on for years or life; sometimes, the person never usually functions again.
CPR at the incident site is the primary treatment for near-drowning victims. Long- and short-term health care and medical assistance to breathe are other possible treatments. Blood can leak out of the victim's skull and into the other portions of the brain, which causes death and other severe issues. People often require breathing support (ventilator) for the rest of their lives and never return to normal activities after almost drowning.
Was There Negligence from Pool Owners Surrounding Your Near-drowning Experience?
While some injuries are just accidents where no one is at fault, others happen solely because of the negligent pool owner. Owners of pools on private property have a responsibility under California law to take safety precautions and keep the surrounding area and pool in a safe condition to keep visitors safe.
If a pool owner is negligent and allows dangerous conditions, they are liable for damage and losses under premises liability law.
Examples of negligence for swimming pool accidents under premises liability law include:
Not having a barrier around the pool
No self-latching or locking gate at the entrance
Not having a pool deck in good condition
Having a slippery surface.
These are some ways a pool owner might show negligence, leading to pool-related TBI and other medical and health issues.
The medical case must receive a review so that you can seek damages and request compensation from the responsible party; your Los Angeles brain injury attorney at Ehline Law Firm is available to take your call.
Ehline Law Firm – Aggressive and Charismatic Brain Injury Drowning Attorney in Los Angeles
If you or a child suffered a TBI because of dangerous conditions at your local swimming pool, Ehline Law Firm is here to help. The experienced premises liability attorneys are charismatic enough to help you while being ruthless to the negligent parties. Please call (213) 596-9642 for a free consultation today.
Personal Injury Lawyers in Los Angeles proudly serving the following Los Angeles zip codes: 90001 / 90002 / 90003 / 90004 / 90005 / 90006 / 90007 / 90008 / 90009 / 90010 / 90011 / 90012 / 90013 / 90014 / 90015 / 90016 / 90017 / 90018 / 90019 / 90020 / 90021 / 90023 / 90024 / 90025 / 90026 / 90027 / 90028 / 90029 / 90030 / 90031 / 90032 / 90033 / 90034 / 90035 / 90036 / 90037 / 90038 / 90039 / 90041 / 90042 / 90043 / 90044 / 90045 / 90046 / 90047 / 90048 / 90049 / 90050 / 90051 / 90053 / 90054 / 90055 / 90056 / 90057 / 90058 / 90059 / 90060 / 90061 / 90062 / 90063 / 90064 / 90065 / 90066 / 90067 / 90068 / 90069 / 90070 / 90071 / 90072 / 90073 / 90074 / 90075 / 90076 / 90077 / 90078 / 90079 / 90080 / 90081 / 90082 / 90083 / 90084 / 90086 / 90087 / 90088 / 90089 / 90090 / 90093 / 90094 / 90095 / 90099 / 90189 / 90210 / 90211 / 90213 / 90230 / 90232 / 90247 / 90248 / 90272 / 90290 / 90291 / 90292 / 90293 / 90294 / 90295 / 90296 / 90402 / 90501 / 90502 / 90710 / 90717 / 90731 / 90732 / 90734 / 90744 / 90748 / 90810 / 90813 / 91040 / 91041 / 91042 / 91043 / 91214 / 91225 / 91303 / 91304 / 91305 / 91306 / 91307 / 91308 / 91309 / 91311 / 91313 / 91316 / 91324 / 91325 / 91326 / 91327 / 91328 / 91329 / 91330 / 91331 / 91333 / 91334 / 91335 / 91337 / 91340 / 91342 / 91343 / 91344 / 91345 / 91346 / 91352 / 91353 / 91356 / 91357 / 91364 / 91365 / 91367 / 91371 / 91388 / 91393 / 91394 / 91395 / 91396 / 91399 / 91401 / 91402 / 91403 / 91404 / 91405 / 91406 / 91407 / 91408 / 91409 / 91410 / 91411 / 91412 / 91413 / 91416 / 91423 / 91426 / 91436 / 91470 / 91482 / 91495 / 91496 / 91497 / 91499 / 91504 / 91521 / 91522 / 91601 / 91602 / 91603 / 91604 / 91605 / 91606 / 91607 / 91608 / 91609 / 91610 / 91611 / 91612 / 91614 / 91615 / 91616 / 91617 / 91618