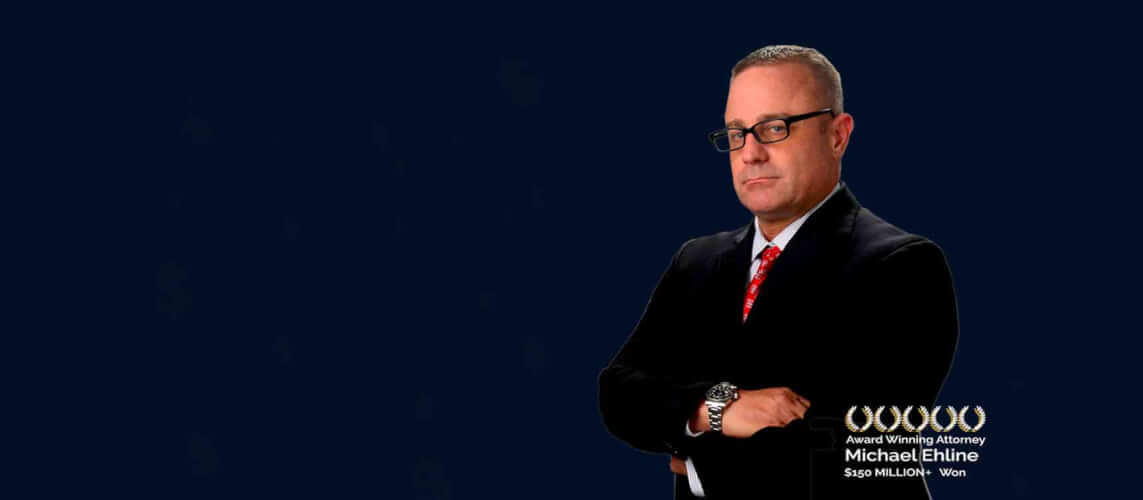 When you've been in a
car accident
, one of your primary concerns is when and how you'll get your compensation. While you recuperate from your injuries, medical bills may mount, putting a financial strain on you and your family.
Learn how long auto accident settlement negotiations can take, as well as some of the variables that can cause the process to take longer, in the sections below.
The Ehline Law Firm Can Help You Pay Medical Bills Following a Car Accident by Dealing With Your Insurance Company
In a free consultation, a certified car accident lawyer from our law firm will analyze your facts and discuss how we might help you receive a reasonable settlement. So, put a call through to Ehline Law Firm now at (213) 596-9642.
How Long is the Settlement Negotiation Timeline?
During the settlement procedure, the majority of car accident claimants resolve their claims. The plaintiff and the defendants can resolve claims in a matter of weeks or months.
But other instances can take a year or more. Each case is different, and there may be various factors that influence how long an insurance company makes a settlement.
The following are typical steps in a car accident claim:
Get medical treatment for your injuries medically, and you get maximal medical improvement.
The insurance company investigates the accident.
The insurance company determines fault and to what extent.
The insurance company sends you a letter of reservation of rights.
Your lawyer obtains all medical records, bills, and other supporting information.
Your attorney drafts a demand letter and sends it to the insurance company.
The insurance company answers the request.
After that, the insurance company will usually give a fair settlement. You will have the opportunity to study the offer and accept, reject, or counteroffer it. If you counteroffer, your lawyer must write an insurance company letter explaining why you believe you have the right to additional money.
This procedure will continue until you and the insurance company reach an agreement on a price.
How Long Does It Take to Receive an Offer of Compensation?
It usually takes four to six weeks from the date the insurance carrier approved the offer to get the settlement check once you and the insurance company reach an agreement. You will need to sign a legal paper stating that the settlement you are receiving is in complete fulfillment of your personal injury claim.
The insurers will most likely send the check to your lawyer, who will use it to pay off any unpaid medical bills or medical liens associated with your claim. Before disbursing the remainder of the settlement to you, they will subtract the contingency fee and any out-of-pocket expenses.
The Steps in the Negotiation Settlement Process
The procedure of negotiating a settlement is comparable to that of buying a car. You might make a hefty demand for compensation, and the insurance company might react with a modest offer. You might end up settling your case somewhere in the center.
The insurance adjuster will try to show flaws in your claim during the negotiation process. Your lawyer may respond by presenting information, such as your medical records, to back up your demand amount.
This procedure will continue until you and the insurance company have reached a negotiated settlement on a settlement value. On average, this procedure takes 15 to 90 days.
Have You Healed to Your Full Potential?
If you still have concerns about your recovery, your personal injury lawyer can assist you in assessing the full scope of your current and future expenses, as well as the appropriate course of action for seeking compensation, whether in or out of court.
The insurers will give the majority of your compensation after you have fully recovered from your injuries. The official term is maximum healing or maximum medical improvement.
It's important to note that to reach maximum medical improvement does not always imply that you're pain-free or that you won't need more therapy.
However, because some injuries require therapy for years after the accident, your recovery may take longer than the length of the claim procedure.
If this is the case with your claim, you must factor the medical bills into the settlement amount.
Are You Aware of the Value of Your Claim?
Whether you suffered slight or severe injuries, there's a strong possibility you don't know how much your personal injury claims are worth. Insurance adjusters exploit this ignorance.
When they sense your worry or they see that you seem uneducated, they may try to settle your claim as cheaply as possible. This frequently results in a hasty but unfair settlement offer.
How Does Filing Personal Injury Lawsuits Lawsuit Affect the Timeline of Your Injury Case?
If you and your personal injury attorney feel that the insurance company's settlement offer is too low–and they are unwilling to go any higher–you will need to initiate a lawsuit against them. Having a court involved in your case would undoubtedly lengthen the time it takes for the jury to resolve your personal injury lawsuit.
Because they don't want to go to trial, the court may push insurance companies to work harder to negotiate the best possible settlement with the plaintiffs if they file a case. Insurance companies spend time, effort, and money on trials to avoid settling out of court.
Even if you file a legal case, you can still reach an out-of-court settlement negotiation. Attorneys and claimants usually revolve around a vast majority of personal injury cases without the need for a trial.
However, if the case proceeds to trial, your lawsuit will undoubtedly take much longer. Allow Michael Ehline, our lead counsel, who also sustained injuries while serving in the US Marines, to represent you with a high level of experience and integrity.
Some Common Disputes in Car Accident Claims
During the course of your vehicle accident claim, there may be some disputes. These disagreements may cause your suit to take longer to resolve.
The Steps:
The following are some of the most common disputes in car accident claims:
Whether or not the insured was at fault for the accident
Whether your carelessness played a role in the accident
Whether the insurance policy covered the accident
your personal injury claim
If pre-existing medical conditions caused your injuries
How necessary some specific medical treatments are.
The duration you would need to continue getting medical treatment. Your lawyer must reply to these arguments and give new facts to support your claim to reach a settlement.
Speak with an Experienced Lawyer to Know More About Your Personal Injury Claim
If you have sustained injuries in a car accident, you should get legal advice as quickly as possible. At Ehline law firm, our experienced attorneys are ready to examine your claim and handle all discussions and negotiations with the insurance carrier on your behalf.
Schedule a Free Consultation About Problems With Insurance Companies Here
To learn more about your legal injury options, schedule a free consultation and a free case evaluation. Our law firm works on a contingency fee basis, which means you won't have to pay us anything until we get your compensation.