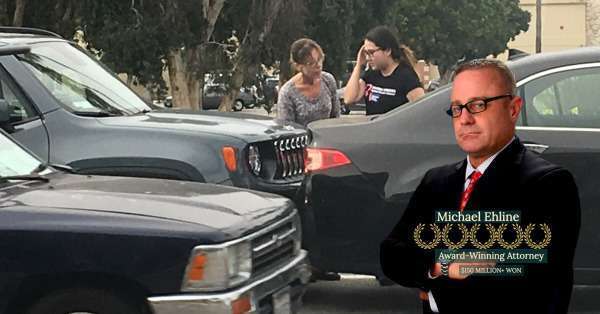 Answer: After a typical automobile accident, most people experience moderate to minor muscle pain and tenderness to loiter for around six to eight weeks. Most car accident victims will suffer a whipping motion of their head, which causes cervical lordosis to their neck and back area. When a car accident occurs, the adrenaline is at an all-time high, and the body gets stiff as it absorbs the impact.
Whether the accident is minor or significant, it is common not to feel any pain immediately after the accident. However, as the muscles start to relax, you might feel that the pain is about to kick in. You can expect the soreness to slowly disappear if it is a minor accident.
In such situations, doctors may recommend over-the-counter painkillers to reduce soreness and help with pain relief. However, it may be a more serious accident with much more severe injuries. Everyone agrees you have to follow your doctor's advice and take steps to allow yourself to heal. We turned to Los Angeles, California, personal injury attorney Michael Ehline to learn more about major and minor muscle injuries from vehicle wrecks.
What we discovered is that car accident attorneys in Los Angeles face the same question every day from their clients:
"how long will I be sore after a car crash," and "what should I expect." After looking at citations, and medical, government, and personal injury websites, we found the following.
Are You Sore After a Car Accident? It Could Indicate Serious Injuries
Soreness could also mean a serious internal injury, so knowing how soreness can impact your car accident claims is important. Personal injury attorneys can guide car accident victims better and provide them with the legal options to secure maximum compensation.
Is Soreness after an Accident Considered Serious?
Soreness is one of the most common symptoms of a car accident, and in many minor accidents, soreness can last a few days. However, if this time passes and the soreness persists, you may want to consider a medical examination, as it could be a sign of something worse.
Soreness from an accident is directly linked to its severity, and the more severe the accident, the more time it will take for the soreness to subside. Victims often mistake letting the soreness and pain disappear on their own. However, it is always important to visit a doctor for a medical examination and seek medical treatment if necessary.
Should You Seek Medical Attention for Your Soreness?
Whether or not you feel pain or get injured in a car accident, it is important to get your medical examination done. Some injuries can take time to manifest, and a proper medical examination can help with diagnosis and allow you to start proper treatment right away. Seeking medical attention immediately after an accident can reduce the recovery period and alleviate soreness more quickly.
If you don't seek medical attention on time after a car accident, this can be detrimental to your claim. An insurance adjuster could argue that your delayed action caused injuries to worsen, resulting in lower compensation.
Having a Los Angeles car accident attorney at Ehline Law on your side can help file your personal injury claim and get you the compensation you deserve.
What Types of Tests Should a Car Accident Victim Undergo?
Soreness after a car accident can last up to six weeks, depending on the accident's severity. Keep your doctor informed of your health and how you regularly feel for timely monitoring of any anomalies that may arise.
The types of testing required after a car accident depend on the accident's severity. For example, a minor accident may require a simple x-ray to check for broken bones, but you might have to get an MRI if you get into a significant accident.
A doctor will be better able to assess your injuries and prescribe relevant tests to further determine any damage before starting treatment.
Typically, standard testing involves three types of tests: motion tests, X-rays, and MRIs.
Types of Injuries That Cause Soreness
Accidents have various impacts on the human body, but one thing remains common: soreness. If you feel continued pain with such injuries, it is best to head to a hospital and seek medical help or start physical therapy, as it could signify something worse.
Let's look at some injuries that can cause immediate or delayed soreness.
Spinal Cord Injury
The rapid stopping of a vehicle after an impact can dislocate the spinal discs or push them out of alignment. In severe cases, spinal cord injuries can also lead to fractures and require special rehabilitation care for recovery.
Traumatic Brain Injury
Head injuries from car accidents can lead to severe head pain, concussions, bruising, and soreness, but if you have constant pain or soreness in the head, it could be a sign of a traumatic brain injury (TBI) requiring immediate medical attention.
Traumatic brain injuries are serious types of injuries that may even cause a change in a victim's behavior. An experienced car accident attorney can assess the impact of the TBI on a victim's life and fight to protect their rights.
Whiplash
Whiplash, a neck injury, is one of the most common car accident injuries, and there is a misconception that whiplash only occurs at high speeds. That is not the case, as most whiplash accidents are due to low speeds or rear collisions. You might not feel anything at first, but it takes a few days for symptoms of whiplash to occur.
The whiplash symptoms include fatigue, dizziness, insomnia, depression, and pain. Chronic pain from acute whiplash can impact a victim's quality of life by interfering with their work, social life, daily routine, and more.
Other Serious Injuries
Other injuries after a car accident that can lead to soreness are back injuries, neck injuries, torn ligaments, hairline fractures, and disc injuries.
As you can see, the crash's severity and the injury victim's physicality play a significant role in how long it takes to get well after a car crash. Always listen to your doctor. Take steps to have the right insurance and get a great lawyer to handle the legal minutia as you rest and gather strength. Are you interested in forming an attorney-client relationship and acquiring the most financial compensation to help you get back on your feet?
Contact a Car Accident Lawyer Today!
Our personal injury attorneys have helped recover more than $150 million in compensation for medical expenses and other damages for injured victims. We have the right experience and resources to protect your rights and fight for your compensation on your behalf while you recover from your injuries.
Ehline Law attorneys work on a contingency-fee basis, helping victims get the legal help they need without paying any upfront fees. Call us for more information on how we can help with your personal injury case. If you got into a car accident that was not your fault, contact us at (213) 596 – 9642 for a free consultation with our legal experts. Whether you're feeling muscle soreness from neck pain or soft tissue injuries, you may be eligible for compensation for the medical bills, lost income, and other damages.
Other Sources:
---
Main Los Angeles Location
633 W 5th Street #2890 Los Angeles, CA 90071 (213) 596-9642.