How Much Is My Car Accident Hand Pain Worth?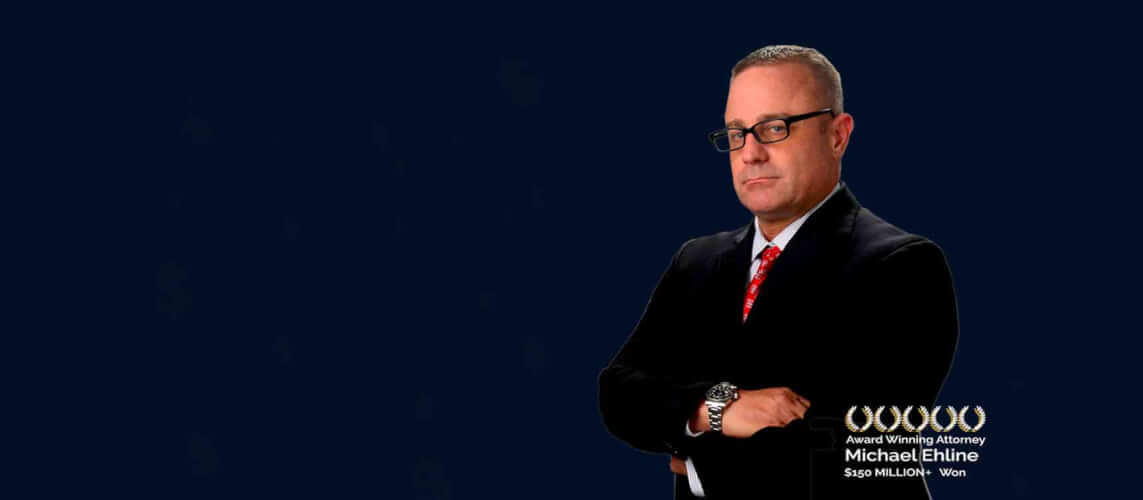 After getting into an accident and getting a hand injury, it's common to want to know how much your car accident hand pain or injury is worth. You may consider searching for an online settlement calculator.
However, there is no such thing as a settlement calculator for individuals to calculate pain and suffering. Our magnificent law firm has a proven track record for swiftly obtaining maximum compensation on behalf of car accident and hand injury victims.
Below we will chronicle car accident hand pain and how much payment may be available with help from the right lawyers.
Personal Injury Claim Following a Car Crash with a Hand Injury?
Large insurance companies use software such as Colossus, which has around 10,000 rules to determine the settlement value. But then again, this software runs an algorithm that doesn't truly reflect the pain and suffering an individual is going through. Although the software gives consistent results, no two personal injury cases are the same. Working with a qualified personal injury attorney from Ehline Law can help you with your financial recovery claim.
But like the accident victim, a car accident lawyer can be good or bad. Don't waste a bunch of time sharing your confidential or sensitive information with the insurance adjuster, and don't retain a crummy lawyer. Let's learn the car accidents FAQ that medical professionals and personal injury lawyers want you to know about physical pain in your hands and fingers.
Hand Injury: Is It Non-fatal?
The hand is one of the marvels of the human body, made to perfection with small components or parts that work in synergy to allow for fluid motion.
The hand is a complex body part consisting of 27 bones, including the wrist, and any injury to the hand can affect any of these bones, causing pain and suffering. However, worse is when the injury renders the injured victim unable to carry out their work due to a permanent disability.
In the United States, hand injuries are one of the most common types of on-the-job injuries after back injuries. Although these types of damages are not fatal to a victim's life, they can certainly impact an individual's livelihood and reduce the quality of their life. Medical records are important to document major nerve injuries to minor injuries. For example, a condition like Complex Regional Pain Syndrome can drastically increase the average settlement value of a hand injury claim in most personal injury cases.
How Much Is Your Hand Pain Worth?
National data suggests that the average jury settlement for a hand injury in the United States is around $630,000, while the average compensation is about $70,000. The massive gap between the two figures suggests that life-altering injuries (serious injury cases) have higher payouts than smaller cases.
However, car accident victims who suffered injuries must remember that each personal injury case is different, and working closely with a personal injury lawyer can help assess the value of their hand and wrist injuries. Like with any injury claim case, injuries that cause permanent disability and impact the victim's life tend to have higher payouts.
Some of these hand injuries include:
Bone fractures: The wrist contains a small bone known as the scaphoid, which is very difficult to heal. A bone fracture near the scaffold could restrict blood movement in the area, causing arthritis and extreme damage to the cells, limiting wrist movement.
Ligament injury: Any impact on the scapholunate ligament can affect grip strength, as this part of the hand is responsible for stabilizing the entire hand.
Bone graft: An injured victim must undergo bone graft surgery if the fracture does not heal in time or complications from the bone fracture occur. Victims requiring bone grafts do not have good, long-term prospects for their injured hand.
Internal fixation: This may be the only option in certain situations to ensure the bones stay intact and start healing. However, this is not an optimum solution since internal fixation affects an individual's daily life and can cause serious pain and suffering.
Severe impact: At times, an insurance company will argue that a high-energy impact did not cause any injuries. However, studies show that a powerful impact can affect the bones in hand and the soft tissues around the bones.
Nerve injury: Nerves are responsible for carrying signals to the brain, and an accident could impact the nerves, leading to impaired movement, loss of sensation, and even pain. Nerve damage requires a personal injury lawsuit against an insurer before offering fair compensation.
These hand and finger injuries are examples of high compensation payout hand injuries since they cause permanent disability, impaired movement, or extreme pain.
Medical Bills and Personal Injury Claims for Hand Injuries
Typically, hand injuries are non-fatal, but severe ones require intensive medical care, running thousands of dollars in medical bills. Although medical treatment for hand injuries is often lower than for other injuries, it does not consider the pain and suffering damages a car crash victim faces. Also, there is no guarantee that the hand will return to normal after getting the surgery, further affecting the quality of life.
In Colossus, insurance companies use the multiplier method to determine the value of a hand injury. A claims adjuster assigns a multiplier to a claim depending on the accident's severity, which multiplies the settlement value to incorporate pain and other damages. However, since medical costs for hand injuries are low, multiplying them with a multiplier will also result in a lower amount after protracted settlement negotiations. This does not reflect the actual value of the pain and suffering felt by the victim.
Qualified attorneys often divert the jurors' focus towards the pain and suffering claim rather than focusing on the medical expenses in a car accident case. Ehline Law establishes solid evidence of the negative impact of pain and suffering on a victim's life and is not afraid to trial to get fair compensation. Such tactics in car accident cases often result in a higher compensation payout before even heading to trial.
Settlements from Car Accidents
Whether it is a finger injury, soft tissue injuries, broken bones, or severe injuries, our attorneys have helped over 3,000 injured victims get more than $150 million in compensation for their damages. Car crash payouts differ depending on many factors, such as medical bills, lost wages, how much pain the victim is in, and more. Securing an attorney-client relationship and working with our legal experts can help recover compensation for your car accident claim.
Here are some of our success stories from car accident claims:
Gilbert v. Quinones – $2.3 million
Doe v. Doe – $600,000
Ruiz v. County of Los Angeles – $380,000.
Our injury attorneys will help determine the value of economic and non-economic damages and negotiate a fair personal injury settlement with the insurer on your behalf.
Contact us for more information on how we can help with outstanding medical bills and physical therapy expenses caused by your hand or wrist injury. If you got into a car wreck that was not your fault, contact us at (213) 596-9642 for a free consultation on your serious injuries causing pain and suffering. Our superior injury lawyers can rapidly help solve any personal injury lawsuits to achieve extravagant compensation.