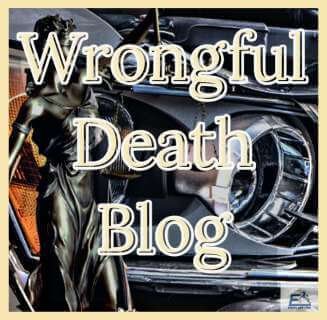 Yes. A wrongful death claim is a particular kind of personal injury case. This case pertains to a person's death through neglectful behavior. It causes the family members of the deceased person immense pain and suffering. These individuals could receive monetary compensation or part of the dead person's estate.
Furthermore, a wrongful death lawsuit is set in California law and relates to other types of negligence. Much like other personal injury cases, you can file a wrongful death claim in civil court. It allows you to request compensation from negligent parties. Let's take a look at what our educated Los Angeles wrongful death attorney has to say.
The Ehline Law Firm Takes Personal Injury Claims Seriously, but is Wrongful Death a Personal Injury?
Suppose a close family member passes on due to another person's negligence. You may legally qualify for both noneconomic damages and economic damages. These include damages from loss of support and companionship.
When a Wrongful Death Claim Applies
According to California law, the negligence, wrongful act, default, or contradiction of another person's contract can become wrongful death. The estate or survivors of the deceased victim may file a wrongful death lawsuit.
If no estate plan or will exists or mentions a personal representative, the court assigns one. The personal representative is the only one who can bring forth the wrongful death claim. All children and any surviving family members interested in the claim must be on the list.
Individuals who may recover awards include:
Children, parents, and the deceased person's spouse
A putative spouse
An adoptive sibling or blood relative. They must remain wholly or partly dependent on the victim for services or support.
Children of unmarried parents can seek compensation for wrongful death. That can be the case if the father died and had a formal contribution to the child's maintenance. They must file a personal injury case to start the process.
Awards You May Receive in a Wrongful Death Lawsuit
According to California law, you may receive compensation for non-economic and economic loss. Surviving family members could seek compensation for the following:
Financial support or household services from the deceased
Unexpected loss, protection, and guidance
Emotional pain and suffering
Medical expenses covered by survivors
Funeral and burial costs.
The compensation plans for the deceased's estate could include the following:
Lost wages
Lost benefits
The estate's loss of earnings due to the death.
The estate pays funeral expenses and medical bills. They reasonably predict the amount the estate would receive in the future determines loss. Punitive damages are due to the party who caused the death. There needs to be proof the individual acted recklessly or intentionally.
Providing Evidence in Wrongful Death Claims Via a Personal Injury Lawsuit
Wrongful death cases are a segment of a personal injury claim. A personal injury lawyer or yourself needs to confirm that your loved one died due to a negligent party. You must prove that the other entity or person failed to use reasonable care.
Personal injury lawyers must confirm that the following factors exist:
The defendant acted negligently or recklessly, causing the wrongful death.
Negligence of this individual caused the death of your loved one.
If the death had not occurred, the deceased person could have recovered damages.
Medical malpractice. That includes doctors failing to diagnose a severe ailment.
Some instances of negligent conduct include:
Criminal acts such as killing during a robbery.
A drunk driver causes an automobile accident.
Obtaining a fatal infection from defective medical implants.
If the victim's death had not occurred, filing a personal injury could have been possible. Personal injury lawsuits can help survivors pursue compensation.
Time Limits for a Wrongful Death Lawsuit
The California wrongful death statute sets a time limit. These limits when filing wrongful death lawsuits are essential. Families typically have two years to open a wrongful death case. Some exceptions of a wrongful death action may alter the period.
These include:
Murder or homicide
Medical malpractice
Government entity.
When minor children reach 18 years old, the two-year statute limitations start.
Contact Michael Ehline to Assist with Your Injury Claims
An ex-marine turned lawyer owns Ehline law firm. Michael Ehline studies the laws surrounding personal injury. I offer legal advice to surviving children, a deceased person's spouse, or family. You can be sure that our attorney-client relationship always remains confidential and professional.
Our free consultation provides a legal remedy for those who are financially dependent on the person. We are the best in the industry and handle the entire process meticulously. A fatal accident or an intentional act should not go unpunished. The defendant needs to be aware of and held responsible for being a drunk driver. The same applies to people providing defective products.
Our lawyers are ready and waiting to help you with a free case evaluation. Contact us today to bring your claim to court. This article contains details for general information purposes. It does not include all elements of a settlement. Please speak to our knowledgeable consultants at (213) 596-9642. People have found great success in wrongful death claims through our company.