Los Angeles Wrongful Death Attorney / Baby Powder Lawsuits / Wrongful Death Blog
Baby Talc, Johnson & Johnson & Legal Rights
Understanding The Causes Of The Johnson And Johnson Lawsuit
The recent Johnson & Johnson lawsuit highlighted several major aspects of product liability law and responsibility. The drug and personal care giant was targeted by other lawsuits recently over one particular concern. The products from the company led to cancer and the severe effects of this terrible disease. Besides, some evidence emerged that the corporate giant understood their product's risks and what could have happened when consumers used their baby powder. This is a significant concern for the general public and a significant cause of a lack of corporate responsibility.
We run down the circumstances of the lawsuits and the product itself. Furthermore, our legal team examined some of the specifics regarding the case and what consumers can do. Again, the $100 million settlement is likely just the beginning. There are still legal options for families affected by the use of this product. Utilizing the precedent built by this case, there is an opportunity to right this terrible wrong.
Michael Ehline is a leading, top 10 personal injury attorney based in Los Angeles. He and his team recovered millions for clients injured by defective products and accidents. He is specialized in cases such as products that lead to severe injury. He also studied the talcum powder cases since the beginning.
For more info or to speak with an attorney 24 / 7, call him at the number below or email him at losangeles@ehlinelaw.com. Read more about Ehline and the cases that his firm works on here.
What Was The Baby Powder/Talc Asbestos Lawsuit About?
The news of $100 million coming from Johnson & Johnson is great news. It is also something that we have been following since the beginning. Fortune reported on the recent settlement and its implications. Johnson & Johnson has been under fire for four years now over talc in their baby powder and other products. Overall, Fortune reported that there had been about 20,000 total lawsuits regarding the products.
Furthermore, Johnson & Johnson also admitted some issues. This includes an October 2019 recall of 33,000 bottles of its baby powder due to the contamination of asbestos. Furthermore, the company also made major changes regarding their products due to the concern over talc use. In May of 2019, Johnson and Johnson decided to stop selling talc-based baby powder in the North American market.
While the company asserts that its products are safe, they decided to yank the shelf's power. Furthermore, the recent decision was the very first time that the company settled any cases regarding talc. This is likely a bellwether for future suits and settlements.
What Is The Risk Of Talc To You And Your Baby?
The many lawsuits regarding talc revolve around the elevated risk of cancer from using this product. In particular, this is caused by the way that the product is mined. In multiple cases, the talc that made it into consumer products was mixed with varying amounts of asbestos. Asbestos has long been known as a cancer-causing material. Furthermore, there have been cases of breast and ovarian cancer linked to the use of talc powders.
What Did Johnson & Johnson Know?
Johnson & Johnson officially claimed that it saw no danger in the use of their products. However, a long investigation shows that the pharma giant understood the risk of their products' base material. Far from the generic denials from J&J, the internal memos tell a different story. As far back as 1971, the company knew of the concern over its supply of talc. One company executive called for a new source of talc due to the risk of asbestos contamination. Furthermore, the issue was raised again in 1973– the New York Times cites his own words that the powder may include products that "might be classified as asbestos fiber."
What Is The Risk Of Talc?
Talc, by itself, is harmless. There is a reason why the product is used in a number of health and personal services products. However, how it is mined makes all the difference. Companies like Johnson & Johnson used mines that also had asbestos traces in them. Asbestos is highly toxic and has a long history of causing cancer. Johnson & Johnson was well aware of the product's concern, including using their influence to attack research showing that very fact. In one case cited by the New York Times, the company even forced the Food and Drug Administration to not release such findings.
The $100 million lawsuit also followed a much larger $4.69 billion case when 22 women with ovarian cancer sued J&J. This alone shows the severe risk of contamination due to the use of talc with asbestos. Furthermore, the company sold the product potentially contaminated with asbestos for decades. This means that the company may be on the hook for far more lawsuits and dollars than those already in court.
What Must I Do If I Was Affected By Johnson & Johnson Baby Powder?
If you or a loved one were contaminated and affected by using Johnson & Johnson or other bands of baby powder, you have legal rights. Our team at Ehline Law specializes in handling cases such as cancer caused by asbestos. This includes more traditional effects, including mesothelioma, and the impact of ovarian and breast cancer, possibly caused by the use of such products. Ehline Law listens to your story and helps design a battle plan to get you paid back by the people who harmed you.
Moreover, our service covers you every step of the way, including, in some cases, the medical costs of such treatment upfront on a medical lien basis. Because we have earned the trust of local medical professionals we have worked with over the years, we can leverage this for your direct benefit. That way, clients like you can get the most accurate diagnosis as a starting point.
Our negligence law professionals then seek to make you whole through our expertise, contacts, and superb reputation. Furthermore, we will assist in any way possible and offer a free, no-pressure consultation anywhere in the state. We follow Coronavirus protocols to understand better where you are coming from and how we can best help your family. We are here for you in this difficult time. Contact us on our online form at (213) 596-9642 or losangeles@ehlinelaw.com.
Works Cited:
Michael Ehline
---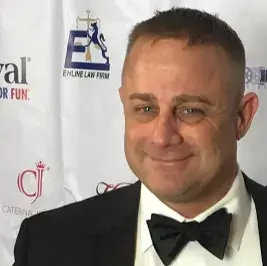 Michael is a managing partner at the nationwide Ehline Law Firm, Personal Injury Attorneys, APLC. He's an inactive Marine and became a lawyer on the California State Bar Law Office Study Program, later receiving his JD from UWLA School of Law. Michael has won some of the world's largest motorcycle accident settlements. He compassionately helps clients recover after serious injuries.