Black Mamba's Los Angeles, California Helicopter Crash – Free Downloads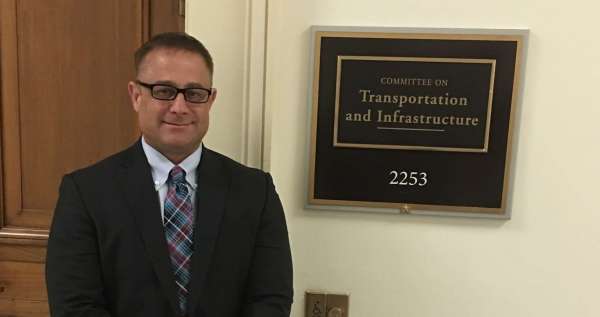 UPDATE: The helicopter crash that killed Kobe Bryant, Gianna, his daughter, and seven others have created a firestorm of news activity.
As of the first anniversary, the two lawsuits filed by the surviving family of NBA legend Kobe Bryant (one filed by Vanessa Bryant against the L.A. County Sheriff and Fire Department over Kobe crash photos, another against the helicopter pilot, transport company, and others) were on hold, awaiting potential transfer from state court to federal court, at the behest of the U.S. Attorney, and others.
The cases were ultimately removed to federal court. Below, we discuss the facts of the crash, the confidential settlement over the helicopter crash that killed the husband of Vanessa Bryant and her daughter, Gianna, and defamation / civil rights cases.
The Kobe Helicopter Crash Case
On or about January 22, 2021, Vanessa Bryant and co-plaintiffs announced they had settled their helicopter wrongful death crash case against the helicopter company that owned the downed chopper. In a nutshell, Zobayan, the pilot, and his bosses at Island Express Holding Corp were prohibited from operating the helicopter based on instrument flight rules for foggy or cloudy conditions similar to those on the morning of the crash. The National Transportation Safety Board agreed.
The settlement amount is confidential, but many personal injury law experts believe it far exceeded Island Express Helicopter's net worth, likely in the hundreds of millions of dollars. The helicopter crash that killed all aboard still has a few loose ends, as will be discussed.
The Civil Rights Case
After finding liability, a federal jury awarded $31 million in financial damages to Kobe Bryant's widow, Vanessa Bryant, and a co-plaintiff last Thursday. The jury believed that Los Angeles County Sheriff's deputies and Firefighters infringed on their constitutional rights after sharing gruesome photos of the underlying January 2020 helicopter crash that killed nine individuals in L.A. County, CA.
Jury Accidentally Awards Too Much?
Vanessa Bryant was accidentally awarded $16 million a few days ago by a jury after government employees brought her emotional distress after violating the privacy of Kobe's Gianna's death scene. It turns out that the $16 million awarded by a federal jury was more than she was supposed to be awarded over the civil rights case. This was a related Los Angeles County case that evolved from the helicopter crash that killed the 13-year-old daughter Gianna and husband of Vanessa Bryant.
Breaking: "was accidentally awarded an extra $1 million by mistake."
It's true a Los Angeles County federal jury (panel of nine jurors) on Wednesday of last week awarded Vanessa Bryant, Kobe Bryant's widow, too much money due to a clerical error out of a civil rights-styled case over the 2020 helicopter crash wrongful death of Kobe and his daughter, Gianna. This was the related case dealing with crash pics shared by Los Angeles County deputies and firefighters. Judge John Walter ended up lowering the amount, as is now shown by the updated court docket. (Scroll down to the end for the rest of the story.)
[Update: Jury Accidentally Awards Bryant's Wife $1 Million too Much] Ultimately, on or about October 23, 2020, Vanessa Bryant lost her chances at keeping Kobe Bryant's helicopter lawsuit and civil rights cases against the L.A. Sheriff and L.A. County Fire Department in California State Court.
Related Story: L.A. County Will Ask for Dismissal of Bryant Crash Photos Lawsuit
As our readers will recall, with so many federal areas of law raised and agencies like the National Transportation Safety Board involved, the federal court in Los Angeles County was the proper jurisdiction for Kobe Bryant's wife and daughter Gianna Bryant to handle the Kobe Bryant helicopter crash case. It appears the event that killed Kobe Bryant would be the less tort-friendly federal court system.
Ultimately, against this backdrop, Vanessa Bryant settled her wrongful death lawsuit against Island Express Helicopters, Island Express Holding Company, and the estate of helicopter pilot Ara Zobayan. Zobayan was flying the aircraft in January 2020. Vanessa Bryant lost her husband, NBA legend Kobe Bryant, and daughter Gianna Bryant in foggy weather.
That settlement left one case on the docket involving NBA legend Kobe Bryant. The federal judge handling that case has trailed the Vanessa Bryant trial against the Los Angeles County fire and police. As discussed below, Vanessa Bryant alleged that graphic photos of NBA legend Kobe Bryant and their deceased, 13-year-old daughter snapped at the helicopter crash site were shared by government agents with others.
But U.S. District Judge John F. Walter said on February 22, 2022, that the trial could not go forward due to COVID and other delays, so let's try and settle. Below, we have provided relevant court documents to help you better understand the Kobe Bryant case.
Genesis – The Facts
Court documents relate that on June 26, 2020, helicopter pilot Ara Zobayan, passengers in tow, boarded a Sikorsky S-76B (N72EX). The Kobe Bryant party's helicopter departed Orange County, wheels up, steering a path to the Camarillo Airport helo tarmac. (See Google Images here). The Kobe Bryant ground transportation team was to deliver Bryant's party of eight by limousine to Bryant's Thousand Oaks Mamba Sports Academy, so they could watch Kobe Bryant's students compete in playing early baseball academy games.
This same group flew incident-free to the same destination a day prior, and "Pilot in Command" (PIC) Zobayan flew NBA star, Kobe Bryant, using this route at least ten times previously the last year. Aviation experts and others have many theories about who caused the Kobe Bryant party's helicopter crash, including inclement weather creating heavy clouds.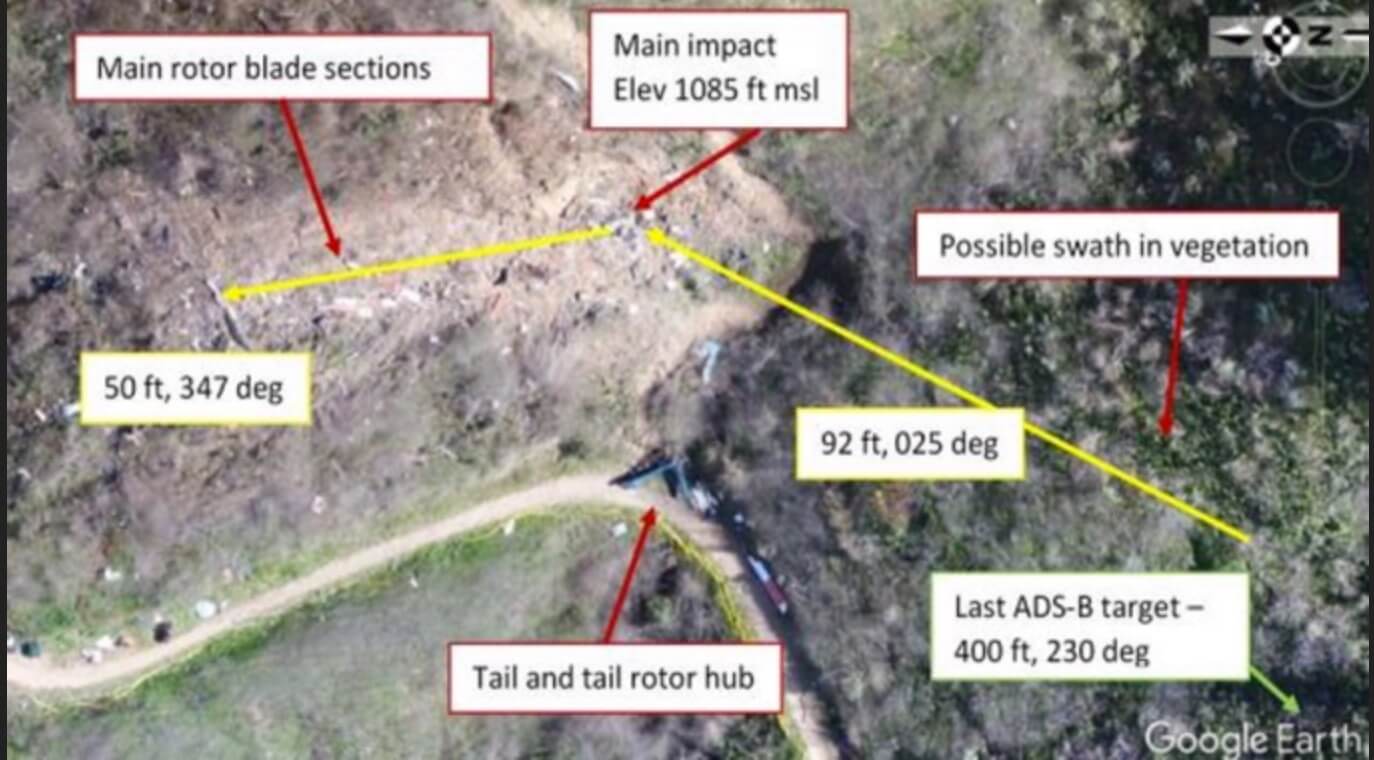 Kobe's surviving widow asserts the helicopter pilot was reckless and negligent. She claims the pilot operated the chopper dangerously, with a pilot error causing the Friday morning aerial disaster.
Kobe Bryant Last Words?
No one knows what Kobe Bryant's last words were, but here is the audio recording of the moments before the crash. Shining light on the Kobe Byrant helicopter crash causation and future crash prevention was our goal in writing this wrongful death law piece.
Kobe Bryant's fatal helicopter crash caused painful nationwide shockwaves.
Staples Center held a Koby Bryant Lakers Fan tribute and vigil,
Los Angeles Lakers basketball team members, Calabasas residents, friends, and fans worldwide mourned Kobe and Gianna Bryant at numerous remembrances and moments of silence.
Mr. Donald Trump, while sitting as U.S. President, including former president Barack Obama, Bill Clinton, their first ladies, and even foreign dignitaries, paid Kobe great tribute.
GET MY COPY OF KOBE'S NTSB CRASH REPORT
This action was originally filed in the Superior Court of the State of California, County of Los Angeles, and assigned case number 20STCV07492 (LEAD Case Related to Cases: 20STCV14963, 20SCTV14973, and 20STCV17897).
The all-star reputation of championship-winning basketball legend Kobe Bryant demonstrated basketball skills only Michael Jordan's fans had experienced circa 1980 and 1990. Our forever famous and beloved former Lakers star sought a quiet retirement filled with peace and serenity. But as most wrongful death attorneys will tell you, death and taxes are the only things certain in life.
Surviving families will suffer excruciating torment, sad funeral memorial services, income, love, and consortium losses. An at-fault party causing a loved one's helicopter-related death creates far more harrowing devastation for surviving family members than death from natural causes, as we saw with the Kobe Bryant family.
News of the surviving Kobe Bryant family's recent lawsuit brings back tragic memories of Kobe Bryant's death months into the current Coronavirus (COVID-19) pandemic. Our lawyers looked at text messages and communications between pilot, passengers, ground elements, forward air controllers, and even Kobe Bryant, all shedding some light exposing that dreadful, dreary Sunday morning. We also researched helicopter crash topics highlighting critical helicopter travel weaknesses in the Kobe Bryant matter.
See Drone Video Of Bryant Helicopter Crash Scene
The Kobe Bryant Helicopter Accident Wrongful Death, Lawsuit
Kobe Bryant's post-crash saga was surprising for air-traffic controllers and helicopter transport companies flying the doomed excursion passengers. Bryant's widow and successor in interest, Vanessa Bryant's lawsuit filed in Los Angeles Superior Court, seeks a jury award of money damages from the helicopter company and Zobayan's estate. Her lawyers have asserted all along that defendant O.C. failed to exercise heightened passenger care duty standards. Interestingly, she failed to name O.C. Helicopters as a defendant until later in the game.

2/24/2020 – Vanessa's Original Complaint alleges her husband and daughter's deaths were a "direct result" of common carrier Island Express Helicopters-Zobayan's "negligence" and "recklessness." (See Original Superior Court Complaint PDF here).

Inter alia, Vanessa's Los Angeles Superior Court complaint alleges defendants "permitted a flight with full knowledge that the subject helicopter was flying into unsafe weather conditions."

There is no record of a responsive Answer being filed to Bryant's Original Complaint.
4/15/2020 – Vanessa Bryant filed her First Amended Complaint, including multiple counts covering wrongful death and survival action recovery theory. (See here).

5/08/2020 – Defendant Zabayan's Answer to Bryant's First Amended Complaint (View here).
5/11/2020 – Defendant Island Express's Answer to Bryant's First Amended Complaint (View here).
6/19/2020 – MX transfer Zobayan (View here)
6/30/2020 – Plaintiff Altobelli and related cases filed their Notice of Related Kobe Bryant Case (View here).
8/14/2020 – IEX/Zobayan Cross-Complaint Against Air Traffic Controllers (View IEX Cross Complaint here).
8/20/2020 – Judge Keeny's Court Order Denying IEX/Zobayan's MX Transfer (View here.)
9/18/2020 – Vanessa Bryant's Second Amended Complaint filed on 9/18/20 additionally named O.C. Helicopters as defendants (See Plaintiff's Second Amended Complaint).
9/18/2020 – Vanessa Brant's Demurrer – without Motion to Strike Zobayan Cross-Complaint (View here).
10/01/2020 – U.S. Attorney Notice of Removal (View here).
10/23/2020 – O.C. Helicopters filed their Answer to Plaintiff Vanessa Bryant's Second Amended (Kobe Bryant) Complaint. (See attached).
GET MY FREE COPY OF VANESSA BRYANT'S WRONGFUL DEATH LAWSUIT
---
Related Kobe Bryant Family Cases?
Bryant v. L.A. County Sheriff's Dept. Later, Vanessa and another family filed separate false light claims to recover damages. The families are claiming defamatory L.A. County Sheriff's deputies took gruesome photographs of the accident scene using their cell phones. These unsavory deputies published these images of Kobe Bryant and other images, causing the families emotional and financial harm and damaging these survivors.
GET MY FREE COPY OF VANESSA BRYANT'S CIVIL RIGHTS/DEFAMATION LAWSUIT AGAINST POLICE
Mother-in-Law's Frivolous Lawsuit? It appears two newly minted attorneys went ahead and filed what appears to be a frivolous/specious lawsuit in the name of Kobe Bryant's mother in Law, seeking $5 million for babysitting her grandkids and helping around the house, described by Vanessa Bryant as "back pay," and an attempt to "P.C.'s a financial windfall." (Read more). The Torrance, California-based law firm, Kra Legal P.C.'s first lawyer, Kenichi R. Agu, has a State Bar Number (SBN) of 279,846. The second lawyer, Eric Sapir, has a California SBN of 282,740. Although the jury trial is scheduled for "05/22/2023 AT 09:00:00 AM IN C23 AT CENTRAL JUSTICE CENTER," it remains likely this case will be thrown out because it is obvious to even a basically trained lawyer that zero clear and convincing evidence of fraud exists. I, for one, am shocked that the court has not already tossed the in-law's case. Let's hope this law firm maintains a decent malpractice insurance carrier.
GET MY FREE COPY OF SOFIA URBIETA LAINE's FRAUD LAWSUIT AGAINST KOBE
Aftermath?
Public safety agents, common carriers, and private travel agencies will undoubtedly adopt stricter, safer regulations after the former champion's death. We hope the aftermath of this case results in changes avoiding a needless helicopter death, like the Kobe Bryant case, of your close family member.
| | |
| --- | --- |
| Case Title: | JOHN JAMES ALTOBELLI, AN INDIVIDUAL AND AS SUCCESSOR IN INTEREST TO ALYSSA ALTOBELLI, JOHN ALTOBELLI, AND KERI ALTOBELLI, ET VS ISLAND EXPRESS HELICOPTERS, INC., A CALIFORNIA CORPORATION, ET AL. |
| Case Type: | Civil. |
| Filing Date: | 04/20/2020 |
4/20/2020 – ALTOBELLI Complaint against O.C. Helicopters and Island Express Helicopters.
6/29/2020 – Answer Island Express.
8/19/2020 – IEX-Cross-Complaint.
11/04/2020 – Answer O.C. Helicopters.
| | |
| --- | --- |
| Case Title: | CHRISTOPHER CHESTER ET AL. VS ISLAND EXPRESS HELICOPTERS, INC., A CALIFORNIA CORPORATION, ET AL. |
| Case Type: | CIVIL |
| Filing Date: | 05/11/2020 |
05/11/2020 – Complaint.
6/29/2020 – Answer O.C.nd Express – Chester State Court.
6/29/2020 – Answer Zobayan.
7/6/2020 – Amendment Adding O.C. Helicopters as a defendant. Amendment to Complaint (Fictitious/Incorrect Name).
8/19/2020 – Cross-Complaint.
| | |
| --- | --- |
| Case Title: | MATTHEW MAUSER, AN INDIVIDUAL AND SUCCESSOR IN INTEREST TO CHRISTINA MAUSER ET AL. VS ISLAND EXPRESS HELICOPTERS, INC., A CALIFORNIA CORPORATION, ET AL. |
| Case Type: | CIVIL |
| Filing Date: | 04/20/2020 |
04/20/2020 – Christina Mauser, Husband Complaint.
6/29/2020 – Answer of Island Express.
6/30/2020 – Amendment to Complaint Adding O.C. Helicopter (Fictitious/Incorrect Name).
8/19/2020 – IEX Cross-Complaint/Indemnity.

11/4/2020 – Answer O.C. Helicopters.
Why Is Island Express Cross Complaining Against Air Traffic Control?
Island Express Helicopters launched its own Kobe Bryant-related lawsuit. USA Today reported that Island Express is hanging its hat on the theory that air traffic controllers negligently refused the pilot's safer flight path request, failing to "…effectively communicate the situation during a shift change just before the crash." These defendants are cross-complaining against the air traffic controllers responsible for coordinating Bryant's foggy flight path. An attorney for Island Express reportedly claimed this was a "tragic accident," and he denied his client's culpability for the death of Kobe Bryant.
Plaintiff Island Express Helicopter company alleges a "series of erroneous acts and omissions" by Southern California TRACON traffic controllers dropped the chopper from the sky during foggy conditions. Zobayan's estate and Island Express argue their passengers are owed nothing. These defendants assert dying or suffering severe injuries during flight were known risks associated with flying. These defendants claim the passengers assumed flying risks by volunteering to travel via helicopter.
"Tactically, this was a brilliant move. This forced the hand of the U.S. Attorney and will likely result in the entire Bryant Matter and related actions being consolidated in the far less plaintiff-friendly federal court system," said Los Angeles personal injury attorney Michael Ehline.
What Are the Most Recent Issues Stemming From The Kobe Bryant Helicopter Crash Case?
Third-Party Cases Stemming From The NBA Star's Helicopter Accident:
Defamation/False Light – Bryant v. L.A. Sheriff
Vanessa's lawsuit alleges: that "no fewer than eight sheriff's deputies at the crash site pulled out their personal cell phones and snapped photos of the dead children, parents, and coaches. The deputies took these photos for their own personal gratification." "This lawsuit is about accountability," according to Bryant's lead counsel, Luis Li, "… preventing this disgraceful behavior from happening to other families in the future who have suffered loss."
A local citizen complained to the L.A. County for allowing a Sherriff's deputy to share disgusting cell phone crash scene images while he was visiting a Norwalk, California bar. However, Sheriff Alex Villanueva tried covering everything up, only agreeing to investigate after the Los Angeles Times exposed the cover-up, forcing Villanueva's hand.
Defamation/False Light –Mauser v. L.A. Sheriff
Matthew Mauser, the surviving husband of one of the decedents, sued the Los Angeles County Sheriff's Department, alleging that his three children and he underwent a damaging invasion of privacy, causing these plaintiffs emotional distress anxiety, humiliating them "from the realization that photographs of their mother and wife were wrongfully taken, shown and discussed."
Governor Gavin Newsom of California recently signed legislation introduced by Mike Gipson (D) criminalizing activities by peace officers, including first responders, from taking unauthorized photos of dead people at crime and accident scenes.
Vanessa Bryant's Mother's Backpay Lawsuit – Condemnation
Noted above, Sofia Urbieta Laine, then 68, filed her 48-page lawsuit claiming Kobe Bryant "promised to take care" of her for her remaining lifespan.
However, Vanessa Bryant denounced her mom's lawsuit, claiming her mother is not owed years of pay for working as an unpaid assistant, nor did Kobe promise her a lifetime. The Los Angeles Times quoted Vanessa, writing that Kobe's mother-in-law was attempting to "extort a financial windfall."
Fire Captain Tony ImbreF.D.s Retaliation Lawsuit Over Kobe Crash Site Photos
The Los Angeles County Fire Department (F.D.) asserts that 50-year-old Imbrenda's demotion stemmed from his failure to cooperate during the graphic crash scene photo investigations spurred by Vanessa's lawsuit against the County of Los Angeles. Imbrenda asserts his demotion violated his employment rights under California Government Code Section 3260 and Government Code Section 3254, including Labor Code Section 1102.5.
Hence, he filed his employment retaliation lawsuit on 11/18/2020. However, the County appears to equate his refusal to give them his private property as obstructing justice. His bosses say his demotion was based upon his knowledge Sheriff's deputies were being investigated for sharing gruesome images, spurring Bryant's Title 42 Section 1983 lawsuit. Captain Imbrenda's response was to alert firefighters who texted and sent him crash area photos, soliciting these underlings to delete all crash sU.S. images.
GET MY FREE COPY OF CAPTAIN IMBRENDA'S RETALIATION LAWSUIT
On June 17, 2020, The U.S. National Transportation Safety Board (NTSB) released approximately 1,700 pages of documents, text messages, interview transcripts, emails, and crash studies. NTSB calculations and pictures illustrated the helicopter's trajectory. The fog obscured the hillside as the rotor-winged aircraft crashed. The NTSB timeline illustrates the passenger's last moments before slamming into a fog-obscured Calabasas hillside, killing all nine people on board. A previous report by the NTSB didn't find any engine or mechanical failure.
Genesis – The Day Before Kobe's Death
Saturday, January 25, 2020 TeK.B.essages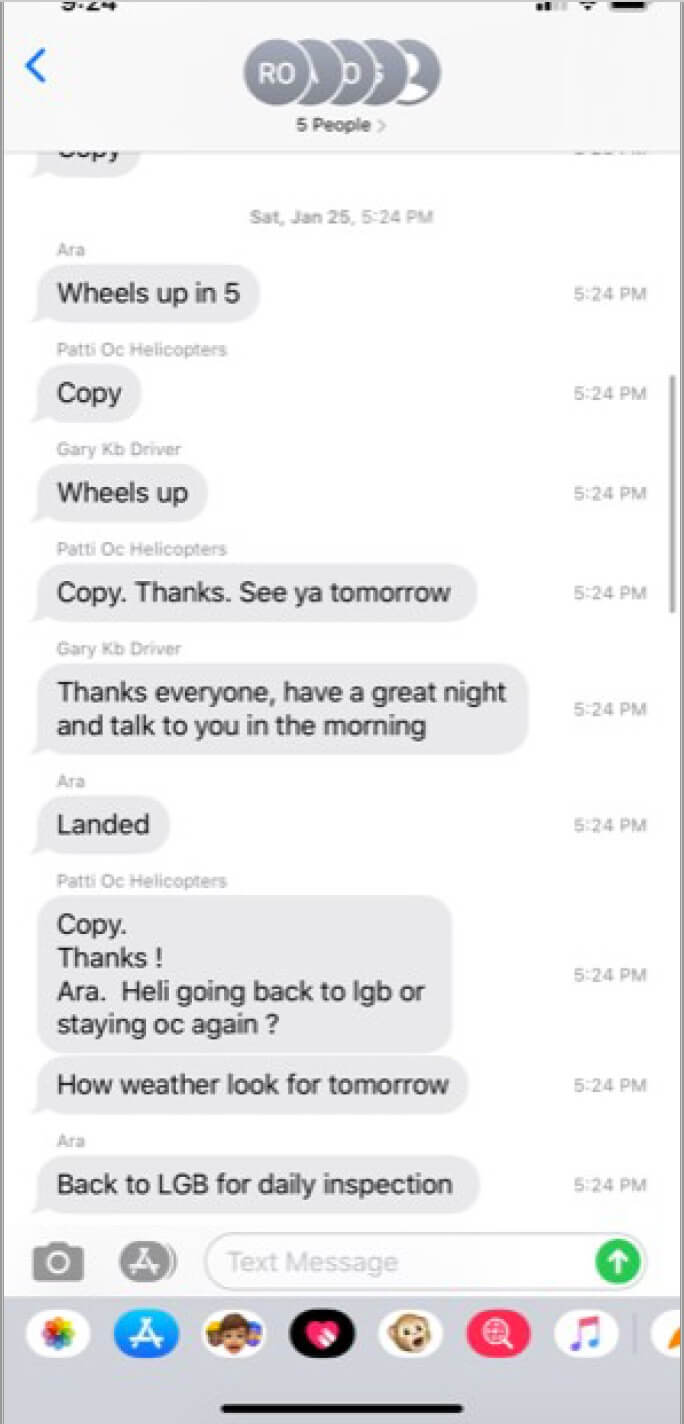 Before Island Express launched an O.C. chopper for Kobe Bryant (K.B.) O.C. transmitted a "K.B. group text" to K.B., Patti, and Rick from O.C. Helicopters, Whitney Bagge (IEX Vice President), K.B.'s Pilot, and the rest of the K.B. air-ground team. All team members received real-time texts, including flight air \ ground data. This texting system helped promote effective communication between the entire K.B. air-ground team. Key air-ground team players were texted during lift-off, landing, and communicating anticipated arrival times. Because of this, K.B. limo and SUV drivers awaiting at their designated locations were able to transition Kobe from air to ground transportation promptly.
Patti Taylor, the K.B. flight planner arranging Bryant's flights and ground transport through O.C. Helicopters, review the K.B. transportation plan.
Change In Departure Times – Colloquy
"6:11 PM – Good Evening K.B. tomorrow Sunday, January 26, Please note the requested revised departure 8:45 heli ready, 9:00 am departure, SNA CMA SNA N72EX Ara, Driver 1 Gary, Driver 2 Robert, Pax KB GB Et al. (full names weights given prior) Return approx. Three pm-ish. Advised weather could be an issue…." – Patti Taylor.
"Copy Will advise on the weather early morning" – Pilot Zobayan.
"Weather look ok tomorrow?" – Patti Taylor.
"Just checked, and it not the best day tomorrow, but it is not as bad as today" – Pilot Zobayan.
Kobe changed his departure time from 9:45 a.m. take-off to 9:00 a.m. to attend an earlier scheduled game in Thousand Oaks, returning at 3 p.m. that same day. The new batch of transportation records doesn't draw any hard and fast conclusions about the helicopter crash. However, this evidence does provide a blow-by-blow account of Bryant's last flight from Zobayan's girlfriend. Evidence, including recordings, documents, transcripts, and statements from the S-76B mechanics, air traffic controllers, pilots, O.C. Helicopter and Island Express employees of the charter company and broker, Kobe's assistants, and crash eyewitnesses are incorporated by reference in the extensive review.
Sunday, January 26, 2020 Text Messages
Based upon a series of text messages published by the Associated Press (A.P.) and the L.A. Times, beginning Sunday morning, January 26, 2020, our experts developed their own timeline as follows:
Kobe Bryant and eight others boarded the helicopter, entering the Atlantic Aviation ramp pathway from the cockpit. The passengers included daughter Gianna Bryant, John Altobelli (veteran-head baseball coach at Orange Coast College), his wife Keri, their daughter Alyssa, Gianna's teammate, Sarah Chester, and her daughter Payton, who was Gianna's other teammate, and Christina Mauser, their assistant Coach.
Their helicopter navigated, referencing Interstate 5 Freeway, California, heading to Los Angeles, circling Glendale for 12 minutes, and finally hugging I-101 Thousand Oaks.
7:30 a.m. – "looking ok." – Pilot Ara George Zobayan
At 7:30 a.m. on January 26, 2020, pilot Zobayan triggered a group text when he explained the weather was:
"looking ok" – Pilot Zabayan
"Copy" – Patti Taylor
"I'll be at SNA in 30 for a report" – Rick Webb, O.C. Helicopters
8:10 a.m. – Taylor followed up about flight conditions and weather
"Should be OK." – Zobayan responding
"I Agree." – Rick Webb, O.C. Helicopters
8:39 a.m. – "Heli at O.C. Standing by" – Pilot Zobayan
Zobayan flew the S-76B helicopter from Long Beach Airport to John Wayne Airport, landing at 8:39 a.m., allegedly reviewing the upcoming flight with Webb using the ForeFlight app.
8:55 AM – "Robert and I standing by at CMA and good morning" – Gary KB limo driver
"Copy" – Patti Taylor
9:05 AM – "Hi Gary. FYI KB Backpack is in back. Up in 3" – Ric Webb
"Copy" – Patti Taylor
9:06 a.m. – "Wheels up" – Broker Patti Taylor
Broker Patti Taylor messaged the transportation team, texting the Sikorsky S-76B was "wheels up." Zobayan flew northwest.
9:33 a.m. – "Just started raining lightly here" – Gary, Camarillo Airport Tarmac Based Limousine Chauffeur
Gary, the limo driver, sent a text at 9:33 a.m., stating it "Just started raining lightly here," around 9:33 a.m. while he was parked at Camarillo Airport, awaiting the helicopter's final destination.
9:44 a.m. – "Uh, we climbing to 4,000" – Pilot Ara Zobayan
At 9:44 a.m., Zobayan told the air traffic controller he was flying in thick clouds west of Van Nuys, signaling his wish to climb, stating:
"Uh, we climbing to 4,000."
"And then what are you gonna do when you get to altitude" – Air Traffic Control
Air traffic control received no answer to their question, asking multiple times. We know the aircraft slammed into a mountain near Las Virgenes Road, experts estimating the bird fell from the sky amid dense fog, slamming into a steep mountainside near the 4200 block of Las Virgenes Road and Willow Glen Street around 9:45 a.m.
GOOGLE Images
9:48 a.m. "Land?" – Patti Taylor – Broker, O.C. Helicopters
"Land?" another broker employee texted at 9:48 a.m., three minutes after the flight had been scheduled to arrive.
At 9:49 a.m., Patti Taylor texted Whitney Bagge, asking him for the IEX helicopter's coordinates, with Spidertrack's aircraft tracking application offlining at 9:45 a.m., despite the IEX vice president constantly refreshing the tracker. Bagge snapped a cell phone screenshot of Kobe's flight circling Glendale, making Taylor believe there was a mere delay in flight traffic.
9:50 a.m. "Not yet" – Gary, Camarillo Airport Limo Driver
Gary, the driver group, texted, "Not yet." After team members failed to receive updates for an uncomfortable thirteen minutes of radio silence, the die had been cast; lives were lost.
Taylor later explained her thought process that day to investigators: "It looks like he got held up in airspace, or Kobe wanted to look at something over there, which wasn't uncommon."
She prayed the tracker was just broken but told Angel Perez, the Island Express ground operations manager, to pull its emergency response manual.
Ric Webb later told NTSB investigators:
"Patti [O.C. Helicopters] was extremely concerned."
"The drivers said, 'Is the helicopter there? Where is the helicopter?'"
Zobayan group messaged "landed" once he was on the ground, with Kobe's ground. Kobe's ground transport messaged "passengers on board," They sent a final destination text soon after.
10:00 a.m. – Zobayan's Girlfriend
After breaking slumber, Zobayan's girlfriend texted Zobayan, but her transmission failed, raising her alarm.
10:02 a.m. "Ara, you okay" – Patti Taylor – Broker, O.C. Helicopters
"Ara, you okay" – Patti Taylor
The pilot didn't respond.
10:22 a.m. Island Express Deploys Recon Chopper
Bagge texted Angel, "Go to the Emergency Response Manual now." – NTSB Report.

At 10:22 a.m., Island Express instituted emergency response procedures, their manual requiring dispatch of a separate Island Express helicopter to Kobe's last known coordinates. ("… the last location on the tracker for N72EX.") Still, five minutes later, that reconnaissance mission was canceled. Text and radio messages transmitted to Zobayan had by now fallen upon deaf ears, with Webb calling Angel expressing grave concern.
Kobe's driver and controllers at Camarillo Airport had not seen his helicopter. Ultimately, Dalton, who drove his automobile in Calabasas's direction, confirmed where electronic tracking had stopped after rumors of a helicopter crash.
10:27 AM – "I called Angel and told him to have N114MX turnaround. There is a confirmed airplane crash in the same area where N72EX's tracker stopped. N114MX needs to go back to the hangar and shut down for the day. Cancel all remainder flights for the day, and Garret will call with instructions and with what else he needs to do." – NTSB Report.
Who Can Be Sued For Kobe's Wrongful Death? – Duty of Care
Anyone who owed Kobe and Gianna a particular duty of care during transport can be sued for Kobe's wrongful death. The duty of care owed depends on the status of the defendants, decedents, and suing parties.
CACI is California Judicial Council-approved jury instructions derived from California statutes and codes. Our superior lawyers will cover CACI instructions rather than the older BAJI version still used by courts. These forms assist jurors, helping determine liability, including money damage calculations.
Whether or not Island Express Helicopters, brokers, and others transporting Kobe that fateful day owed any legal liability to Kobe's surviving family members depends primarily on three tort law principles:
Vicarious liability – CACI No. VF-3700.
Negligent Hiring, Supervision, or Retention of Employee – CACI No. 426.
Negligent Entrustment of Motor Vehicle – CACI No. 724, CACI No. VF-704.
1. Vicarious Liability
Vanessa must convince the court that Island Express, including others exercising substantial control over the flight, is vicariously liable for the acts of their servant, Zobayan. Vanessa Bryant's lawyers must prove Ara Zobayan flew the Bryant party. At the same time, pilot Zobayan was engaged in the course and scope of his employment duties under CACI No. 3720 [scope of employment]. She must also prove that Pilot Zobayan did not frolic or detour from his employment transportation duties. Here, the pilot's flying is a task reasonably related to his employment responsibilities. (See also CACI No. VF-3700).
Defendant Island Express Helicopter company may argue flying duties performed by a helicopter pilot; Ara Zobayan remained independent from employment with IEX. IEX may seek a CACI No. 3704 instruction from the trial court, demanding a jury answer employment status questions.
How Will Vanessa Bryant Prove Helicopter Pilot Zoboyan's Employment Status?
Vanessa Bryant must prove Island Express vicarious liability by using a fact-based test. CACI No. 3704 says you are not an independent contractor if a plaintiff can prove one or any of the below facts:
Did IEX supply Zobayan with equipment, tools, and a place of work?
Was Zobayan paid by the hour rather than by the job?
If Island Express regularly transported helicopter passengers, was the helicopter pilot transporting Island Express passengers?
Was Zobayan engaged in a distinct occupation or business or not?
Was IEX closely supervising or directing Zobayan's work? Did the helicopter pilot specialize in flying passengers independently from IEX?
Did Zobayan require specialized or professional skills to perform his work?
Were pilot services performed through long periods or short time periods?
Did Island Express and Zobayan believe that they had an employer-employee relationship?
Ehline Law Firm thinks evidence shows Zobayan acted as IEX's employee, so the court will probably let a jury decide fault using vicarious liability theory.
2. Negligent Supervision/Hiring/Retention
"Liability for negligent supervision and retention of an employee is one of direct liability for negligence, not vicarious liability." (Delfino v. Agilent Technologies, Inc. (2006) 145 Cal. App.4th 790, 815).
Vanessa has a decent argument that Island Express and others negligently supervised Zobayan since they permitted heavy fog flying. Here, Vanessa will argue Zobayan was incompetent or unfit to fly that day, making Island Express' poor supervision and hiring a substantial factor causing Kobe and Gianna's wrongful death.
Based on the facts, we don't see any solid evidence that Zobayan had a custom, habit, or practice of flying in risky, bad weather. On the other hand, evidence shows IEX left Zobayan's decision to fly in bad weather to Zobayan alone. Therefore, this instruction may also be used in determining party liability.
3. Negligent Entrustment of a Motor Vehicle is another theory Vanessa could use since the helicopter is a motorized vehicle. Arguably, it wasn't very responsible for O.C. Helicopters and IEX to allow flying in a heavy fog. Not enough facts exist here to make this determination.
What Duty of Care Was Owed By Island Pacific and Zoboyan?
1. Ordinary Negligence – General, Lesser – Ordinary Duty of Care
For example, friends or family members transporting you in a car, not for hire, will owe all passengers and road users a basic duty of care, behaving reasonably without exposing others to harm. (See also CACI No. 401).
2. Common Carrier Liability – Heightened, Greater Duty of Passenger Care
For you to understand duties owed by common carriers, you must know their unique legal classification.
What is a "Common Carrier"?
The term "common carrier" means and refers to companies and people transporting passengers for hire, including:
A limousine chauffeur,
A taxicab driver, or "cabbie",
An Uber Black SUV, limo bus, or other stretched vehicle driver and their bosses,
An airline, including its aircraft pilot,
A cruise line company and their supervising employers.
Basically, any livery or carriage service transporting human beings is likely classified as a common carrier. Typically, these for-hire livery businesses will be subject to greater passenger care duties.
CACI No. 902. "Duty of Common Carrier" – "Common carriers must carry passengers [or property] safely. Common carriers must use the highest care and the vigilance of a very cautious person. They must do all that human care, vigilance, and foresight reasonably can do under the circumstances to avoid harm to passengers [or property]. While a common carrier does not guarantee the safety of its passengers [or property that it transports], it must use reasonable skill to provide everything necessary for safe transportation, in view of the transportation used and the practical operation of the business."
Cruise ship and aircraft transport common carriers will owe their passengers differing duties than land-based carriers using public roads will owe. Although trip tickets and waivers within passage contracts can limit certain carrier liabilities, both public and private common carriers will fail to escape specific legal duties no matter the contract's terms.
A common carrier's special/heightened duties to a passenger will include:
Safeguarding a passenger's luggage, like Kobe's backpack,
Preventing an injury or a death,
Treating and caring for a passenger injured during transportation,
Bailment agreement protection, etc.
Note: Passengers on luxury cruises can hold an ocean-going passenger ship strictly liable for injuries inflicted by the ship's crewmembers, including passenger rape and sexual assault cases arising from supervised shore excursion activities. Under strict liability theory, the cruise ship captain must be held responsible for his crew members' bad acts. (Read more).
Island Express Helicopters and their helicopter pilot, Ara Zobayan, transported passengers and carried luggage. Hence, these defendants will be deemed common carriers, barring the defendant's discovering additional facts avoiding this greater duty.
CACI No. 905. Duty of Common Carrier Toward Minor Passengers
A common carrier voluntarily accepting a child as a passenger must provide additional care reasonably and necessarily calculated to ensure the child's safety. "In this instruction, the court admonished the jury that a carrier of passengers owes to children who are passengers on its cars a greater degree of care than it owes to adults. Such an instruction is proper." (Mudrick v. Market Street Ry. Co. (1938) 11 Cal.2d 724, 734.).
Who is Allowed To Sue For Kobe Bryant's Hillside Helicopter Collision
Money damages surrounding Kobe and Gianna Bryant's death will only be awarded to a survivor listed in California's wrongful death statute, including:
Spouse,
Domestic partner/civil partner,
Child,
Adopted child,
Siblings,
Parents,
Grandparents,
Other parties are granted legal rights.
CACI No. 3921. Wrongful Death (Death of an Adult)
Suppose the jury favors Vanessa Bryant's side by awarding her wrongful death damages against Island Express Helicopters et al.. In that case, these triers of fact must still determine reasonable compensation using CACI No. 3921 because Kobe died after reaching adulthood status. Although Vanessa's burden will fall below proving her exact damages amounts to the trier of fact, the trial judge will bar damages calculation methods involving a hunch, guess, or those methods calling for speculation.
Again, CACI helps the jury objectively calculate reasonable dollar amounts valuated as foreseeable, certain, and unavoidable consequences stemming from Kobe's helicopter crash, ultimately causing the plaintiff's suffering and losses from a wrongful death.
Vanessa and other plaintiff's damages for Kobe's death will fall into two categories as follows:
Economic damages (Here, the NBA star was raking in millions in endorsements alone – all gone with Kobe's death)

Non-economic damages
Wrongful Death Economic Damages Include:
Lost past, present, and future financial support Kobe Bryant would have contributed to his family during his or the survivor's life expectancy, whichever is shorter;
The loss of past, present, and future gifts or benefits Vanessa would have expected to receive from Kobe;
Kobe's Funeral and burial expenses; and
The reasonable value of household services that Kobe would have provided, like doing dishes, taking out the trash, etc.
However, any future economic damages award must be reduced to the present cash value.
Vanessa Bryant's Wrongful Death Non-Economic Damages Will Include Compensation For:
Losing Kobe's past, present, and future love, companionship, comfort, care, assistance, protection, affection, society, and moral support;
Her loss of the enjoyment of sexual relations;
Future training and guidance Kobe would have provided Vanessa over her actuarial life.
CACI No. VF-3905, dealing with damages for Wrongful Death (Death of an Adult), contains a section listing specific dollar calculation amounts alongside each item of damages, making the math easier for jurors.
Vanessa Bryant's non-economic damages must be paid promptly upon judgment without being further reduced to present cash value. Defendants may argue that Vanessa Bryant should be entitled to little general damages, asserting she remained in a marriage of convenience, pointing to Kobe's extramarital activities and Vanessa's petition for marital dissolution here. But Vanessa will likely argue that she reconciled with Kobe, which was water under the bridge.
CACI No. 3922. Wrongful Death (Parents' Recovery for Death of a Minor Child)
Vanessa may also seek reasonable compensation for the death of her child, Gianna, including compensation covering:
1. Past, present, and future economic losses amounting to the value of lost financial support, gifts, or benefits, including the reasonable value of the decedent's household services, if any, contributed during the life expectancy Gianna had before her death or the life expectancy of Vanessa Bryant, whichever is shorter. Gianna's funeral and burial expenses, including contributions Vanessa could have expected Gianna to provide, reduced to present cash value, will be included in Vanessa's award of economic damages without reducing present future care values.
2. Past, present, and future non-economic losses, amounting to the value of lost love, companionship, comfort, care, assistance, protection, affection, society, and moral support, will not be reduced to present cash value.
Vanessa Bryant's Survival Action
A Code Civ. Proc. Sec. 377.30 survival action is included in the Vanessa Bryant lawsuit seeking damages on behalf of decedent Kobe Bryant and Gianna Bryant for their own deaths. Vanessa's "wrongful death" claim only will compensate her direct losses and suffering. A survival cause of action will normally be filed when a decedent fails to die immediately after their accident or injury, but sometimes decedent surviving a short period suffices in allowing the claim forward. However, even living just a few seconds before death may form the basis for a survival cause of action.
Can Vanessa Get Paid For Kobe's Pain And Suffering?
Decedent's pain, suffering, and disfigurement (unless for certain elder abuse claims) are barred as recoverable damages amounts under the survival action statute. (Code Civ. Proc., § 377.34; see Quiroz v. Seventh Ave. Center (2006) 140 Cal.App.4th 1256, 1265; see also instructions in the 3100 Series, Elder Abuse and Dependent Adult Civil Protection Act).
CACI No. 3903 Q – Survival Damages (Economic Damage) (Code Civ. Pro. § 377.34)
Vanessa Bryant seeks damages that Kobe and perhaps Gianna sustained before death these two were entitled to recover, including:
Penalties, or punitive damages,
Reasonable, necessary costs of medical care received by decedents,
Lost income/earnings/salary/wages before decedents' deaths,
Reasonable health care service costs decedents would have provided for any survivors.
A survival cause of action can be filed by the estate's personal representative, or if none has been appointed, by the decedent's successor-in-interest. Damages recoverable under the statute include "the loss or damage that the decedent sustained or incurred before death, including any penalties or punitive or exemplary damages that the decedent would have been entitled to recover, had the decedent lived, and do not include damages for pain, suffering, or disfigurement."
Basically, the California survival statute allows the estate's conservator or other interested parties to "step into the shoes" of the deceased and recover the damages. (County of Los Angeles, 21 Cal. 4th at pp. 303-304, internal citations omitted) Here, Vanessa will seek the damages her deceased husband and child would have been entitled to have survived, including medical costs and lost wages, penalties, and exemplary, punitive damages.
Did Zobayan Breach His Heightened Duty of Care?
The NTSB post-crash incident report contains sections dealing with 'calculated apparent angles.' Aviation experts at the NTSB believe the evidence shows Kobe Bryant's helicopter pilot, Ara Zobayan's decision to fly in bad weather, including a heavy fog bank, tends to show "Mr. Pilot Man" [Bryant's affectionate nickname for his favorite pilot] 'misperceived' both pitch snd roll angles.'
The NTSB's aircraft performance study said the helicopter banked left and away from the 101 while communicating with the controller. When Zobayan said the helicopter was climbing, it was actually descending.
"When a pilot misperceives altitude and acceleration, it is known as the 'somatogravic illusion' and can cause spatial disorientation," the report said. In other words, acceleration could cause a pilot to sense his vehicle was climbing when it was not.
Kobe Bryant's pilot Ara Zobayan wanted to climb higher while hovering about 100 feet above the ground. In mitigation, the same group had flown without incident to the same destination a day earlier — and Zobayan flew Bryant on the route at least ten times last year.
What Does The NTSB Crash Site Report Say?
Interviews conducted about Zobayan by investigators, including from Zobayan's colleagues, described the chief pilot for Island Express as:
Personable,
Detail-oriented,
Thoughtful enough to purchase the company's bill for one of the company's mechanics as a surprise, including diapers for the child of another employee,
Waking up around 6 a.m. daily, without using his alarm clock,
Rarely drinking alcohol,
Having more than 8,500 hours of the Bryant family's flight time
Zobayan's, girlfriend of seven years, Tess Davidson, told investigators that Zobayan reviewed weather conditions through an "iPad app" called "ForeFlight" the evening prior. She told the NTSB people that Zobayan canceled charter flights with zero hesitation; his helicopter grounded routinely when poor weather conditions presented themselves. ("He would not be pressured into flying.").
According to investigators, Island Express canceled 150 flights because of the weather last year, with cancellations involving high-profile clients, including Kylie Jenner, Kobey Bryan, Clipper's star Kawhi Leonard, and more. ".. one way but couldn't fly him back due to weather that came in or had to cancel or had to delay it."
"Ara could never be pressured to fly if it wasn't correct." – Pat Bryant
Two days prior to Bryant's helicopter crash, bad weather forced 13 other flight Bryant'stions.
Kurt Deetz, Bryant's other former pilot, told investigators Bryant left flying during bad weather decisions to the pilot, "he [Kobe] assumed you're doing your job."
Actor Lorenzo Lamas, also a former Island Express pilot, recounted Zobayan's protocols for Bryant's Thanksgiving flight, heading to San Bernardino International Airport. (All statements exhibited Zobayan was a safe pilot; Zobayan went the extra mile for Bryant, flying Bryant back to Santa Ana, California-based John Wayne Airport" after he forgot a "stuffing" side dish).
Island Express VP, Whitney Bagge, told investigators that Zobayan and Bryant became good friends.
Patti Taylor explained "that Bryant trusted Zobayan "with his girls and family," which was paramount to him," with interaction" between the parties being "very" friendly and joking."
"He [Zobayan] swiped his finger that he was going to go east and north of the clouds," and "At no time did he imply or show that he was" going to go in the clouds." – Ric Webb
Zobayan received ground control permission, allowing him to fly under the flight following radar, normally a violation of FAA regulations allowed here, assuming Zobayan avoided obscuring clouds, maintaining clear visibility up to half a mile away.
However, Ara Zobayan decided to climb to a higher altitude. He was determined to launch 4000 feet vertically instead of the 2400 feet needed for better sight.
Experts said that climbing 500 vertical feet of clouds meant 'deliberately' breaking Visual Flight Rules. Investigators proclaimed flying up and into a cloud layer is illegal because disasters become more frequent without ground reference points. Here, the pilot became disorientated during the vertical transition.
News reports also reveal that nine months ago, Ara Zobayan had received proficiency training in "inadvertent entry into instrument meteorological conditions" unusual discovery." Moreover, Zobayan's unusual altitude recovery caused NTSB's helicopter crash. (The NTSB's report addressing operational factors and human performance indicated that 'Evidence … pilot receiving a weather brief from an approved source could not be determined.")

Kobe Bryant Helicopter Crash Site

L.A. County's Fire Chief, Daryl Osby, stated the crash caused a fire, spreading a quarter of an acre before extinguishing.
Jennifer Homendy, a National Transport Safety Board member, said helicopter pieces were scattered across a 600 feet area.

Pictures showed the hillside crash location images showing the chopper's tail down and left, its fuselage resting oppositely, and its main rotor landing around a hundred yards away.
A witness emailed the NTSB, typing: "there was zero visibility past the point where I saw it disappear into the "low cloud" at the trailhead," and she "found it peculiar they flew directly into heavy clouds so close to hills …."
Another witness emailed the agency: "We heard he was flying normally but couldn't really see it because it was extremely foggy and low clouds. I was thinking to myself why a helicopter would be flying so low in terrible weather conditions. Then, all of a sudden, we heard a large BOOM."
According to Los Angeles County Coroner's office, all bodily remains were released to the Bryant's. Previously, Kobe Bryant's body and three others (Ara Zobayan, John Altobelli, and Sarah Chester) were identified. National Transport Safety Board (NTSB) officials examined the bodies before releasing them to families.
The Jury Returns
Juries will only return their verdict after knowing the facts. A jury will hear and review testimony, discuss the law, including evidence, and determine witness credibility.
Moreover, these triers of fact must decide the duty owed and whether the breach of that duty was a substantial factor making the widow's case and decedent's survival action damages reasonable to the jury.
We already know the pilot breached FAA rules by trying to fly up through the clouds without a half-mile or more of visibility, raising a high likelihood the jury here will find the defendants are liable to pay Mrs. Bryant. And although aviation laws did not require IEX to maintain a terrain awareness warning system (TAWS), warning PIC Zobayan pilots he was flying too close to obstacles, a jury may find it was negligent not to have such a system for this particular, foggy flight path so often flown by Kobe.
Because it appears IEX and their pilot will be presumptively at fault under negligence per se doctrine, these defendants may seek bifurcation. A court will use this technique to split liability and damages. If the jury finds the defendants liable, the parties can negotiate damages. The goal is to resolve disputed dollar amounts on the courthouse steps. (See California Rules of Court, Rule 5.390. Bifurcation of issues).
Island Pacific Helicopters would be wise to stipulate liability here. Bifurcating damages from liability helps defendants the most. California's jury will use California's pure comparative negligence doctrine to apportion a degree of fault to the plaintiff or another party, including the Defendant's air traffic controllers.
The defendants' stipulation of 100% liability may make sense, but bifurcation means jurors might find the defendant only partially at fault in trial one. However, even if the defendants are found entirely at fault, the parties will retain the option to settle. Now, both defendants can avoid trial two's damages phase, and plaintiffs can obviate a court remittitur, with a judge obviating the chances of a runaway verdict.
A Lawyer's Perspective – What This Means For The Future Of The Bryant Cases:
If Zobayan had not failed to abort the flight, these victims would still be alive. My many years in the legal field remind me that helicopter crash cases have not seen their end. The wrongful death lawsuit against the flight controllers tips the iceberg in a messy, legal flurry. I don't usually comment extensively on cases where I maintain no personal involvement.
But here, I will present a bird's eye view covering critical legal issues at play, allowing consumers a better legal explanation and a unique understanding of past and future cases.
The helicopter accident lawyers at Ehline Law Firm represent air travel risk victims, especially where a comedy of errors, misjudgments, and fire combined to cause a crash, seminal to the mishap, ultimately killing the Black Mamba. The County must manage this distributed responsibility. A jury may find responsible parties liable to pay Vanessa Bryant's harm caused by Kobe Bryant's crash. Hopefully, we can avoid similar tragedies that won't need for our superior injury lawyers. Still, if so, we will help devastated, suffering individuals experiencing a loved one's death, like a helicopter accident's many twists and turns.
Los Angeles County Jury Awards Vanessa Bryant $16 million in Kobe Bryant Crash Photos Case
Last Wednesday, a federal jury gave Kobe Bryant's widow, Vanessa Bryant, millions following a legal case over the graphic photos that were taken and then shared, in the immediate aftermath of the deadly crash that killed nine, including NBA star Kobe Bryant and his daughter, Gianna Bryant.
It took just over four hours before the jury reached a verdict in the case, and as the verdict was read, Vanessa Bryant quietly cried.
Just a few days earlier, Vanessa Bryant tearfully testified to the nine jurors about how these photos were still causing her a lot of grief and anxiety as she realized that those photos could still be out there and that these photos compounded her emotional distress.
Kobe Bryant's widow explained, "I live in fear every day of being on social media and these popping up. I fear my daughters being on social media and these popping up."
L.A. county has already agreed to pay other families who had relatives killed in the crash, but Bryant and her co-plaintiff, Chris Chester, refused to settle. Chester, whose wife Sara and his daughter, Payton, died in the helicopter crash, was given $15 million in the settlement. Chester's lawyer, Jerry Jackson, gave guidelines to the jury seeking tens of millions in the case over these close-up photos of the accident. Vanessa Bryant's lawyer did not give a dollar amount.
Mira Hashmall, the Los Angeles county attorney, acknowledged that they "disagree with the jury's findings as to the County's liability" and that they don't "believe the evidence supported the Plaintiffs' request of $75 million for emotional distress."
Hashmall continued, saying, "We will discuss the next steps with our client. Meanwhile, we hope the Bryant and Chester families continue to heal from their tragic loss."
Los Angeles Lakers star Kobe Bryant was flying to a youth basketball game/tournament with his daughter and seven others. The five-time NBA champion and member of the Basketball Hall of Fame was using a chartered helicopter when the crash occurred in the Calabasas hills in January 2020.
After sheriff's and fire departments examined the crash site and Federal safety officials weighed in, it was blamed on pilot error.
Photos Were Shared of Kobe and Other People Killed, Including his Daughter, Brianna
During the trial, Luis Li, one of Vanessa Bryant's attorneys, showed the jurors video of an L.A. County deputy showing the gruesome photos of the helicopter crash where nine victims were killed. Two weeks later, it was noted that firefighters were sharing grisly photos at an awards banquet and while playing video games.
An attorney for the County explained that taking photos is a commonly used tool by first responders who may still be able to save lives at a crash scene, but that didn't seem to affect the unanimous verdict.
It was also noted that Sheriff Alex Villanueva and others at the L.A. County Sheriff's office had ordered the photos to be deleted.
It is not yet known if other actions from the Los Angeles County sheriff's office could be forthcoming.
After the verdict was read at the Federal Courthouse Wednesday, she and her attorney declined to comment as they walked past TV cameras. Still, Vanessa Bryant posted an Instagram photo of her, the former Lakers star, and their daughter with a caption, "All for you! I love you! JUSTICE for Kobe and Gigi!"
The first annual Kobe Bryant Day was celebrated on the 24th in Los Angeles and throughout Orange County. Although she got $16 mill, the judge will likely reduce the amount since the jurors paid her too much, as reported!
Conclusion:
We shined a light on helicopter crash causation and future crash prevention, which was our goal. For the author, the death of Kobe Bryant was personal. Born and raised in the Los Angeles area, managing attorney Michael Ehline leads this charismatic team at Ehline Law Firm Personal Injury Attorneys, APLC, specializing in helicopter transport accident cases. Ehline served as a transport safety lobbyist, working with Congress, passing valuable cruise ship safety legislation more than a decade ago, continue its mission to make our nation's roads and aircraft safer.
Michael's mission remains personal for Ehline as a husband, father, and safety injury lawyer, with safety's failure hitting close to home. He sees how the Kobe Bryant crash took a terrible toll on Bryant's family, giving Ehline a soapbox to stand on, preaching future helicopter and death accident claims.
Ehline studied the current case forward and backward from any perspective, helping better protect prospective air travel customers. As a former United States Marine, Ehline maintains respect and awe for helicopters, knowing their raw power and potential for fast and safe travel– and terrible crashes as we saw in January.
Ehline writes these columns to inform the public better and hopefully safeguard us from future accidents and crashes. Our team works tirelessly on cases such as the NBA legend Kobe Bryant lawsuit, and we have won hundreds of transport crash cases, winning millions for seriously injured clients.
If you wish to learn more about the Kobe Bryant helicopter crash and other types of cases our Los Angeles helicopter accident attorneys handle, read our website here and keep reading the article below. Clients seeking to reach Michael or his team can call the number below or email Michael directly by calling losangeles@ehlinelaw.com.
Works Cited:

Main Los Angeles Location
633 W 5th Street #2890 Los Angeles, CA 90071 (213) 596-9642.