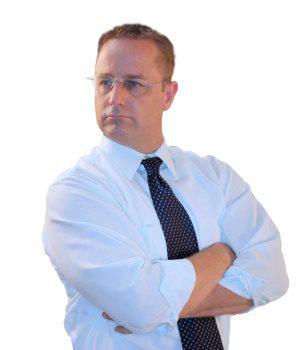 One death is too many. However, there have been many instances of mass shootings in Los Angeles since the city's founding. Below we compile some of the most famous examples in and around the city. It's a sad history, but one that every Angelino and Americans should know. This is a partial list of some of the worst mass shootings in the area's history. First of all, not all shooters are tatted out hoodlums. Some are in self-defense by good people.
A Long History of LA Shootings.
The LA Times reported on shooting on election day in 2016. The shooter was found with cocaine and guns. This shooting left one dead and two critically injured. NBC Los Angeles reported on the case of the West Adams shooting in 2016. This shooting took place at a birthday party at a makeshift restaurant. Two men, Mowayne McKay and Diego Reid shot 15 people at the party. Four people died. The shooting happened after a fight at the party.
The most famous case of an LA-area shooting was not in the city itself. It was the 2014 massacre in San Bernardino by two Islamic jihadists. ABC reported on the murders. Syed Farook and his wife opened fire on a company party then fled in a vehicle. This led to a police chase through the city. The jihadists wore tactical clothing and used illegally altered rifles and pistols to carry out the massacre. In 2013, shooting by John Zawahri in Santa Monica left 6 people dead and two injured.
This shooting started as domestic abuse and grew into a much larger incident. Zawahri murdered his family and set fire to his house. After those murders, Zawahri hijacked a car and drove it to the campus of Santa Monica College. On the way, he shot a driver and a passing bus. He also opened fire on another car on campus and a police cruiser. He opened fire at students in the college library and at library employees.
Overall, he fired at least 70 shots on campus and was shot by police officers. Driving Directions to Ehline Law DTLA From Santa Monica. Drive 26 min (15.3 miles) via I-10 E from Santa Monica, California.
Get on I-10 E 4 min (0.8 mi)
Continue on I-10 E to Los Angeles.
Take the 6th St/9th St exit from CA-110 N/State 110 N 19 min (14.1 mi)
Take S Hope St to W 5th St 2 min (0.4 mi)
Arrive at Ehline Law Firm Personal Injury Attorneys, APLC. 633 W 5th St #2890, Los Angeles, CA 90071. (213) 596-9642.
Ehline Law Maintains locations and meeting places in Long Beach, Torrance, Marina del Rey, Santa Monica, San Bernardino, and Riverside. We can come to your home or bedside anywhere in Northern, Central, or Southern California.