Are EV Stations Safe?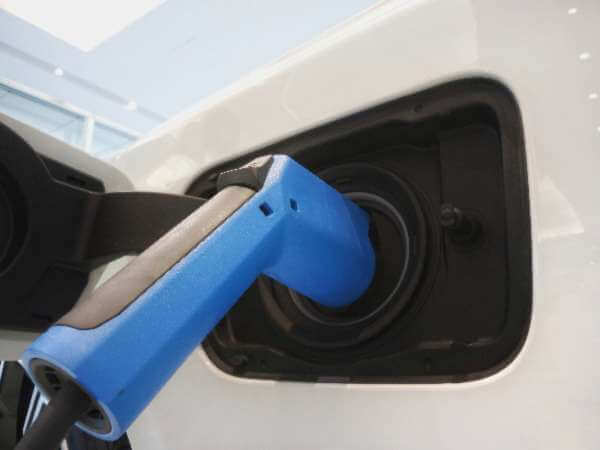 Ultimate Guide to Understanding Dangerous Conditions in Los Angeles. The state of California has committed to banning gasoline-powered cars by 2035. According to PlugShare, the government has installed thousands of electric charging stations across California, with about 4,009 in Los Angeles alone. However, a serious problem is brewing in Los Angeles, with reports finding some of its charging stations running headlong into it: homelessness.
Los Angeles Homeless Services Authority counted more than 66,400 homeless people in the city, which is throwing a wrench in the progress made by the state's EV advocates. A video of LA electric vehicle chargers covered in trash and personal belongings owned by the homeless on social media went viral recently.
Let's learn more about the news and the underlying issue with Ehline Law and our personal injury attorneys.
California Aims to Replace Gasoline-Powered Cars with Electric Vehicles by 2035
On August 25, 2022, the state of California Air Resources Board proposed the Advanced Clean Cars II Regulations.
The regulation looks to phase out gas-powered vehicles over time, requiring 68% of the total new vehicle sales to be electric or hydrogen-powered by 2030. To achieve this aim, the state is creating charging stations in major cities in the hopes that the residents will move from gas-powered cars to electric vehicles.
Such legislations are a testament to the Democrat's resolve to destroy the fossil fuels industry and take charge of building more charging stations as consumers move from gas-powered vehicles.
Although California has set a precedent for the rest of the country to follow by installing charging stations across the state, it has been unable to deal with its homelessness problem, which is now affecting EV car owners in Los Angeles.
LA's Homeless-Infested Charging Spots Curtails Freedom of Movement
After the viral social media videos of LA electric charges infested by trash, many may not find an issue with that situation as most can charge their EV at their homes. However, having no access to charging stations in the city means limited movement.
For some EV owners, charging their electric car at home over a charging station in the city is the better option, besides an increase in their home electric bill. But most EV owners who intend to drive far and for long hours face serious challenges when they want to replace depleted power.
LA's out of Control Homelessness Issue
LA's homelessness history dates back 150 years, all the way into the 19th century. Let's quickly go over how the homelessness epidemic spread through LA.
Housing Commission Demolishes "House Courts"
The introduction of rail lines in the Skid Row neighborhood brought in seasonal workers looking to capitalize on industrialization. Many of these workers were poor and couldn't afford homes, leading to the rise of "house courts," makeshift cheap wooden structures where they would live.
By 1910, a 2021 UCL report suggests about 9,800 people living in house courts. The poor living conditions would soon threaten public health, forcing the closures of around 200 house courts by 1913.
The Great Depression Takes Its Toll
By 1930, the Great Depression crippled the US economy, forcing workers out of jobs. Some reports suggest that 25% of white Angelenos lose their jobs and almost double for black Angelenos. The burden of homelessness was further magnified when thousands of farmers and workers from the American Midwest and South flocked to Los Angeles. Soon, Skid Row became the center of the low-income population.
Another Wave of Housing Demolitions
Between the 60s and 70s, local municipalities demolished 15,000 housing and hotel units due to safety code issues, almost half of the housing in the area. The poor-income households didn't even begin saving money before becoming homeless again.
Similar problems have plagued Los Angeles to this day. Lack of affordable housing, mass migration in search of seasonal employment, and severe economic downturns have further exacerbated the homeless problem in LA.
Homelessness Contributing to Civil Disorder
You may be wondering why homelessness is becoming an issue for EV owners besides the thrashed charging stations. The city's out-of-control homeless crisis has led to deadly consequences, primarily a rising crime rate, home invasions, and grab thefts.
LA, a region associated with stratospheric growth, now sees a dwindling population as frustrated residents decide to move out in search of a brighter future.
Recent Attacks by the Homeless on LA Residents
Here is some recent news on homeless crime to help you understand how bad the homeless problem in LA is and how it affects the residents.
Starbucks Decides to Close Down
In July 2022, Starbucks announced that they would be closing down 6 of their stores in LA due to crime issues. The homeless would patronize the patrons, steal their food, and sometimes even attack them.
No Respect for 2008 Olympics Medalist as Homeless Man Attacks
On July 11, 2022, Kim Glass, a 2008 Beijing Olympics silver medalist, had just finished lunch when a homeless man ran up to her with a metal pipe and smashed her face with it, leaving her with multiple bone fractures.
Japanese Restaurant Owner Captures Homeless Attacker
On August 15, 2022, a homeless man beat up a 70-year-old man sitting outside a restaurant eating his Raffallo's Pizza in Los Angeles. He then stole his wallet and mobile phone.
The owner of the Japanese cuisine joint saw what was happening opposite him and heroically chased and tackled the homeless man, holding him down on the ground until police arrived.
Vendors Feel Unsafe after Homeless Attack
On August 20, 2022, a homeless man attacked a street vendor, 58-year-old Esteban Venancio, at the 700 block of South Rimpau Boulevard before stealing his van. Venancio chased after the homeless man but could not keep up, abandoning the pursuit to get his van back.
Crime Rate in Los Angeles Skyrocketing
Homelessness is a serious problem for LA residents, especially those with electric vehicles. Charging your EV at a charging station near you is more dangerous than you think.
Charging stations crowded with homeless people who have made those stations their home is becoming a hindrance in California's roadmap to slashing greenhouse emissions. According to Los Angeles Police Department (LAPD) crime data, the total number of crimes involving homeless people in LA increased from 6% in 2018 to 8% in 2021. Homeless people account for 15% of violent crimes in 2021, an increase from 11% in 2018.
Democrats at City Hall are asking for more police funding to ensure safer LA streets amidst increasing homicides. However, many "defund the police" advocates believe increasing police funding won't do any good and is just another cost in the state's budget.
EV users should charge their vehicles at any private or publicly owned charging station. Under premises liability law, property owners must ensure that their property is reasonably safe for all invitees and visitors. You may also have a government claim against a county or local municipality, even the State of California. You must act quickly, as you only have six months to bring a government claim in most cases.
You may qualify for compensation if you're injured at an EV charging station, whether a slip-and-fall accident or assault by a homeless man. Contact us at (833) LETS-SUE for a free consultation with our legal experts.
<