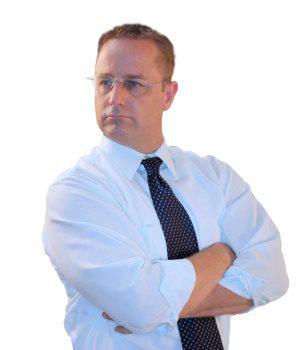 Los Angeles is home to one of the nation's highest sales tax rates, with Los Angeles County having some rates reaching almost 11%. According to the Tax Foundation, California's average sales tax ranks number 10 in the nation, at 8.25%.
Los Angeles' sales tax rate is a combination of the California state base sales tax of 7.25% and an assortment of county-level and city-level sales taxes. These add up to a hefty amount for the average purchaser. Furthermore, Los Angeles voters decided to increase the rate even further in March. According to the Los Angeles Daily News, Measure H intends to aid the homeless in the County.
These taxes hit much of the County. However, the tax rate falls within several cities, including Compton, La Mirada, Long Beach, Lynwood, Pico Rivera, Santa Monica, and South Gate; the government will impose this new tax. The tax's backers believe it will bring in $355 million over ten years.
The intent of this penalty to law-abiding citizens is to transition homeless people into planned affordable housing units. Backers claim 75,000 people aided throughout the program.
The rate just increased in July, per a change by a referendum. You can read more about it on the site of the California State Board of Equalization. The changes increase the overall sales tax rate to 9.25% across Los Angeles County. Certain parts of the County have higher rates. Some of them include a 10.25% tax rate in Long Beach, 9.75 in Inglewood, and 10.25 in Compton.
Considering the history of taxation in Southern California, it wouldn't be surprising if the rate continues to rise over the next several years. Such high tax rates fall especially hard on the city's poor and visitors. This flat tax is regressive and is especially harmful to lower-income residents. Keep reading our site for more info on the status of LA sales taxes.
Los Angeles city taxes are also exceptionally high. Hence, many lawyers and business firms move to other cities/unincorporated areas or merely maintain satellite offices for client convenience in LA and make their income in cities like Marina del Rey.
If you need to get to Ehline Law Firm Los Angeles from the LA tax collector, click here or use the below-driving instructions.
1828 Sawtelle Blvd # 102, Los Angeles, CA 90025
Get on I-405 S
3 min (0.7 mi)
Take I-10 E to W 4th St. Take the 6th St/9th St exit from CA-110 N/State 110 N
16 min (12.1 mi)
Take S Hope St to W 5th St
2 min (0.4 mi)
Arrive at Ehline Law Firm Personal Injury Attorneys, APLC
633 W 5th St #2890, Los Angeles, CA 90071
 Ehline Law Maintains locations and meeting places in Long Beach, Torrance, Marina del Rey, Santa Monica, San Bernardino, and Riverside. We can come to your home or bedside anywhere in Northern, Central, or Southern California.