Criminals Get More Help From Politicians?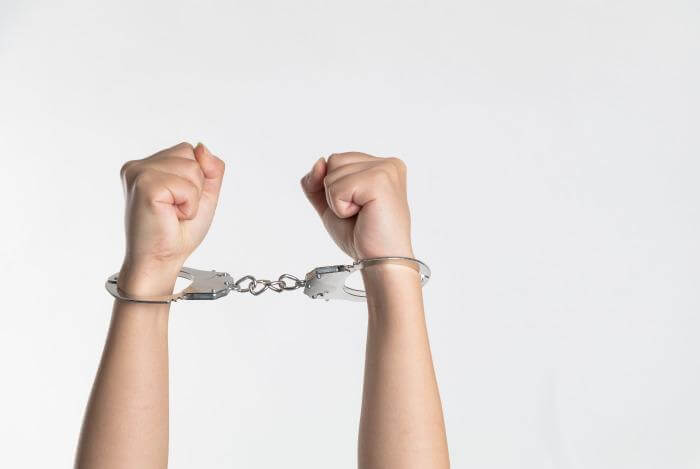 Ultimate Guide to Understanding California Probation Rules
In general, yes the law is retroactive, meaning many old cases will receive the same protection. In October 2020, California Governor Newsom signed the Assembly Bill 1950 (AB 1950) to address the ineffective supervision system. AB 1950 took effect in January 2021 and aims to tackle a massive challenge: probation reform.
The AB 1950 probation reform bill restructures the system and significantly shortens adult probation periods in California for many misdemeanor or felony cases carrying a prison sentence. Once implemented, the reform will reduce the number of inmates who violated probations, helping minimize operational costs associated with running prisons.
Let's explore the details of the AB 1950: law shortens probation time in California, with Ehline Law and our California personal injury attorneys.
Why Was There a Need for California Assembly Bill 1950?
The United States government spends more than $80 billion annually to maintain the prisons in the country, while the indirect costs of the criminal justice system are even more. Then there are the effects on economic growth that goes beyond incarcerated individuals.
Studies show that incarcerated people's children do not complete their education and enter the labor force to make up for their parent's lost wages. This further costs the US economy $30 billion annually.
Most people in jail are in for minor violations or are under pretrial detention, meaning they do not have the financial resources to pay for their bail and end up in jail until their trial. The major problem with the criminal justice system is that most people on probation end up incarcerated due to technicalities or minor violations.
The AB 1950 aims to reduce the burden on probation case officers by decreasing caseloads, allowing them to redirect their resources and energy towards those at risk of re-offending.
Informal Probation vs. Formal Probation
Simply put, probation is an alternative to prison given to individuals with a felony conviction or those with misdemeanor convictions. Agreeing to a probationary period means you agree to obey the probation rules.
Some standard probationary rules include:
Following all local, state, and federal laws
Checking in with your probation officer
Undergoing alcohol and drug testing
Holding employment
Avoiding certain locations.
Probation is not a "get out of jail free" card. A probation violation will result in jail or prison time.
Before AB 1950, sentencing courts could place misdemeanor criminal defendants on probation for up to 3 years, known as informal probation. It extends the probation period for felony criminal defendants to maximum state prison confinement time. In reality, a felony probation sentence is around three to five years.
AB 1950 aims to shorten the probation length by capping the felony and misdemeanor probation sentences.
Probation Does More Harm than Good
Under a period of supervision, probation typically aims to reduce or eliminate jail time for people who have committed a felony or misdemeanor. However, studies have shown that probation does more harm than good.
A United States Department of Justice study reveals that the probation period positively impacts defendants for the initial two years. However, any more probation time could be detrimental to the defendants and the economy.
Probation Period for Felony and Misdemeanor Offenses
The California AB 1950 is a probationary reform bill aiming to reduce the probationary period for misdemeanor or felony charges by:
Maximum probation term of 1 year for most misdemeanor offenses.
Maximum probation term of 2 years for most felony offenses.
AB 1950 Exceptions: Crimes That Are Not Covered under the Bill
The California assembly bill 1950 does not apply to crimes that fall under California's three-strikes law (serious and violent felonies), financial crimes with more than $25,000 in losses, and a small set of felony offenses under the Penal Code with specific probation lengths.
The AB 1950 does not affect violent felony criminal charges, including the following types of crimes in California:
Murder and attempted murder
Domestic violence cases
Deadly weapon assault
Kidnapping
Voluntary manslaughter
First-degree burglary and Robbery
Mayhem
Rape and statutory rape
Restraining order violation
Criminal threats
Child abuse.
Are Changes to Probation Time Limits Retroactive?
Since AB 1950, some appellate cases have confirmed retroactive changes to the probation time limits.
Let's go over some cases and their verdicts.
People v. Burton
In the People v. Burton case, the jury found Burton guilty of violating the Los Angeles Municipal Code about the safety of a property he owned. After the verdict, the trial court placed Burton on three years of summary probation under certain conditions. However, Burton filed an appeal stating that one of the conditions imposed by the court violates his Fifth Amendment.
While waiting for the appeal, the California governor signed the AB 1950 law. Under the Estrada doctrine, Burton argued that the new law entitled him to relief. Under the Estrada doctrine, new legislation that changes the criminal statute, allowing for a reduction in punishment, courts must presume that the bill is retroactive for all cases where the judgment is not final.
In People v. Burton, the court concluded that under AB 1950, summary probation qualified as "punishment" and remanded the case to the trial court with specific instructions that the granted probation must not be more significant than 12 months.
People v. Quinn
The AB 1950 is retroactive for felony cases, too, as witnessed in People v. Quinn. Quinn was convicted of transporting marijuana across state lines in this case and received three years of formal probation. However, she challenged the court and the 3-year probation.
The Attorney General argued that under Penal Code 1203.3, probationers must file a petition for felony cases with more than two years of formal probation rather than receive an automatic reduction. However, the court concluded that the AB 1950 applies retroactively to individuals on probation whose case is not yet final. Under the AB 1950, the court directed to reduce Quinn's sentence to a maximum of 2 years.
Schedule Free Consultation with Ehline Law
The retroactive application of the new law varies from case to case. It is best for individuals on probation or those considering accepting a probation offer to speak to a criminal defense attorney first. However, if you're suffering from injuries or lost a loved one resulting from a misdemeanor or a felony crime committed by someone else, contact us at (833) LETS-SUE for a free consultation, as you may qualify for compensation.