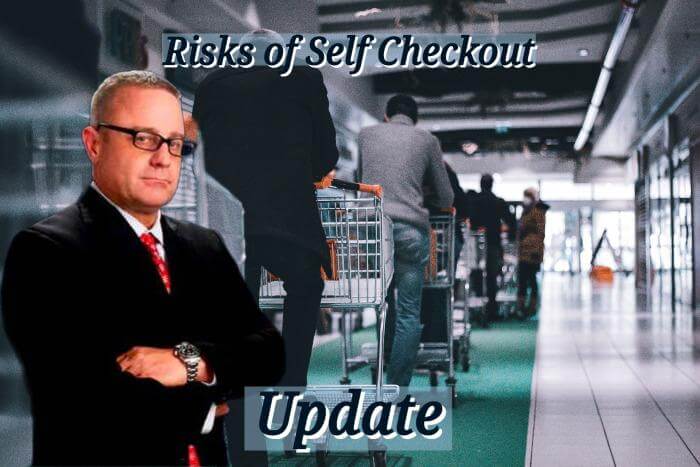 "You Could Be Sabotaging Yourself"
Ultimate Guide to Understanding Self Checkout!
In a TikTok video, a lawyer reveals a compelling reason to avoid self-checkout. According to her, you can be charged with felony larceny or a misdemeanor (depending on the size of the item) if you somehow fail to scan something properly or the device failed to pick up the item when you scanned it.
Who Is This Lawyer?
Although the woman in the Tiktok video telling viewers not to use these machines only used her first name in the video, The Sun identified her as criminal defense attorney Lindsey Granados. She recorded the viral video in her car and uses her TikTok account to post multiple videos related to legal issues.
Her Concerns About Self-checkout Machines
The attorney said that it is essential to exercise caution when doing self-checkouts. Shoppers must do an inventory count before leaving the store to check that the items in their cart match the products on their receipt.
Moreover, she explained that Walmart and other stores which have these machines might charge you with theft if you proceed beyond the point of sale and leave with items that failed to scan properly, and this could result in a misdemeanor charge on your record.
Instacart Shoppers
Because they are in a time rush, she claimed Instacart customers purchasing items for someone else are particularly vulnerable to errors when using self-checkout stations. Unintentionally forgetting to scan a product might result in a larceny conviction, the lawyer explains in the video.
Moreover, she said it is "completely absurd" to charge Instacart shoppers because it doesn't make sense that they would steal with someone else's money.
Consumers Need to Do a Quality Control Check Before Leaving
The truth is that those scanners aren't sensitive, which is why they occasionally fail to scan products. Many of the lawyer's clients were accused of larceny because a scanner failed to detect their items.
Unfortunately, this is a very basic theft approach that many criminals use to steal from major retailers, but many can be accused falsely.
Walmart Will Begin Watching Hours of Footage to Back Up Its Claims
She stated that Big Box stores like Walmart prosecute those charged with misdemeanor larceny severely. Because they are such big names, these companies generally have to present very little evidence for a judge approach.
Because they have the register receipts and high-quality video, the company will return and prosecute you for more incidents that may have happened in the past, too, Granados said.
Unfortunately, they will spend time watching hours of video to see the last person to use the machine and take legal action accordingly.
Three Groups of People Prosecuted
Another criminal defense attorney, Carrie Jernigan, who also made a similar video warning people about the dangers of using these devices said that three groups of people are prosecuted. The first group intends to steal, while the second group steals by accident, failing to scan the item adequately.
Additionally, the third group is those that are innocent but are prosecuted simply because an asset protection department finds a problem with inventory counts and prosecutes innocent shoppers. Unfortunately, this means that even if you didn't steal anything, you could still face charges.
Need a Personal Injury Attorney?
Do you need an attorney? Our personal injury lawyers can help you pursue restitution. If you face unfair theft charges, we can help you find the legal assistance you need. Contact us today at (833) LETS-SUE!