A Preventable Tragic Drowning Of A Child On A Cruise Ship?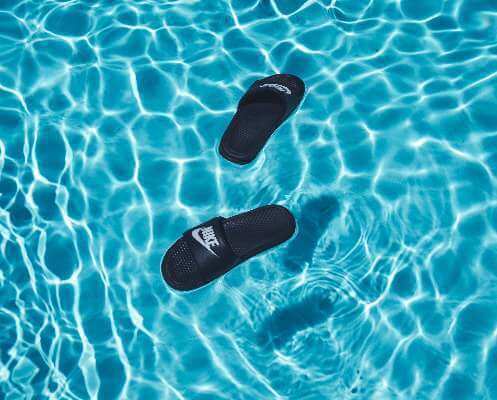 According to Carnival Cruise Lines' statement, a six-year-old boy drowned on the last day of a four-day Caribbean cruise at one of the ship's pools while with his family. These pool injury cases are typical of the cases we take at Ehline Law Firm. I felt obligated to shed some light on the potential claims possible by the surviving family.
The Facts:
After arriving at a Miami port, the Miami-Dade Police Department identified the boy as Qwentyn Hunter of Winter Garden, Florida. According to Miami-Dade investigators, Hunter was swimming with his ten-year-old brother when the incident occurred. Passengers around the pool immediately pulled him out and began CPR.
Police have said that foul play is not suspected, but the six-year-old was pronounced dead at the scene. Victory ship passenger Shaina Shaw stated that she, along with several other passengers, helped pull the boy out of the pool. Shaw said the boy played with his mother, father, and older brother in the shallow end of the poolside.
No Guards at the Pool? What?
Another passenger, Deshaun Christian, said people were listening to music and dancing when the incident occurred. Christian said it was frightening, and people tried to help the child. The Carnival Cruise ship Victory left the Port of Miami on Thursday and returned to port on Monday.
Carnival Cruise Lines spokesman Joyce Oliva stated the cruise line company does not have lifeguards on duty at the pools aboard their vessels. She said adults must accompany children under 13 swimming in the ship's pools.
What Is The Law?
The case will be handled under international admiralty-maritime law, treaties, and contracts. Typically one would retain a cruise ship attorney in Florida when suing Carnival to learn all the nuances and time restrictions. Suffice it to say. A cruise ship lawsuit is an animal all its own.
If you want to sue a cruise line, you have to look at the passage contract
Typically a passenger or the survivor has six months to send the cruise line their written claim
Once that is done, you may be able to bring a lawsuit in either federal or state court
If you sue in California, it would be pursued under ordinary negligence principles
Assuming that was the case, the Christian family would argue that a good cruise line would have additional security to enforce swimming pool safety. This should be the case regardless of whether they ply passengers, including parents, with alcohol until they can't walk.
Also, there were distractions like loud music and dancing near the pool. Since children were present, the cruise lines should have had lifeguard-type protection in any event. Additionally, cruise ships are common carriers under customary California negligence law.
Heightened Duty of Care?
This rule means that cruise ships and their controllers are subject to a heightened duty of care beyond just the standard, the regular task of care an average person submits. For example, a teacher is in a superior position to a child and has a "special duty" of care to molest children. A lawyer has a special duty of attention not to reveal client secrets, and so on. That being the case, the cruise ship had a special duty of care akin to strict liability. This means a cruise ship would have no defenses available, and the case would be about damages.
Damages for Death?
The surviving family members will base their damages claims upon the financial resources the child would have contributed to them and the loss of love, affection, and everything else that comes with losing someone in such a tragic way. But DOSHA offers cruise lines even further protection from responsibility for their misfeasance, nonfeasance, and malfeasance.
If a child is killed since they are not a wage earner, the parents are severely limited in their recovery. This is because they may not even be able to claim damages. The problem is that most parents are clueless as to these laws before they board. Would you let your child on a cruise if you knew about this scandalous nonsense? The bottom line: a cruise line can attract children to a nuisance like an unsecured pool and escape paying.
But Ehline has successfully argued that a cruise line cannot submit to state law and hide behind treaties and maritime law. So the risks for both sides can come into play instead of all the cards. Ehline would argue that the cruise lines submitted to California law. DOSHA law, valid from the 1920s o a fisherman, should not apply here. The judge's rules are typically based on who makes the best argument.
DOSHA Claims
As for adults, the problem is that if the court rules for the cruise lines, the unwary victim will not recover from pain, suffering, grief, or mourning if the decedent passes. So long as the terrible death happens outside the territorial waters, DOSHA provides only limited financial damages, such as lost wages. When the cruise lines choose the jurisdiction and venue, they must submit to the case's rules. That is why a lawyer who gets this stuff is so critical to moving the case forward favorably.
The stories I hear from victims of cruise ship injuries are utterly wretched. I look forward to lobbying in D.C. for more cruise ship legislation. Cruise lines create a party-like environment of intoxication on a moving ship that rocks back and forth. Drunk people often fall about all the time!
Life Jackets
This family could certainly argue that the children should have been given life jackets and that lifeguards should have been provided. The cruise line may counter that the parents are responsible for failing to supervise, but again, the last duty of care was with the cruise ship. I would fight hard for this family.
Women and children have been sexually assaulted on board cruise ships for years. Still, the cruise industry has often failed to report the crime and, in fact, actively assisted in covering up assaults by cruise ship employees. Even FBI investigations don't always lead to a conclusion. That leaves it to attorneys like me to ensure that justice prevails. Contact Ehline Law Firm and Support the Strengthened Cruise Ship Bill of Rights to learn more about cruise ship passengers' rights.
Citations:
Formal Safety and Cruise Ship Drowning: Facts About Life Jackets and Personal Floatation Devices: https://www.pfdma.org/local/downloads/documents/pfdmabrochure.pdf