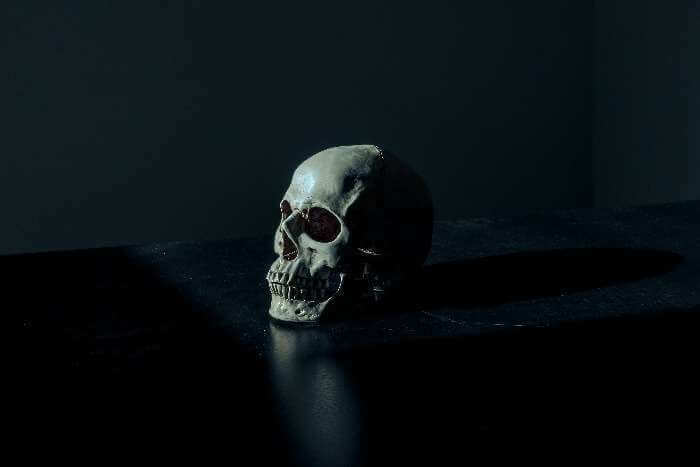 By Los Angeles Personal Injury Attorney, Michael P. Ehline Esq. Find answers to all your questions. If your close loved one, friend, or other related family member was killed in an accident, you might have a legal entitlement to file a wrongful death lawsuit. Your case would be filed against the individual or people responsible in a civil court criminal death action.
The result of someone's carelessness frequently causes an "accident" resulting in death (discussed more here). Wrongful death lawsuits can emerge in a variety of situations. The complexities of such a thing necessitate the expertise of an experienced attorney with years of experience and a seasoned staff.
Below, Los Angeles wrongful death attorney Michael Ehline discusses a recent example of a doctor being cleared for violating professional standards, allegedly causing a wrongful death loss.
Can You File a Wrongful Death Lawsuit Against a Doctor?
If a family member has died due to someone else's negligence, call Ehline Law Firm to discuss your options and the services available with the assistance of one of our friendly and charismatic personal injury attorneys today.
Wrongful Death Case: Doctor Cleared in Catastrophic Death Under California Law
A jury in Los Angeles found a local doctor not responsible for the tragic wrongful death of a motor vehicle passenger in a car driven by the doctor's patient, who has dementia. The doctor was nowhere near the 2012 crash site. How can that be, you ask?
The trial jury found the physician not civilly liable for neglecting to notify local health authorities about his patient's dementia or recommending that the DMV revoke his patient's driver's license.
In a nutshell, the surviving family argued that the doctor should have ordered his patient not to drive but failed to do so. The jury didn't buy it, which likely saved the doctor's career. Why was this the case but not the standard in others, including issues starring Hollywood celebrities seeking damages?
Facts
The case comes from a deadly car accident in which an 85-year-old dementia patient attempted to turn into oncoming traffic at a crossroads. Although the woman/dementia patient remained unharmed, her passenger, a 90-year-old man, died due to the injuries.
The deceased's family sued the local doctor for wrongful death; however, the doctor informed the Los Angeles jury that he had previously been implicated in revoking licenses for other dementia patients. In addition, it was alleged that the woman's condition was not serious enough to warrant such action in the tragedy.
According to the Department of Highway Safety statistics, senior drivers are more likely than younger drivers to get caught in a multi-car accident, especially when crossing at crossroads. Drivers over the age of 80 are second only to young drivers in terms of fatal car accidents.
Does this help to justify why this wrongful death lawsuit was unsuccessful? Probably not! Only a few jurisdictions, like California, compel doctors to disclose dementia cases to the state's motor vehicle department. Senior drivers are not even required to take a vision exam in many places. How can that be right?
Under negligence law, statutes are a floor, not a ceiling. What a reasonable professional would do in the same or similar situation is what matters most from the start of a negligence claim.
But in this case, it was not so black, white, or clear at all. on the issue of failing to notify, the jury felt the level of dementia was insignificant enough so as to not trigger the physician's duty to work as a "reporter." Being in a car accident or witnessing a family member or loved one being in one is always frightening.
Aside from the emotional toll, an accident can also result in significant financial losses. Members of the surviving victim's family should be aware that they may have a legal entitlement to compensation for their losses if a loved one is killed due to another party's negligence.
Other Cases of Shocked Family Members
The decisions of a jury or judge are sometimes shocking for many individuals. Convicted criminally or not, some defendants escape civilly. In contrast, the opposite is true for others, such as O.J. Simpson, who wed of killing his wife, and Ron Goldman, criminally but found not found. But in a civil suit, O.J. was found liable for wrongful death.
This is not the only controversial case. A few other cases that one can consider under this topic include:
John Ritter and Ritter's widow, actress Amy Yasbeck
Michael Jackson and Dr. Conrad Murray.
Let us take a closer look:
John Ritter
The Ritter family's $67 million wrongful death claim against a radiologist and cardiologist got dismissed by a California jury, which found the two doctors not liable for any civil wrongdoing in the deceased actor's treatment and diagnosis.
Dr. Joseph Lee, the emergency room physician who attended Ritter at Providence St. Joseph Medical Center, Burbank, had no prior knowledge of Ritter's heart problem. (A rare form of aortic dissection — a torn inner layer of a large, close-to-the-heart blood vessel.).
According to the Associated Press and the Los Angeles City News Service, John Ritter previously refused to follow radiologist Dr. Matthew Lotysch's recommendation to consult a physician after Lotysch performed a body scan on the deceased in 2001.
The evidence shows that in 2003, Ritter passed away due to a torn aorta. Dr. Joseph Lee, who attended to Ritter the evening he passed away, was the other defendant in the lawsuit.
Ritter died on Sept. 11, 2003, apparently by a heart attack, during the filming of the T.V. show "8 Simple Rules for Dating My Teenage Daughter." Ritter was 54 when he passed away. The wrongful death lawyers representing Ritter's widow, Amy Yasbeck, and children asserted the death caused at least $67 million in lost future earnings alone. Lawyer Moses Lebovits asserted a missing X-Ray would have alerted the doctor, triggering a duty to warn Ritter. But Dr. Goad convinced the jury nothing could have saved Ritter's life.
"There was no time to do anything else." – Doctor Goad
The case was filed by Ritter's wife, actress Amy Yasbeck, who testified at the hearing, and his four children. The $67 million figure, based on their estimation of the comedy star's earning potential, was rejected.
After a California jury cleared the treating physicians of negligence on that sunny Friday for failure to diagnose and treat the late actor, the jury found that Ritter failed to follow radiologist Dr. Matthew Lotysch's advice to see a physician back in 2001 after a body scan showed potential problems. (Source Associated Press, L.A. City News Service.).
"The system worked and we're very, very happy that they did the right thing," C. Fraser, attorney for the defendant, radiologist Dr. Matthew Lotysch.
According to court records, the relatives had previously gained more than $14 million in settlements. The jury returned a nine-three decision in that wrongful death case. In civil trials like this, California state court verdicts do not have to be unanimous.
This is one reason many defense firms prefer the federal (unanimous jury) court as the forum to defeat a wrongful death action.
Michael Jackson
Considered the greatest celebrity of his generation, Michael Jackson's death shocked the world. The singer's father, Joseph Jackson, filed a wrongful death lawsuit against AEG Live, dismissed entirely by a Los Angeles Superior Court.
Applied Pharmacy Services in Las Vegas and Michael Jackson's longstanding physician, Dr. Conrad Murray, became the only standing defendants in Joseph Jackson's wrongful death claim. Murray was found guilty of involuntary manslaughter in November 2011.
However, Murray was acquitted by a civil jury after they determined that although he behaved with criminal negligence, his actions played zero significant roles in Michael Jackson's death. Michael Jackson passed away due to a drug overdose on June 25, 2009, two weeks before the commencement of his AEG live-produced 'This Is It" tour.
Why Did This Case Not Win?
The plaintiff's case failed to convince a jury despite being represented by one of the best trial lawyers, Brian Panish. The civil jury and trial look at jury instructions to guide them toward a verdict.
When the following components must be convinceable and proven to be successful:
The death must have been caused, in whole or in part, by the defendant's carelessness.
A surviving spouse, other legal dependents, children, or impacted heirs must be present.
The victim's family must have gotten harmed.
In the minutes, days, and years following the Michael Jackson wrongful death case verdict, we've seen many other celebrity wrongful death claims, including that of Halyna Hutchins. In that Hutchin's case, Alec Baldwin fired a loaded gun into her, killing her, apparently relying on a stagehand to ensure the gun was safe. (Who had the ultimate responsibility of checking the gun's ammo?)
As that case unfolds, you will begin to see how duty is triggered and the defenses used to avoid legal liability for a negligent killing.
Have You Found Yourself in a Similar Situation? Contact Ehline Law Firm for Legal Advice
Do you want to sue someone? A wrongful death lawsuit can often be a challenging situation to deal with. Our top priority is the safety of our clients, staff, and community during this COVID Pandemic. However, we remain open for business and will continue to avail ourselves to new and existing clients.
We'll be utilizing virtual meetings and using teleconferences. Call us at (213) 596-9642 if you need an experienced Los Angeles, personal injury lawyer to help with your case. For those who can't call now, use our online contact form to get in touch with us online.