Motorcycle Accident Lost Contracts & Wages Attorneys | Los Angeles Based
---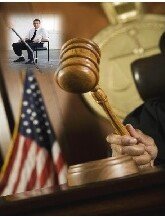 ELFPI Law assists motorcycle accident victims who lost contracts and wages. Many of our clients suffered tragic wounded in roadside wipeouts. And they have obtained payments after being disabled from their day jobs. Also, some have lost significant money from lost contracts and past wages, all from another person's negligence. Below our injury lawyers will give you victims and families the basics on how and who can sue to gather these special damages in an Unlimited Jurisdiction personal injury negligence claim.
Examples of our clients include:
Actors.
Contract attorneys.
Physicians like brain and neurosurgeons.
First and foremost, our clients can no longer perform under the terms of their agreements. After a motorcycle accident, some victims can return to work in as little as a few days.
But some personal injury victims will take an extended time to heal, especially an injured motorcycle rider. So you will be limited or prevented from working, causing you and your loved ones much financial stress. And it can wreak havoc on the family of the rider. After all, lost wages remain only part of what we're talking about here.
First of all, medical bills are adding up. A vast amount of accident victims can't get public or private employer-sponsored insurance. With Obamacare, more and more employers are only hiring part-time. Mostly this remains due to its devastating impact on the free market economy.
Bills, Bills, And More Bills
Thanks to the government, some who did have insurance are no longer even covered. Those who did get it have such high premiums and deductibles they work three jobs. However, a few fortunate souls accumulate sick or vacation pay.
But the majority of folks have no secondary streams of income. Also, in most cases, fallen riders stay in arrears. So this means they are behind on their leases, car payments, rent, and mortgages.
Some cannot even pay their utility bills; it gets so bad. Others take out second mortgages to pay for necessities. Only a real expert and genius in tort law knows what to do. And this is why Ehline Law is here. We are the: "Apostles of Motorcycle Law."
Money For Lost Income?
As noted above, some people can get some financial relief right away. But many people cannot get any assistance. No silver bullet can win, and we won't mince words. If a victim wants to make ends meet, they need to hire a motorcycle lawyer as soon as possible.
Case Funding Options
You cannot procrastinate. The longer you delay, the harder it is and the longer it takes to get paid. Doing it sooner gives your lawyers time to research and counsel clients like you on case funding options. For example, our attorneys will seek other recovery sources like loans, Medi-Cal, Medicare, and other emergency care options. Also, Ehline will act swiftly to identify liability insurance providers and other potentially liable parties. No matter what, we will go the extra mile to make sure you have little to zero out-of-pocket costs as you recover.
In any case, this assumes evidence exists the case has legal merit. But this doesn't happen overnight. And your lawyer needs to examine the evidence. Afterward, he can give you a frank, honest evaluation. If it looks good, you're on the road to getting your bike fixed or replaced and paying bills.
Some Insurance Delay Tactics Remain Protected
California law allows insurance companies to make "reasonable" investigations. So this buys them time and provides an excuse for insurers to treat an unrepresented party like a dupe. But if a motorcycle lawyer at Ehline is handling the devious insurance company, we hit the adjuster back hard. We overwhelm these well-paid adversaries with evidence of fault. No suitable carrier can deny such truth.
Furthermore, we use it in court if they play games. Next, we file a claim with the Insurance Commissioner. But this is when the law becomes breached. After all, the law says they must quickly resolve and pay claims.
But many times, getting paid could be anywhere from several months to several years. Each case and fact pattern is different. So delays in seeking legal help will undoubtedly increase the delay in getting redress.
Work Restrictions And What They Mean
If a motorcycle accident victim finds themself placed on total work restriction, the doctor is saying no work allowed. But sometimes, physicians will recommend light duty. So, in that case, your employer has to accommodate your disability. Because doctors determined you could do limited work tasks. Afterward, they fill out a light-duty slip. And that tells your boss the duties you may perform at work.
But the injured biker will need a copy of this work restriction from the doctor. But this goes to the negligent driver's insurance company. First and foremost, these medical documents show the insurance company you mean business. You are mitigating losses. You are creating a record of evidence. Accordingly, the carrier sees a lost wage and loss of future earnings claim on the horizon.
Returning To Work If Possible
Returning to work, if possible, is advisable. Mainly this helps reduce lost wages after a motorcycle accident. In any case, it remains a necessary part of damages mitigation. In some cases, it remains possible to return to work while still healing.
But most motorcycle accident injuries released to work require some stipulations. For example, the patient may require reduced hours, different duties, or restrictions.
Follow Your Doctor's Orders
So it remains essential to abstain from forcing yourself to return to work too early. At the same time, don't perform work functions outside your ability. Most of all, don't act macho. Refrain from trying to prove you can work. Most of all, this could damage your ability to recover. Let your wounds heal.
Also, it hurts compensation recovery to go back to work so fast. It sends a message you aren't hurt. Maybe you are faking it. Now the other party can argue you made the condition worse.
Loss Of Wages Documentation Is Critical Evidence In A Motorcycle Injury Compensation Claim
After a motorcycle-related injury, you must document lost wages. For example, make sure to include days and hours missed from work without pay. Also, include sick days and vacation days lost in this document. Dig up your cashed checks and paycheck stubs and have them handy.
And it goes without saying, make sure to document any days lost while healing from the injuries. By the same token, in severe cases, as your lawyers, we may hire a life care planner and other experts to determine additional money owed.
Accordingly, these experienced pros come up with a value for losing a job or cancellation of a contract. And the more permanent the disability, the less a victim can perform. In short, one must retain a legal pro to cover retraining money and money to survive.
Loss Of Future Earnings
Compensation is due to the disabled motorcycle accident injury victim when that harm was due to another person's fault. Most of all, this remuneration will include a loss of future earnings. Sadly, the unfortunate victim who returns to work may get saddled with physical restrictions. And these reduced abilities may cause a reduction in overall earnings than when the worker was 100%. But since Ehline's lawyers may claim and MAX the damages for that loss with a proper case workup, your chances of a complete financial restoration are more significant than if you represented yourself.
No-Obligation Consultation: We fight to recover every penny lost from your paycheck. Please speak with our experienced motorcycle accident attorney Michael Ehline. Call (213) 596-9642. This is a no-obligation consultation to discuss your matter.