A large number of residences and businesses close to the Medford plant were forced to evacuate when a fire broke out Saturday at a natural gas handling facility in Oklahoma.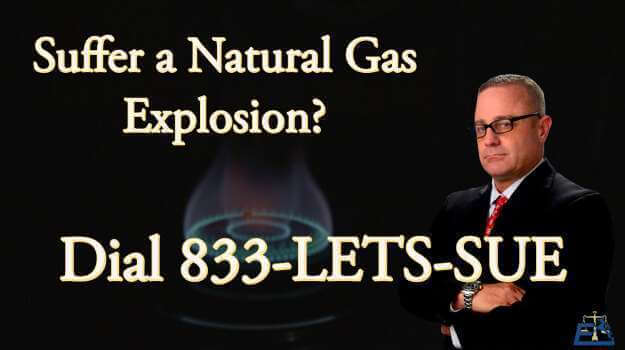 The Fire Burned All Day
It wasn't entirely clear whether an unconfirmed explosion at the factory, located approximately 85 miles south of Wichita, Kansas, had started the fire and explosion or it was simply an exaggeration. The facility's operator, ONEOK spokesperson Brad Borror, stated via email that all employees were present, and no injuries were reported. So if you were worried about losing a loved one, it looks all clear. This fire, which burned all day and into the early evening, may have been an "incident," according to ONEOK.
The corporation referred to the area as a "facility for fractionating natural gas liquids." Such natural gas components are often converted into retail products, including ethane, propane, butane, and natural gas for homes and cars through fractionation. These hydrocarbon arrangements are collectively referred to as natural gas liquids or NGLs. There was no information on when the fire started exactly. An official stated over the phone that Grant County Emergency Management officials were en route to the scene and could not immediately provide details. Mandatory evacuations in the area were deemed "urgent" by the city.
There is currently no return schedule available. The Grant County Sheriff's Office issued a warning for drivers, advising them to avoid using U.S. Highway 81 to enter or pass through Medford. Also, the sheriff's office disclosed on Saturday that ONEOK had arranged for displaced individuals to stay in a number of motels in Enid, which is located approximately 33.7 miles from Medford. The hotels were Hampton Inn, Holiday Inn Express & Suites, Springhill Suites, LaQuinta, and Baymont, according to the sheriff's office. Right now, authorities are still investigating the cause of the explosion.
How Can Ehline Law Firm Help?
Are you seeking an insurance settlement after a gas explosion in California? The personal injury lawyers at the Ehline Law Firm can ensure that your family gets the compensation they deserve. According to National Fire Protection Association statistics, firefighters are called daily to respond to roughly 340 natural gas and propane leaks that don't result in an explosion, fire, or ignition. Even though gas leaks happen more often than random gas ignitions, they usually occur before a disastrous incident.
To arrange a free consultation, contact a gas explosion lawyer immediately at (213) 596-9642 or use the contact form. All information you share with our gas explosion attorneys and personal injury law business through the attorney-client relationship is kept private.
Gas Line Fires and Explosions
Employees generally suffer severe injuries in gas and oil drilling accidents when fuel vapor leaks from a damaged pipe liner valve and comes into contact with an ignited source. A natural gas explosion fatality occurs in worksites in the highlands, prairie, and offshore even with stringent safety rules.
Any time an explosion from a pipeline or propane tank happens, fracking and drilling operations are known for producing catastrophic accidents for workers and nearby neighbors. The explosion and the workers could also harm families living in adjacent villages. Besides a natural gas explosion incident, gas company employees, plumbers, contractors, and members of the public may be at risk for natural gas-related disasters like explosions and fire.
Lack of training, faulty or worn-out equipment, safety violations, damaged gas pipes, and insufficient safety inspections are often blamed for fatal natural gas explosions. All explosion victims and their surviving family members can seek legal action against and obtain financial recovery from the gas supplier, building business contractor, subcontractor, and other third parties.
Making Sure, You Get a Fair and Full Compensation After an Explosion
Our attorneys look into incidents and make whoever was responsible for the explosion accountable. We make an effort to ensure that families are not put through financial challenges due to these unfortunate tragedies and that they have the resources they require for a financially secure future.
You may be eligible to seek compensation for the following after an accident:
Medical expenses
Cost of care
Physical pain
Emotional distress
Permanent disability
Disfigurement
Lost income
Loss of quality of life.
Who Can I Sue for Burn and Other Explosion Injuries?
Our attorneys conduct research in order to identify the businesses that may be sued. Explosion injuries are often severe and can have a long-term impact on the victim. To ensure that we completely grasp an explosion's conditions, we recruit explosive reconstruction specialists and thoroughly investigate every explosion site. This enables us to sue any individual and business accountable for the explosion.
Can I Sue a Company for a Workplace Gas Explosion?
You might be eligible to file a lawsuit against a firm if you were burned or hurt at work. You will typically have a workers' compensation claim against your employer, but it won't cover the total cost of your damages.
We will need to identify a "third party" (a business that is not your employer) legally liable to get you the total amount of money you deserve. To locate these outside businesses, our attorneys carry out in-depth research. You are welcome to contact one of our attorneys if you have any queries concerning an explosion at work. We have assisted explosion victims at work in obtaining multimillion-dollar payouts.
Common Causes of Fuel Explosions
An explosion may be due to fuel leaking from a pipeline or tank in a commercial setting. A consumer product that malfunctions and causes an explosion is another possibility (product responsibility), such as a defective appliance that was improperly created, distributed, sold, installed, or serviced.
Below are some examples of what can cause an explosion:
Malfunctioning seals, valves, and connectors
Insufficient labeling and warnings
Theft of piping or copper wiring
Any pipeline installation violating safety or standards and building codes
Improper odorization
Leaky hoses and tanks.
Common Injuries: Natural Gas Explosions and Fires
Individuals exposed to propane and natural gases have a significant danger of suffering severe injuries or even death in the event of a major explosion or fire. Gas explosions can result from dangerous gas escaping from malfunctioning valves and damaged gas pipelines.
Natural gas explosions often result in severe, permanently disabling injuries, including:
Fractured bones
Burn injury
Crush injury
Traumatic brain injury
Spinal Cord Injury
Amputation
crushed limbs
Blunt force brain trauma or damage resulting in severe brain problems
Chemical and heat burns
Sickness brought on by the emission of harmful gas or chemical
Fatalities brought on by a catastrophic accident or gas explosion that resulted in burn injuries
Injuries involving a natural gas explosion accident result in temporary disability and, at times, death.
Why Natural Gas Explosions Are Serious
There are gas pipes everywhere. They travel above ground, zigzag beneath, and even cross the water to provide a steady gas supply. Natural gas line mishaps are often disastrous because they include pressure, numerous connections, and volatile material.
The hazards for those directly involved in a natural gas explosion and those unlucky enough to be nearby have just begun. Essentially, the pressured gas that continues to flow through the remaining sections of the broken pipeline is fed by these explosions, which start large fires. When reacting to broken gas lines, emergency personnel and crews must exercise extreme caution and take the proper action to prevent the worsening of the issue.
Natural gas use puts more than just lines at risk of explosion or ignition. Explosions in natural gas wells are a daily threat to anyone working in the energy exploration and extraction sector. Because it burns so quickly and fiercely, natural gas is an excellent fuel source, but working near gas wells can be very hazardous and have several side effects on your health.
Workers must receive adequate training from employers, and wells must be secure and safe for employees to work around. The process of capping a natural gas well is one of the riskiest times. Essentially, the slightest spark during this process might start a fierce inferno that can take days.
Causes of Common Gas Explosions
An issue with a propane tank, pipeline, or appliance is to blame for the majority of gas explosions. If a gas line is involved, you might be able to sue the gas company, the company responsible for the broken pipeline, and a landlord or other property owner.
Furthermore, if an appliance is involved, the problem could result from an appliance defect or a misstep by the firm that provided the appliance maintenance.
FAQs on Natural Gas Explosions
As our natural gas explosion attorneys know, some families may have unresolved issues about handling a compensation claim regarding a terrible event. An experienced gas explosion lawyer answered some of those issues below.
Call our natural gas explosion lawyers right away for more information about natural gas explosions and natural gas leaks or to find out what your next course of action is to hold those responsible for your damages accountable. All prospective clients can request a free case review from us.
Does Natural Gas Explode?
Gas leaks present the risk of a terrifying gas explosion from any flame or spark. Leaking butane, propane, and natural gas used in residential dwellings for warmth or cooking are responsible for numerous explosive accidents.
A little explosion from a minor natural gas leak might not generate enough force to harm people or seriously cause death, but it could still inflict minor damage to such people. Most leaking propane tanks are caused by poor gas use, bad appliance installation, rusty gas lines, faulty machinery, and malfunctioning gas tanks.
How Common Are Natural Gas Explosions?
According to statistics, there are about 285 severe natural gas explosions in the United States annually. Insurance companies typically give severely injured people and their surviving families more than $50,000 to cover property damage, fatalities, and severe injuries.
In the U.S., events related to gas distribution resulted in an average of 15 fatalities per year between 1998 and 2017, according to data on fire and explosions.
Is Natural Gas a High Explosive?
Methane, which makes up most of the natural gas, shares almost the same energy density per unit mass as propane gas. However, research indicates that when compared to natural gas, propane explosions cause a far higher overpressure in an open space.
Methane has a much lower reactivity response between the two fuels, while propane is regarded as having a medium reactivity. Additionally, propane expands at a higher ratio upon combustion than natural gas.
Do All Gas Leaks Result in an Explosion?
According to Fire Department statistics, most calls about propane or natural gas leaks do not result in fires or explosions. A sulfur-smelling (rotten egg) additive is added to propane and natural gas to alert people that gas is present in their environment, whether at work, home, or elsewhere.
Anyone who smells or thinks they smell gas should leave the area immediately and call 911 or the relevant authorities as soon as possible. Usually, the gas company or the fire department will respond and take the necessary action to stop the leaking immediately.
Is Natural Gas Poisonous?
Natural gas is a fuel that is not toxic or poisonous. However, when the gas displaces the interior air of a confined space, people can suffocate to death due to exposure. A year's worth of minimal gas exposure (25 to 30 percent) might result in oxygen shortage, which can cause euphoria, unpredictable behavioral changes, and tinnitus (ringing in the ears) in victims.
At 50% gas displacement, the person can become unconscious in just a few breaths and is unable to conduct a self-rescue. When a gas-to-air ratio is 75%, victims become instantly cold and may die in minutes.
Get Gas Explosion Lawyers to Handle Your Compensation Case
Did a gas leak fire cause you to sustain serious burn injuries? Do you know if one of your loved ones died in a gas explosion that was the fault of another person?
The gas explosion attorneys at Ehline Law Firm can act as your legal representatives to ensure that the relevant insurance companies adequately compensate you for your damages.
Families who have lost loved ones in natural gas explosions have the right to pursue wrongful death claims to make the insurance companies accountable for all losses in the case, including hospitalization bills, medical expenses, burial fees, and lost income.
To arrange a free consultation, get in touch with the gas explosion lawyers at our office when gas leaks occur, or a natural gas pipeline explodes into flames!