Understanding Agent Orange Military Bases and Storage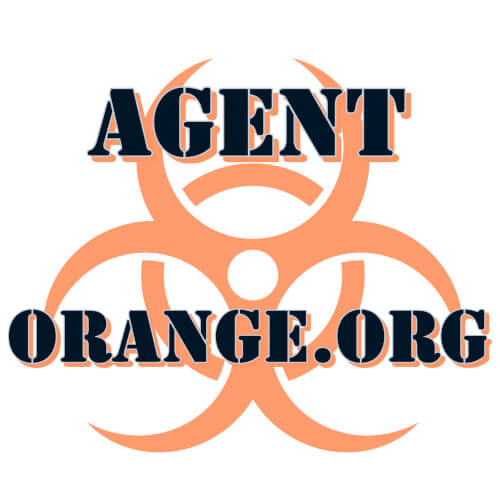 Ultimate Guide to Understanding Agent Orange at Military Bases
The testing of chemical elements as part of a defense happened around the world throughout much of the second half of the 1900s.
The US military used bases around the country and overseas to test and review the possibilities of using herbicides in war. Safety questions were not raised until far too late.
As more information arises about the dangers of the testing and contact with the agents in use, the VA is fighting for the rights of the service members and their dependents who may have been affected by these actions. Ehline Law is proud to support the defense of veteran rights and urges anyone with questions to contact us as soon as possible and make sure and subscribe to our blog.
Military Bases and Agent Orange
Agent Orange is one of the most controversial military decisions of all time. The DoD chose to test and use these herbicides without care for how people may be impacted physically.
Military bases around the country were used for testing- a list of which the VA is working to complete.
Tactical Herbicides Used in the Vietnam War
The VA has gathered more information over the years from veteran affidavits, scientific testing, and new access to records and information that was previously shielded. It is clear now that the testing and spraying of tactical herbicides had tragic side effects on the brave service people and innocent bystanders who came into contact with them.
Even now, the following illnesses and health concerns are attributed to exposure to these agents in veterans and their offspring:
Hodgkin's Disease
Respiratory issues and cancers
Leukemia
Soft tissue sarcomas
Ischemic heart disease
Various birth-defects.
Known Test Centers in the USA
Fort Derick, Maryland
What was then known as Camp Derick was the Department of the Army's Biological Laboratory headquarters. It was in charge of technical developments in the military defoliation program, which included the concentrated testing of cacodylic acid, 2,4,5-T, and 2,4-D, and other herbicides.
The testing of these tactical herbicides happened for more than 20 years, from the mid-40s to the late 60s- under instruction from the Department of the Army Chemical Corps.
Eglin Air Force Base, Florida
The Elgin Air Force Base was one of the primary test centers for Agent Orange, Purple, White, and Blue. Over the decade spanning 1961 until 1971, reports show that around 59,000 gallons of these tactical herbicides were sprayed at the site.
A soil exam conducted in 1970 confirmed TCDD contamination, as did testing carried out over the next 17 years. Nearby loading and storage sites also tested positive for residual Dioxin, triggering mitigation efforts in 2001.
Unconfirmed Sites Yet to be Identified
The Department of Veteran Affairs states that herbicides were experimented with at test centers run by the US Military in various states, including Florida, Hawaii, Rhode Island, Texas, Georgia, and Arkansas. Testing reportedly took place from 1947 until 1969 and included herbicides containing 2,5,4-T.
Detailed lists are incomplete and have changed over the years. In 2019, the VA updated the locations on its website but omitted previously disclosed test locations.
International military bases also involved in the testing and development of Agent Orange and other dangerous chemicals include sites in:
Canada
Korea
Puerto Rico
Thailand.
The Department of Defense has denied that any herbicide resources were stored, tested, or transported through Guam, despite reports that thousands of gallons of Agent Purple were shipped there in 1952 for use in the Korean war.
Furthermore, veterans present at the time have submitted affidavits to the VA stating that they sprayed Agents Orange and Purple on the island and then buried the barrels and other resources in landfills.
Storage Facilities and Transit Sites
It was not only testing that caused exposure to dangerous chemicals for years: materials were also stored in many locations across the country. Other locations were used for a combination of storage and transit for research materials and weaponized defense herbicides.
Gulfport, Mississippi
Gulfport was a major base for the secure storage of Agent Orange and Blue en route to Vietnam. Unfortunately, a hurricane caused the loss of 1400 barrels. The soil testing in surrounding areas showed serious contamination after contact with the displaced agents. Although removal attempts were made, some level of mitigation remains necessary to this day.
Kelly Airforce Base, Texas
When the use of Agent Orange in Vietnam ended, almost 145,000 gallons of the 2,4-D and 2,4,5-T chemicals were kept secure at the San Antonio Kelly Airforce Base in Texas. The Department of Agriculture eventually moved them to be tested and used in bush control programs in 1972. A further 173,000 gallons of Agent Blue remained at the base.
Testing in the late '90s showed that Dioxin exposure was within acceptable limits under Texas law, but the site was testing positive for arsenic contamination.
Johnston Atoll, Pacific Ocean
The South Pacific island saw more than 25,000 drums of Agent Orange pass between the US and Vietnam in April 1972. Drums were stored there until 1977, when they were destroyed at sea.
The Lingering Effects of Agent Orange in the USA
Exposure to Agent Orange at one of the military bases, test centers, or overseas in the Vietnam War has had a long-term impact on the lives of service members and their descendants.
Disability Compensation for Service Members
Some Guam veterans have already succeeded in proving that they were as likely to have come into contact with and been exposed to the dangers of Agent Orange during their service and have received disability compensation. Vietnam veterans who worked on bases in Cambodia, Laos, and Thailand have also claimed against the US military.
If people believe they have health problems due to exposure to dangerous chemical agents, they must provide information and resources to prove it. Benefits are granted on a case-by-case basis.
Research shows that exposure to these dangerous resources may be more far-spread than expected. Many people may be eligible to claim benefits if their contact with the chemicals used, tested, or stored in the mentioned locations during the specified timeframe has led to health complications of any kind.
How Can Ehline Law Help?
Ehline Law is a leader in personal injury and pain and suffering claims. We have the resources, the know-how, and the legal prowess to help veterans and service members seek the benefits they are entitled to if they have been impacted in any way by the military testing of herbicides and other chemicals.
Ehline Law Cares About Veterans
Taking care of the people who take care of this country is something close to the heart of who Ehline Law is and what we do. Lead attorney, Michael Ehline, is a veteran himself- having served honorably in the US Marines, so you know you have access to the best. No other legal team can provide service members with the care and dedication we can. Your rights matter to us, and we are proud to assist in the defense of any veterans.
Contact Us for Legal Assistance and Advice on Agent Orange
Contact the team today for the best legal service and the highest level of customer care from any attorneys in LA. Veterans may be eligible for a free Agent Orange Registry health exam. These individuals have no duty to file a VA disability claim to receive their free exam.
Contact your local VA Environmental Health Coordinator to see about getting an Agent Orange Registry health exam. If you have been affected by Agent Orange or other herbicides and believe you are eligible for benefits, speak out and let us help you seek the justice you deserve from the VA and Department of Defense.