Sep 1, 2020
Elon Musk's Brain Computer Coming Soon?
---
Will Musk Break The Brain Barrier?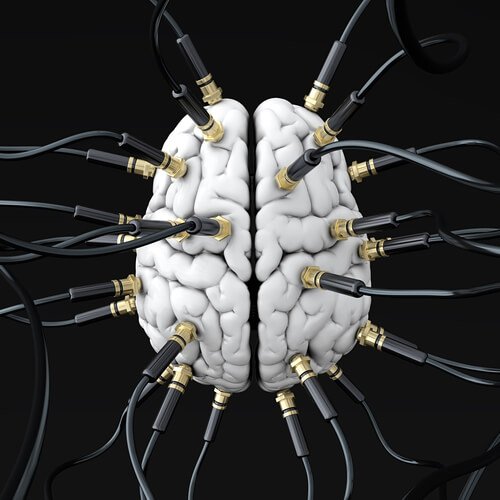 Elon Musk is a fascinating person. And it seems that every month he wants to make himself more interesting to the general public. When he's not working on the Hyperloop or trying to send a car into space, he is usually thinking of something that no one else thinks is possible. This includes the prospect of using a brain implant. This may seem like sci-fi. However, to the renegade inventor he seems to think the opposite.
Perhaps in the next decade or two, we'll have a chip in our brain. And hopefully, such a use would be voluntary and not coerced. Ding, ding, ding! You've hit upon the million-dollar question. And one that is particularly interesting considering the rapid growth of tech, not to mention the expansion of Elon Musk's technological empire. Musk pioneered several significant advances.
These include PayPal, Solar City, Tesla, SpaceX, and much more. And it looks like the South African - American inventor and entrepreneur is not even close to being done. Furthermore, Musk is working with an elite team of researchers and scientists on a variety of different projects, including the ones above. When combined with the prospect of brain changes or surgery, many Americans will look at these projects with a combo of awe and concern.
The question on everyone's minds (so to speak) in which one of these will win in the end? What is impressive about Musk's approach is that so many people are eager to try out such a method even though there is a risk it would likely involve surgery. Furthermore, there are concerns about traditional sci-fi tropes, including possible mind control or errors. Who knows? Still, people are knocking down Musk's door for more info.
These types of articles are those ones I love to write about. I remember reading about major science experiments and advances growing up. I could only imagine that by 2020 there would be severe talk about putting a chip in a person's brain. That's just wild. That is why I decided to write this article to explain a little bit more about the potential complications (and maybe even positive effects) of such tech.
My name is Michael Ehline. I'm a seasoned brain injury attorney based out of Los Angeles, CA. I'm also a retired, disabled veteran of the United States Marine Corps. So you can imagine why this topic is especially interesting to me. When I'm not reading and writing about the most important tech and legal advances in the country, I'm running my boutique law firm. The Ehline Law Firm Personal Injury Attorneys APLC is unlike any other law firm you've ever worked with.
Not only are we astonishingly successful at what we do, but we also offer personalized service. Maybe it's due to my upbringing. I care about each of our clients and offer the attention needed both to win the case and help get you back on your feet. If you'd like to know more about me and my law firm, continue reading the article below.
I also run a legal blog with my research online here. I can also be reached at (213) 596-9642. Or feel free to email me 24 / 7 at losangeles@ehlinelaw.com. I love getting your comments and feedback and am available to chat. Our firm specializes in personal injury and civil rights law and we'd love to work with you or talk with you about your legal options. Reach out, and we'll chat!
Musk's Latest Mind-Boggling Plan?
As we cited above, it appears that Elon Musk's ambitions are endless. After all, this is the same person who wants to be buried on Mars. Perhaps he is just trying to make up for the lost time. The billionaire announced last week an amazing potential prospect: chips in the brains of pigs.
For the four-year-old startup, this demonstration is meant to show that Neuralink's brain-machine interface technology is progressing toward a day when it could be safely put into humans, possibly aiding people with a wide variety of debilitating conditions while also opening the door to a host of wild, sci-fi scenarios. Among them, Musk has said music could be transmitted directly into a person's mind. It's that sort of ambition that could transform Neuralink from an expensive research project into a consumer electronics company that could someday justify the $158 million of capital invested so far, most of it from Musk.
This research is fascinating, and also raises questions about the ethics of doing so in humans. Pigs are naturally smart animals and seem to be a great gateway on your way to testing on apes before doing so on humans. Pigs are regularly ranked as among the top 10 smartest animals. The dollars and cents involved in such an investment seem like they will more than the pay of for Musk-- who has bet correct on every major project he's been involved within the past.
Where Do We Go From Here In Mind Control?
Knowing the way that Elon Musk operates, this is likely not the last time that the inventor pushes the cutting edge of technology. Some people may be concerned about a neural chip. They may see it as the mark of the beast or just too intrusive. Some may also see the abusive practices of companies such as Google and Facebook and not want to put any tech right into their brains.
After all, who can blame them? However, this tech can be used for a variety of purposes. It can be used for security, or to pay bills. Or provide a vital ID before even stepping foot at home. It can also allow for a link with your personal accounts or to see the video through your neural cortex. Call that amazing, or what? I'm not sure if I'll take a chip, but I definitely want to see where Musk and this tech goes next. It will be on everyone's lips before long!
Works Cited:
Practice Area Information
---