Kim Kardashian, one of the most famous reality stars, has come under great outrage and fire after launching her new venture, SKKN by Kim. According to reports, it is the fans that have ended up spotting an uncivilized issue with the name of the new venture.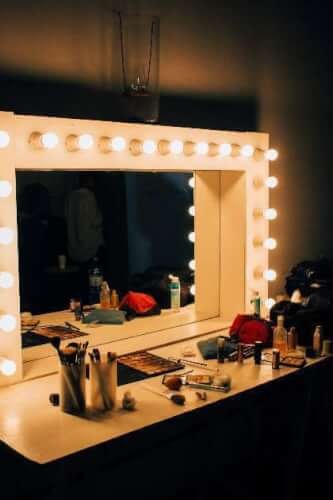 After Confessing She Cheated in High School Before Attending College
One lawsuit and allegation of impropriety after another. Learn about Kim Kardashian and the latest hot water the reality star is in with SKKN by Kim and a trademark application dispute.
Fans Call Out Kim Kardashian
The fans and public are criticizing the new venture launched by Kim Kardashian due to its name, SKKN by Kim. It is being claimed that the name Kardashian chosen for the beauty line brand SKKN by Kim is strikingly similar to the brand name of another celebrity.
Venture Launched by Kim Kardashian
Kim Kardashian is no stranger to controversy. She admitted to cheating in school to get high enough grades to get into Pierce College; all the while, she was studying for the California State Bar First Year Law Student's Exam.
Did I mention she is also being sued in an alleged cryptocurrency scam along with Floyd Mayweather in another small business venture? When things couldn't get worse, Kim Kardashian launched her new venture skincare line products, unveiling "SKKN BY KIM." Kim Kardashian's marketing team announced that in the beginning, the company would be launching nine products in the new skincare line, SKKN, on June 21.
"I created this line so that everyone can feel confident in their skin, and I can't wait to finally be able to share it with you!" – Kim Kardashian
Here is just some of what we have learned about what her "… rejuvenating nine-product skincare ritual" regime contains:
Facial cleanser
Toner
Eye cream
Exfoliant
Hyaluronic acid serum
Vitamin C serum
Face cream
Oil drops
Light oil.
Besides the name, is her skin care product substantially similar to a black woman and Steve Harvey's daughter, Lori Harvey's SKN (S-K-N)?
Lori Harvey's skincare brand uses a five-step regimen similar to the new skincare line SKKN, containing:
Face cleanser
Vitamin C serum
Toner
Eye cream
Niacinamide cream.
Kim Kardashian has been accused of stealing in the past as well. Let's take a look at this case using a legal lens and see if we can make sense of it all. I am Los Angeles personal injury attorney Michael Ehline. Below I will discuss the new potential claims against her and what can be done about them. Let's go.
The announcement about the launch of the new skincare line was made by Kardashian's SKKN by Kim's marketing team on Thursday. While designing the products, her team revealed that Kardashian has kept in mind that every consumer feels safe and comfortable using them.
Public's Reaction after the Launch
Minutes after the announcement of Kim Kardashian's new products, it was bombarded with comments by social media users. These users claimed that the SKKN by Kim brand name chosen by Kim Kardashian was almost identical to another celebrity's brand name skincare line.
It wasn't just a single user but many who claimed that it sounded familiar and could tell it resembled the brand name "Skn by LH." It is the name of the beauty line brand that Lori Harvey launched. Lori Harvey is an American model that launched "Skn by LH" last year.
Right after the brand's announcement, Kim Kardashian's social media accounts were flooded with comments stating the same. She not only received a backlash from the followers of Lori Harvey but her followers as well.
Even the news publishers such as Page Six covered the news and showed how people reacted to Kim Kardashian's recent announcement.
Extremely Harsh Comments
Several users strongly criticized Kim Kardashian for choosing a brand name similar to that of Lori Harvey. Some people made very harsh comments stating how creative Kardashian was when picking her children's words, and she ultimately did copy/paste when it was time to choose her brand name.
Some people even went on to pass racial slurs at the reality star claiming this isn't the first time Kim Kardashian has stolen from a female African-American.
One of the social media users questioned why Kim Kardashian would copy the brand name that Lori Harvey chose for her product line. The same user asked who gave Kardashian such an idea, as it is entirely sick.
Products Enter Beauty Care Shops on June 21
When the official announcement about the launch of the new products was made, it was confirmed that the nine products would make it to the retail stores by June 21. The release of the new products by Kim Kardashian is eight months after the products were launched by Steve Harvey's daughter.
Then comes Kylie Jenner, who runs her skincare line that is extremely popular among its consumers worldwide. The entire collection in Kylie Jenner's product line is worth $870.
Kim Kardashian Promoting her Products
While talking about the products, Kim Kardashian told the media that the ingredients she had used were something she would never miss. These products are necessary for the consumers, and they would prove very useful for them.
She added that she has tried coming up with the best prices for the products. Out of all the products, the one she has tried to add the best quality at the most affordable rate is "vitamin C serum." Kim Kardashian said that all the products she has introduced could be refilled. In any event, Kim will probably be headed to court one more time.
More than one Potential Plaintiff Against Kardashian?
Black Woman and model daughter of Steve Harvey, Lori Harvey's SKN by LH Beauty Brand
Lori Harvey's skincare brand, SKN by LH, has already been called out as African American cultural appropriation by Kim as way too similar to the requested trademark SKKN by Kim if regular people on social media are trying to cancel Kim over cultural appropriation for stealing from a black woman, Lori Harvey.
"Seems like they're stealing from a black woman for the thousandth time." — kay (@makaylamdavis)
So her skincare brand likely has a reasonable likelihood of success, assuming no other claimants. Who the heck is Kim's lawyer? Why would anyone advise her to move forward with this SKKN brand product? She may have a substantial legal malpractice case against any lawyer who counseled her to go through with this startup.
Harvey could undoubtedly argue that Kardashian has created a substantially similar and confusing name to siphon off her client base of makeup consumers of many skin types. Trademark and copyright infringement cases are expensive to litigate, but Harvey will need the best lawyers in Los Angeles to win a decisive victory to protect her namesake skincare line.
Cydnie Lunsford (not Cyndie Lunsford) and SKKN+
But wait, there's more; a Brooklyn, New York-based skincare services company started by esthetician Cydnie Lunsford established SKKN+ back in 2018 and also filed for her trademark in 2021. (Her name is spelled C-Y-D-N-I-E, not Cyndie Lunsford.) Public documents about her skincare brand name and self-care regimen proved this. Since Kim went forward, Lunsford issued a cease and desist letter to Kardashian, alleging that she was attempting to co-opt her name, used many years before Kim filed her applications or began the trademark application process.
So it looks like this launch announcement could be the nexus of a massive lawsuit, with many defendants, plaintiffs, and jurisdictional issues presented for our audience. We will follow the cease and desist letter outcome and inform you about any unfair business practices, skin care ritual ripoffs, or consumer fraud arising from the facts of this current celebrity beauty line self-care regimen case.
Learn More About Copyright and Trademark Infringement from a Top Notch Lawyer
Did Kim Kardashian or another reality star steal your trademark or create a skincare line name similar to yours, stealing your sweat equity in the process? Did you also file a trademark application and issue a cease and desist? Get a free consultation from a Los Angeles personal injury attorney to learn about recovering an award of maximum compensation and forming an attorney-client relationship with Ehline Law Firm.
Call us today at (213) 596-9642, or use our online contact form for verification purposes only and a prompt return phone call today.
Citations: