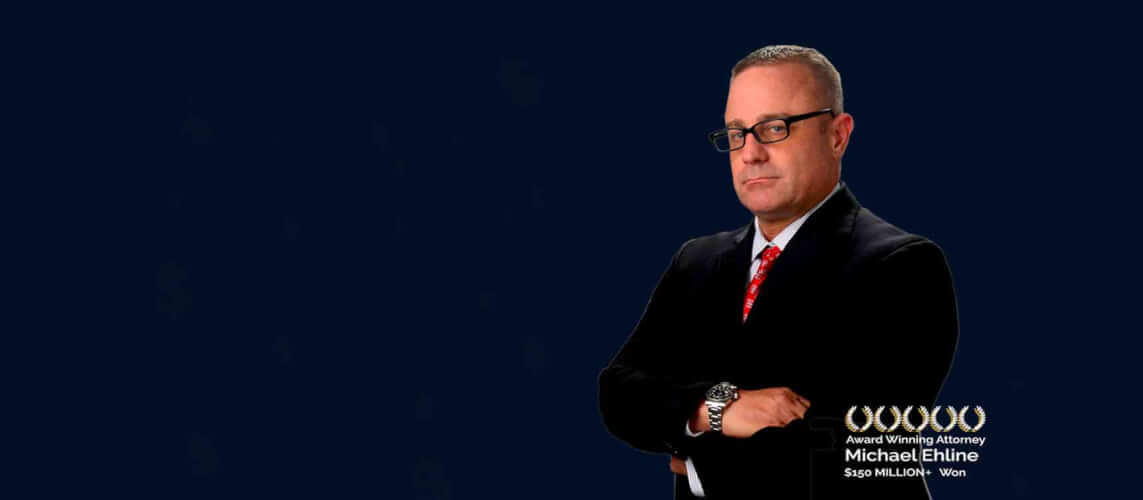 Any car accident poses certain risks to the driver or passenger's health and well-being. Each accident impacts the injured person differently, from drunk driving to distracted driving, intersection accidents, and more.
Some accidents can lead to minor injuries like bruises or bumps, while other more severe car accidents can have life-changing consequences or lead to death. The California Vehicle Code is a set of instructions aimed at helping drivers act responsibly while driving their vehicles.
It covers vehicle registration, driver's license requirements, traffic lights, signs, and more. Drivers must follow the Vehicle Code while acting responsibly to help reduce traffic collisions on the road.
Failure to follow the Vehicle Code is an act of negligence that has different consequences depending on the damage done. When a suspect flees the scene of a serious injury matter on the road or highways, attorneys and insurance companies must face and prove many things.
Sometimes factors like failing to maintain uninsured or underinsured motorist insurance can lead to bankruptcy. Below, our Los Angeles car accident lawyer, Michael Ehline, will explain everything you must know when you are hit by a DUI driver or someone guilty of other offenses fleeing a car crash to avoid punishment.
If you got injured in a severe car accident that was not your fault, contact Ehline Law and our Los Angeles Car accident attorneys today for a quick case evaluation.
What Are the Most Dangerous Types of Car Accidents
The number one most dangerous accident caused in CA causing serious injury or death is the hit and run. Different accidents have various repercussions on the car accident victim's body and the financial compensation they end up getting.
Next, our lawyers will address some of the most dangerous types of and top causes of car accidents that have led to minor injury or serious injuries to an organ or body part, including the death of a motorist at the highway accident scene (DOA).
Side Collisions
These are often intersection accidents and are one of the most dangerous since one car hits the other on its side. Seatbelts do little in side-impact or T-bone collisions. The sides of the vehicle are not secure as doors can easily get damaged, while there are also often no airbags to protect drivers and cushion the impact.
These can happen when the driver in the motor vehicle misinterprets the traffic signal and tries speeding through an intersection or other property. An accident like this will impede traffic, including large semi-trucks delivering goods. The entire economy suffers, including our supply chain, when a negligent party causes an accident.
Head-on Crashes
Considered the most devastating and often fatal car accident, negligence is the leading cause of this type of crash. This happens when two vehicles in the opposite direction come into contact, resulting in a devastating impact due to the speeds.
A motor vehicle traveling at 50 miles per hour crashes into a car coming towards the car at 50 miles per hour. The impact is comparable to an almost 100 miles per hour car crash.
Vehicle Rollover
There are different reasons for a vehicle to roll over. A driver trying to avoid an accident turns the vehicle too hard, or a car hits you from the side with enough force to tip the vehicle over. Whatever the reason, vehicle rollover is often dangerous as sometimes seatbelts are not sturdy enough in such situations causing more damage to the passenger inside the car.
Multi-vehicle Pileups
A vehicle was involved in an accident with more than two cars in a pileup. These don't happen too often, but when they do, passengers and drivers can have serious injuries as a vehicle gets hit multiple times, causing multiple force impacts.
Hit and Run
Hit and run is one of those motor vehicle fatalities with a higher chance of death. This is because, in a car accident, the at-fault person can call the relevant emergency services if the injured person requests transportation to the hospital (call up emergency services).
Under the California Vehicle Code, a vehicle occupant must render a person in an accident reasonable assistance and "… upon being requested, exhibit his or her driver's license, if available, or, in the case of an injured occupant, any other available identification, to the person struck or to the driver or occupants of any vehicle collided with, and to any traffic or police officer at the scene of the accident."
In a car accident occurring in a hit-and-run case, there may not be someone to call for help if the victim is severely hurt in their vehicle. According to the latest car accident statistics, the United States sees more than 2,000 cases of hit-and-run accidents causing severe traffic fatalities annually. Many accidents result in expensive medical or surgical treatment.
Penalties for Hit and Run
The main reason these criminals flee the accident scene is that they wish to avoid imprisonment for illegal intoxicated driving as reckless motorists. While all other accidents have financial consequences, with insurance companies getting involved, local law enforcement authorities get involved with a felony or misdemeanor hit and run.
A hit-and-run in the United States is a serious crime, as according to the law, even negligent parties must provide a driver's license or other valid identification. Additionally, reasonable accident assistance to the injured party must be rendered under the circumstances thereof. At-fault parties must inform either the police department or California Highway Patrol if there is property damage or bodily injury in most vehicle accident cases.
A peace officer can make a valid arrest and transport the defendant to the police department's local headquarters if a defendant willfully failed to stop in a natural or logical manner to provide reasonable assistance.
Failure to stop and help will result in a misdemeanor charge against the individual, which can have the following consequences:
Up to $10,000 in fines
Up to one year in county jail or prison.
Reckless driving over the speed limit like this with an accident resulting in serious injuries or vehicular manslaughter can result in license suspension, fines, and serious jail time. Defendant's vehicle can be impounded where the damaged property incurs storage fees at the local police tow yard headquarters.
Consequences are more severe for those charged with a felony, with fines of up to $10,000 and up to 3 years in state prison. Whenever an accident occurs, the guilty must give their driver's license information to the car accident victim as it can aid them if matters head to court.
They should also call a traffic or police officer to the scene where their vehicle collided with another, and law enforcement officers will make a report of where the collision occurred. Under the California Vehicle Code, reasonable assistance includes transporting victims to the emergency room. The consequences to the victim or other involved parties in a felony hit and run and result in permanent impairment and death at high speeds, even strapped in wearing seatbelts.
Schedule a Free Consultation With a Hit and Run Accident Law Firm Today
Our injury law firm can give written notice to all at-fault parties, go after the convicted driver and make their insurance company pay you lost wages, pain, and suffering, including property damage, medical bills, conviction or not!
If you or a family member was injured in an auto accident that was not your fault, contact us at (213) 596-9642 and get a free consultation with our personal injury attorney on your case.