What Is the Number One Cause of Motorcycle Accidents for Motorcycle Riders?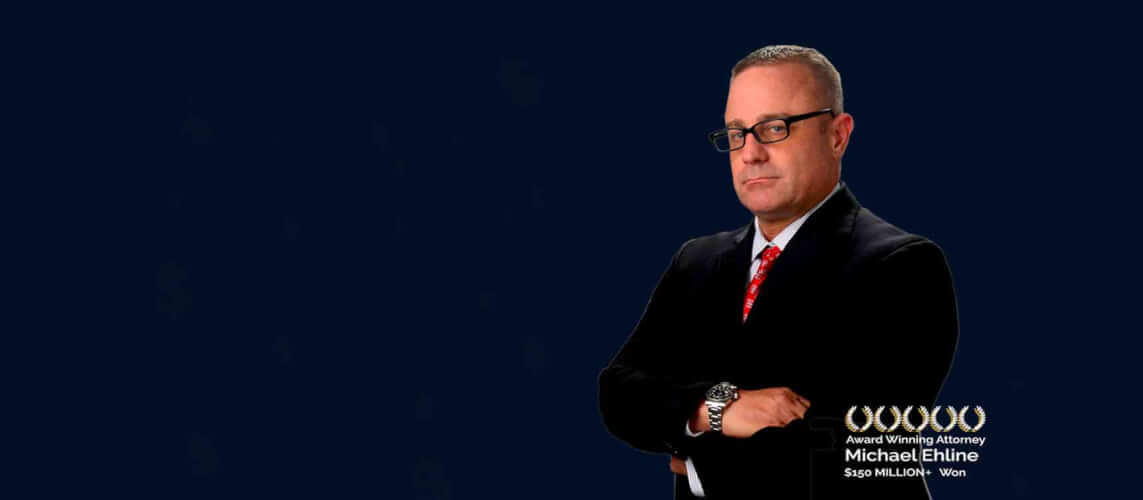 The number one cause of motorcycle wrecks is a negligent car and semi-truck drivers. Motorcycle accidents happen for various reasons, and sometimes, they are unavoidable, such as unexpected bad weather dropping a bike. Overall, motorcycle riders may head out on a sunny afternoon drive and become a victim of a crash because someone was driving while distracted and weren't paying attention to the road, causing motorcycle accidents and related road injuries.
Vehicle drivers often forget that there's no motorcycle lane and don't pay attention or look out for motorcycle riders in their blind spots. A passenger car has more to it than a motorcycle. But if passenger drivers and others don't focus on the road ahead, they may end up coming into your lane and doing serious damage.
Still, despite the hazards, motorcycling remains a popular mode of transportation in sunny California for many more understandable reasons. California has a warm climate, elevations, views, expensive gas, bumper-to-bumper traffic, and other conditions making motorcycling an intelligent choice. We have more registered motorcycles on U.S. roads than at any point previously. It makes sense we'd have motorcycle accidents here.
Regrettably, more motorcycle accidents are rising along with catastrophic injuries and deaths. Were you aware that there are far more fatalities from motorcycling collisions than car-on-car accidents? Below, our world-famous lead counsel discusses some of the common causes of motorcycle accidents to help riders reduce their level of risk for motorcycle accidents. Ehline Law Firm has vast experience handling open road incidents and litigating injury lawsuits. Irrespective of cultural or police bias against many riders, our charismatic team feels that anyone who has been the victim of a motorcycle accident deserves full and fair financial compensation.
Our dedicated team remains committed to keeping California roads, freeways, HOV lanes, and highways safer for all motorcyclists. Our superb lawyers also volunteer time to educate the public about motorcycle accident causes and avoidance of motorcycle accidents.
In the long run, it's crucial to understand why wrecks occur and the consequences. If you've been hurt in a motorcycle accident, it's time to call Ehline Law firm at (213) 596-9642. We offer free case evaluations of all new motorcycle accidents!
1. Speeding Is Number One For Motorcycle Accidents!
As with cars, speeding is one of the most common causes of motorcycle accidents. Overall, the National Highway Traffic Safety Administration (NHTSA) reported about 33% of riders having fatal accidents were speeding, and this is 19% for traditional cars, 15% for light trucks, and 7% for large trucks.
Because there's less surrounding protective structure and safety features for motorcycle riders, motorcycle accidents that do happen are often worse for motorcyclists and can include head-on collisions with severe damage to the person's body.
Fatal crashes while on a motorcycle is about four times more likely to happen than in a car. Motorcycles cost less and are flexible, so they can get to high speeds much faster. Such characteristics are appealing to motorcyclists, but they make it harder to operate, too. The faster you drive, the harder it is to account for any changes or sudden stops ahead of you leading to motorcycle accidents and severe injuries.
That's why it's crucial to go the speed limit on the road. Otherwise, you might suffer severe injuries. In a sense, speeding is the leading cause of motorcycle deaths throughout the nation, with about 5,000 to 6,000 each year.
Intoxication
Cannabis and alcohol use is deadly for road users. The NHTSA claims that about 43% of all motorcycle accidents involve alcohol. That amount might be significantly lower because of recent efforts, but it's still too high to appreciably reduce motorcycle accidents. Motorcycles take more focus and skill to operate than a traditional motor vehicle. This means you must balance the bike carefully while riding, lean into the turns, wear appropriate equipment, and much more.
Motorcycle drivers who operate such machines while drunk is more likely to get into accidents. Alcohol slows the reaction time. About 80% of all reported motorcycle crashes result in death or injury. The fatality rate statistics alone spell out a dangerous warning to riders. Overall, there's no head protection for motorcyclists, especially if they go airborne. Then, you've got people not wearing helmets, which raises the risk for motorcycle accidents even more. It's best not to have a blood alcohol concentration level over 0.08, but it's better to avoid alcohol use while driving at all times so that you remain on high alert and have quicker reaction times against the other causes of motorcycle accidents.
If you have been sucked into a motorcycle accident that was caused by an inattentive cannabis user or clumsy drunk driver, Ehline Law can help you recover money damages compensation, and possibly a punitive damages award. A combination of damages can operate to pay for lost earnings, medical bills, pain and suffering, damaged property, etc. Punitive damages operate as a punitive measure to penalize the drunk driver and to discourage future unsavory driving habits as main causes of motorcycle accidents.
Lane Splitting Motorcycle Accidents
Other common causes of motorcycle accidents include lane splitting. This is sometimes called weaving, and it's where the bike driver moves through tight spaces in traffic, such as during traffic jams. The temptation here is to drive between the two lanes and avoid all the traffic. While it's illegal in some states, that's not the case for California where lane splitting is legal.
The riding accident attorneys at Ehline Law have the credentials to deal with injury claims involving motorcycle lane splitting. True, passenger vehicles take up more space, it's still unsafe for smaller motorcycles to go between them. People might open their car doors, and other drivers may try to prevent the motorcyclist from getting through because they're stuck in a jam. Overall, lane splitting has caused countless motorcycle accidents because bike drivers tend to go at high speed and have no room for error. This means riders injured in an accident splitting lanes are in a legally stronger position for recovering maximum damages.
Lane Changes
As drivers change lanes, they might not see a motorcycle because it fits easily into a blind spot. If car drivers don't constantly check the blind spots, a collision is possible. However, some people go in the wrong lane as a prank, which is called reckless driving. Improper lane changes are one of the main causes of motorcycle accidents in California. Regardless of the cause of the motorcycle accident, head-on collisions common causes of motorcycle accidents and are usually deadly. We think the at-fault car drivers must be held accountable for causing motorcycle accidents.
Poor Training Motorcycle Accidents
Overall, the NHTSA estimates that about one in three motorbike drivers doesn't have the proper license. As a motorcycle rider, it's up to you to ensure that you get the training you need through state licensing programs. Inexperienced drivers are more likely to get into a motorcycle accident because they don't have more skill for the road.
California requires riders to take rider training courses before getting their license so they can be familiar with the common causes of motorcycle accidents. Even if you've done it in the past, it might be wise to take the classes again to help motorcycle riders avoid a motorcycle crash.
Left Turns
It's common for vehicle drivers and motorcycle riders to make mistakes during left-hand turns. Most of the time, the other motorists are confused about who has the right of way. With that, you may be moving into oncoming traffic, making left-turn accidents one of the common causes of motorcycle accidents.
While you might constantly scan the road ahead at great distances before making a left turn, sometimes you don't know what actions other vehicle operators will take. Most of the time, a car driver that strikes a motorcyclist will be found liable for causing the crash. Ehline Law Firm has a tried and true track record at triumphantly seeking out compensation for motorcyclists hurt in left-turn accidents by car drivers. We can help you too.
Poor Road Conditions
Sometimes, there are dangerous road conditions to worry about because they could cause a motorcycle accident. Bikes are lighter than the other vehicles, so throwing them out of traction doesn't take a lot. Causes connected to such road hazards include loose gravel, slippery surfaces, uneven pavement, and large potholes.
Sometimes there's no way for riders to honestly know about dangerous or unsafe road conditions ahead until it's too late to slow down. If someone was hurt in a motorcycle collision from dangerous road conditions, you might be able to claim damages from a private or public agency. Suppose a road construction contractor failed to clean up all the road debris, and someone slid out and crashed into you. In that case, you might be able to bring a government claim against the city, county, or state agencies charged with the responsibility to maintain the roads to avoid these types of accidents.
Faulty Equipment Might Cause a Motorcycle Accident
Some motorcycle accidents happen when your bike doesn't perform as it should. The manufacturer must follow strict rules when creating and putting together motorcycles. If a part fails and shouldn't, the manufacturer might be liable.
Though motorcycles haves risks associated with them, manufacturers shouldn't make things worse by producing faulty parts.
Here are the common components that fail:
Tires
Defective tires could be the most common cause of accidents in this case. If a tire explodes on the road, it could cause a crash almost every time. Most people can't control the two-wheeled vehicle with a single working tire.
Brakes
As with passenger vehicles, brake problems can cause motorcycle crashes easily. As a motorcyclist, you probably decelerate and accelerate often. The tires and brakes determine how much control you have.
Fuel Systems
If there's a problem with a motorcycle's fuel system, motorcycle riders could get burned. Sometimes, the bike doesn't work properly while in motion, causing the operator to lose control leading up to the motorcycle accident.
Potential defective parts can include the design, helmets that don't properly protect the head, and others. Motorcycle accidents caused by faulty fuel systems are often hard to prove, and a personal injury lawyer is crucial for this motorcycle accident situation.
Weather
Overall, the weather is another of many causes of motorcycle accidents. However, almost 97 percent of fatalities for motorcyclists occurred in clear weather for the 2017 year.
No one is responsible for the weather because it can come at you fast. However, it's often up to the motorcyclists to check for dangers inherent to them riding. For example, you shouldn't go out in a severe thunderstorm, and you can watch local weather stations to get that information quickly.
Now that you know about the most common causes of motorcycle rider accidents in Los Angeles, you can take measures to safeguard your rights. Besides following motorcycle safety regulations, like wearing a DOT-approved helmet, staying alert at intersections, not speeding, looking for drivers negotiating left-hand turns, and paying attention while legally lane splitting, you can get the right lawyer.
The number one cause of motorcycle accidents has to be speed-related. Motorcycles can get going pretty fast, and the driver might not control the bike because of the two wheels. Cars and motorcycles are very different. While motorcycle riders are at risk of serious consequences each time they ride, it's not always their fault. You could suffer severe or fatal injuries from head-on collisions, where someone else was to blame.
Consult with an Attorney After Motorcycle Crashes
If you were injured in a motorcycle accident, you're upset, scared, and unsure of your life now. The other driver made a mistake, and the motorcyclist often suffered much more. When predictable drivers collide with motorcyclists in slow or fast traffic, Ehline Law Firm has a proven track record of helping with these matters.
Our legal team will offer aggressive representation, focused on holding irresponsible, careless, and reckless motorists accountable for motorcycle collisions. Please call (213) 596-9642 for a free consultation or use our website contact form.