A nurse identified as Rebecca LeAn Smith, 39, pleaded no contest on Thursday in providing substandard care to a 77-year-old Placerville nursing home woman. The allegations are simply shocking. This case is reverberating across the state.
---
The Plea Was Felony Elder Abuse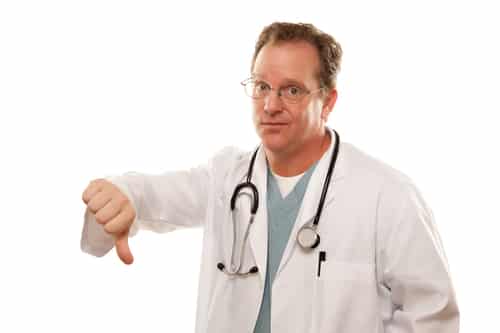 Many know that elder abuse is a crime. But it is also a civil wrong that a victim or their family can sue upon. Smith pleaded no contest to felony elder abuse and agreed to help prosecutors in a criminal case against her former supervisor.
We, elder abuse attorneys, know that any findings are res judicata or decided as the law of the case in a future civil action, so this is a real blow to the insured parties. The facts show that they either knew of or should have been aware of the abuse.
Smith returned from her Louisiana home to El Dorado County to enter the negotiated plea with California's attorney general for her role in 2008 leading to the death of Johnnie Esco of Cameron Park. According to documents, Esco's husband and family visited her daily.
Over 13 days, her health rapidly deteriorated at the El Dorado Care Center in Placerville.
Esco died at Marshall Medical Center on March 7, 2008.
Her family settled a civil lawsuit with the former owner of the nursing home, Horizon West Healthcare, Inc. of Rocklin.
So, in this case, if there were a general release, that would mean that all parties in a civil action would be dismissed from any future claims by the survivors.
---
The California Attorney General Threw the Book At Palmer and Smith
The California attorney general took legal steps four years after Esco's death to charge Smith and the former director of nursing Donna Darlene Palmer, 58, with felony elder abuse. The charges included the special allegation of "inflicting great bodily injury." In cases of victims over 70, this adds five years to a prison sentence.
The preliminary hearing for the nurses is scheduled for Thursday in El Dorado Superior Court, where Smith's attorney agreed to a deal. The judge granted a postponement in the case. Smith said in a statement after the hearing that she had responsibility.
She admitted that she has to own up to her responsibility. She said some things were missed,d and some could have been done better. Smith is the mother of five, and that "heart aches." She will return to Louisiana until she is sentenced in January.
---
Attorney For Palmer Says No Discovery Evinced any Crimes.
Attorney Patrick K. Hanly of Sacramento, Palmer's lawyer, said he was surprised by Smith's plea, and there was no evidence from the discovery that she committed a crime. Hanly said his client is preparing to go to trial. The plea agreement is a positive step, Deputy Attorney General Steven Muni said, who is prosecuting the case.
Don Esco, who died October 8, worked closely with Muni for months after the death of Jonnie Esco, his wife of almost 61 years. He died at the age of 82 after undergoing surgery to relieve chronic back pain. Don Esco is a retired Air Force veteran.
He pressed for justice in criminal court for the death of his wife. Due to his declining health, he was permitted to testify before the tribunal in August. He said in a statement that he was "living on borrowed time" and was concerned he would not see the conclusion of the criminal case.
Defendant Smith Is A Working Mother
According to Muni, the plea agreement by Smith is to Don Esco's wishes. He regarded Smith as a working mother attempting to make ends meet for her children. Muni said Esco felt "considerable compassion" for Smith.
Esco's assessment of Horizon West management and Donna Palmer's was entirely different. Don blamed them for his wife's death. In 2010 he settled for approximately $3 million in a civil suit. He accused the company of understaffing the facility to maximize profits. In 2011 Horizon West Healthcare Inc. sold 27 of its nursing homes. That sale included El Dorado Care Center, which went to a San Marcos-based chain. They then changed the name of the Placerville facility.
---
The Decedent Had Dementia
Johnnie Esco had dementia, and the state's criminal case contends that both nurses failed to provide proper care or sufficiently supervise staff members caring for Esco, who was sent to the facility in 2008 to recuperate after being hospitalized for pneumonia.
Johnnie Esco died approximately 17 hours after transportation to the hospital after developing a severe fecal impaction at the nursing home. The hospital staff documented injuries Don Esco found two days before his wife was admitted.
And this included bruising along Jonnie's chin, jawline, chest, and wrist. There was also a wound on her right pinkie finger.
270 Days in Jail
Smith is pleading no contest, which is the same as a guilty plea and has agreed to 270 days in jail. This is a suspended sentence in trade for her full cooperation. The particular allegation was dismissed against Smith, who at the time was a licensed vocational nurse.
According to court documents, Smith agreed to testify against Palmer if called. The plea agreement includes Smith performing 200-300 hours of community service. She must comply with any decision of the California vocational nursing licensing board.
Smith said that she has not worked in nursing since mid-2010 due to burnout and has focused on raising her children.
Months ago, Smith agreed not to perform official nursing duties pending the criminal case's outcome.
Palmer received approval to continue working but not to provide hands-on patient care operating as a consulting nurse for a group of nursing homes.
---
The Nurse Blames High Patient Caseload?
It looks like the nurses in some homes become cynical and hardened. During  Johnnie Esco's stay nursing home, Palmer was a registered nurse and director of nursing at the El Dorado Care Center.
Thursday, a crying Smith said that she accepts responsibility. However, she said she had a 'high patient caseload." She told us that she and the other nurses felt overwhelmed. Ehline  Law Firm mourns the loss of the survivors. We also warn the public against these homes on his portal website.