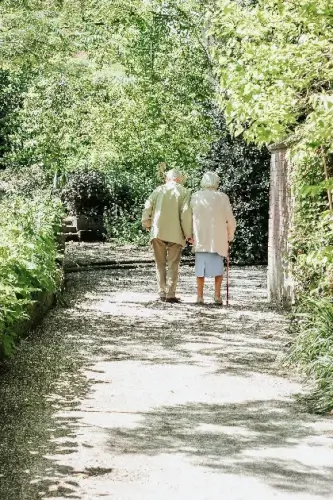 Case Study – How Elders Are Hit With Wrongful Death
Ultimate Guide to Understanding Kidneys and Elder Care Deaths
Nursing home patients depend on those around them to provide excellent care for their general needs, significantly when they may suffer from conditions such as high blood pressure or kidney diseases such as end-stage renal disease. Below is a recap of a wrongful death matter where a nursing home resident with end-stage kidney disease passed away.
The Chronic Kidney Disease Case Overview
Techler Paul was a personal representative of the deceased Marie Paul and brought the case against FL-Brownard Nursing, LLC. The case falls under the nursing home abuse, wrongful death, and medical malpractice areas.
A cardiac event occurred, leading to Mrs. Paul's untimely death. The plaintiff was represented by Gary A. Friedman, while the defense attorneys consisted of Marc P. Ganz, Karen M. Rich, George M. Vinci Jr., and Hemagini J. Mehta.
The case outcome was arbitration with an award of $3,015,000.00. However, the actual award amounted to $1,055,250.00
I am a Los Angeles nursing abuse lawyer, Michael Ehline. I have over 15 years of experience as an award-winning personal injury lawyer. Below I will go over the latest win for elders in California nursing home abuse. This case involves a decedent, Marie Paul, who died, and her surviving husband, who sued a nursing care provider and won.
Marie Paul: Impaired Kidney Function and Hyperkalemia
Marie Paul, a 65-year-old woman, suffering from chronic renal failure, moved into the Deerfield Beach Health and Rehabilitation Center. She went in on June 6, 2014, and her chronic kidney failure condition required regular dialysis treatment. It's unclear if this was peritoneal dialysis.
Lab results indicated hyperkalemia, a condition often synonymous with chronic kidney failure, which is identified by elevated potassium levels. Hemangi Megta, Paul's attending doctor, was aware of the readings.
For reference, normal adult potassium levels hover around 3.5 – 5.0 mmol/L, while patients with hyperkalemia (and often kidney failure) have levels exceeding 5.5 mmol/L. Immediate treatment tends to be required when the levels reach beyond 6.5 mmol/L, as heart problems may occur.
A Fateful Heart Attack
A day after the lab results, Marie had one of her typical dialysis treatments for her chronic kidney disease. The center arranged a special ambulance transport, which Paul's condition necessitated. A licensed practical nurse at the facility canceled the vehicle on the morning of her June 10 appointment, meaning Maria had no treatment that day.
Around midnight on Jue 11, Marie showed signs of confusion and restlessness. After a failed attempt at oxygen administration, she went into cardiac arrest at about 1 AM.
She was pronounced dead at around 2 AM after being sent to a hospital nearby. The hospital did lab tests, which revealed her potassium levels reached 7.4 mmol/L. The determination was made that she died because her untreated hyperkalemia sparked a myocardial infarction.
The Damages Sought
The hospitalists were dismissed as defendants, meaning the case was against FL-Broward Nursing. Damages were sought by Techler Paul, Marie's surviving husband, for emotional pain and suffering, loss of companionship, and funeral expenses.
As a skilled nursing facility, FL-Broward Nursing Home should be qualified to treat patients of this nature. Mr. Paul alleged that the defendant's actions caused his wife's wrongful death and indicated medical malpractice.
Failure to Treat and the Defense's Retort
Mr. Paul's lawyer contended the following:
FL-Broward and Mehta knew Marie didn't have her June 10 appointment though it was required.
Dr. Mehta knew about Marie's elevated potassium levels on the afternoon of June 10 and failed to order medication and emergency dialysis treatment to lower them.
The order for dialysis on the next day (instead of the same day) demonstrated care failure.
Mehta received standing orders to ensure oxygen was administered if Marie's oxygen saturation fell below 90%. In the early evening of June 10, Marie had oxygen saturation below 90%, accompanied by shortness of breath.
The nurse's transport cancellation demonstrated negligence, and Fl-Broward Nursing and its staff were concerned.
The cancellation compromised Marie's likelihood of getting the dialysis she needed that day.
The staff at the nursing home was negligent in not calling Dr. Mehta, as Marie's condition worsened around midnight on June 11.
FL-Broward Nursing denied standard of care departure and negligence. When our firm retains experts, we typically look for the middle of care opinions. If the nursing home fell below the standard of care, the paid experts tell the jury. But the nursing home also has its expert. They will say all is fine. Ultimately, the jury, and to a lesser degree, the judge, decides whether the testimony has merit.
The Results
The judge, who served as the arbitrator, awarded $3,015,000.00 in compensatory damages to Mr. Paul. $15,000 of this figure was for the funeral burial expense, with Paul being awarded the rest for pain and suffering, as well as loss of companionship, and wrongful death.
Dr. Hemangini Mehta was determined to be 65% liable for Mrs. Paul's death. Note that Mehta was a Fabre defendant. Florida allows defendants to argue that liability should be directed at third parties not named as defendants. These are called Fabre defendants, which Mehta would be, having been dismissed earlier. Here, there was an arbitration clause that forced the plaintiff to arbitrate. Here, the plaintiff scored a victory, which is rare, as many retired judges who arbitrate don't want to rock the boat.
What Is Key to Remember?
Kidney failure is already a mark of limited life expectancy, especially for elderly patients. Many kidney disease variations can become chronic and problematic, including urinary tract infections, kidney stones, etc.
Many skilled nursing facilities pay special attention to these conditions because they are delicate. Chronic kidney failure can take a life, which means the most straightforward actions, such as the cancellation of transport, can have severe implications.
Dialysis centers are critical, especially since these patients often can't get a kidney transplant for a more permanent solution to their kidney failure.
There's a standard of care to be observed for the sake of these nursing home residents, and it must be carried out. Building a case such as this requires convincing the arbitrator or judge that negligence played a part.
Plaintiff attorneys also fight hard against motions to dismiss doctors. The Fabre strategy, in this case, for example, heavily reduced the defendant's entitlement.
A High-level Look at Kidney Failure in the Elderly
While kidney disease or kidney failure doesn't mean the end of life, it must be managed effectively, an expectation of the many skilled nursing facilities.
It's possible to recover from kidney failure to an extent for those in good health. However, hospice kidney disease patients and those with end-stage renal disease are unlikely to live very long.
Renal failure stops the body from cleansing blood properly, which means toxins can build up internally. A skilled nursing facility will typically help patients get access to dialysis, which is a process that filters waste from the blood.
Skilled Nursing Facilities and Service Expectations
People often turn to a skilled nursing facility for support when their loved ones have kidney disease. The expectation is that an appropriate standard of care will be maintained to ensure that all that can be done is done to preserve the lives of those with kidney failure for as long as possible.
Skilled nursing facilities typically meet this requirement, but there are unfortunate cases like the one covered above. Ehline Law Firm is constantly culling the news to point out real-life examples of elder law cases, so you can better understand how these cases unfold. Enjoy!
Call Ehline Law for Assistance with All Your Injury Matters
Ehline Law Firm boasts a professional team that tackles personal injury matters with expertise, proven strategies, and client compassion. Schedule a free consultation today at (833) LETS-SUE with a competent elder abuse attorney who can help you get through the uncertainty.