Here is another question that many people undergoing the pain and suffering of a horrific vehicle collision will ask lawyers and the insurance company. The question is, "How much is the average settlement for getting hit by a car to a pedestrian?".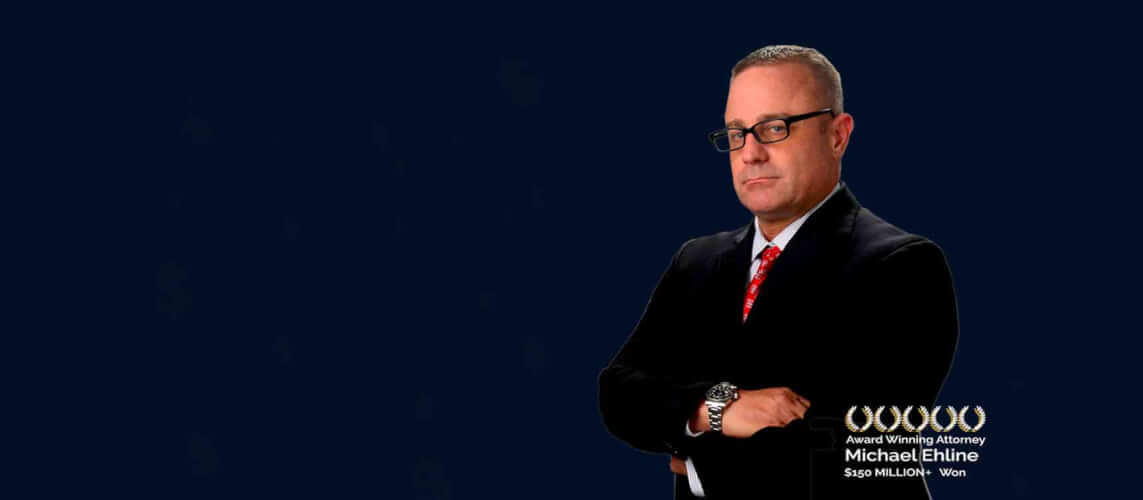 Tired of deplorable insurance adjusters?
Receive a Free Consultation Today!
No wild guessing can determine the amount of settlement a pedestrian can receive from the insurance company after a car accident. Pedestrians will suffer far greater bodily injuries and experience wrongful death at a greater rate than your typical automobile driver or occupant.
Is Your Insurance Company Playing Games After an Accident Where a Pedestrian Was Hit by a Car?
A personal injury claim filed by a personal injury lawyer with the insurance company depends upon many factors, including:
The severity of the accident
Who is at fault?
The general settlement sum remains in the parameters of $15,000 to $75,000 for minor injuries like broken bones or cracks. Depending on the severity of the injuries and the expertise of a personal injury lawyer, the settlements can go into the hundreds of thousands and possibly millions paid by the insurance company.
Brain injury cases result in a few million dollars in compensation. Other factors that affect the settlements are whether the pedestrian settles outside court or the amount of insurance the negligent driver has.
In some cases, the negligent driver may not even have insurance, which can negatively affect your case and compensation. Let's look at some pedestrian injury cases to give you an idea of the average settlement amount paid by an insurance company for a pedestrian hit by a car.
Pedestrian Accident – Serious Injuries or Brain Trauma Settlement
A 24-year-old female pedestrian was hit by a company car driven by a regional sales representative of a large pharmaceutical company. The motorist/driver, in that case, claimed she was driving around 25 mph to 30 mph. Investigators found she was crossing into the 50 mph mark on her car during the pedestrian accident.
The car accident caused severe pedestrian injuries. The victim was hit by a car, in that case, required immediate medical treatment. The victim suffered serious brain trauma, unable to testify, requiring help from three medical doctors to testify on her behalf.
The company and insurance companies had to pay the victim $13.5 million for this personal injury case. Fatal pedestrian accidents result in huge compensation if there are additional damages besides medical expenses.
That case award included other non-economic damages. Failing to retain the right lawyer to pursue the driver will result in many lost opportunities to receive a fair amount of money for the victim hit by a car.
Pedestrian Accidents Involving Dependents
A mother of four got hit by a car driven by a drunk driver early in the morning while on her morning walk, resulting in instant death near an intersection. A police report in that car accident case stated the drunk driver left the dismembered mother alone in pain and suffering without stopping to help.
This suggested it was a hit-and-run accident. After authorities started investigations, they found the drunk driver at his home a couple of miles from where the incident occurred.
Surprisingly, the drunk driver was a young 19-year-old boy who did not even own the car and had borrowed it. Further investigations suggested that the owner knew the young driver was drunk. The issue here is that the liable party allowed the defendant to drive his car, resulting in grotesque pedestrian accident injuries.
One of the sons of the dead pedestrian filed a personal injury lawsuit. Under wrongful death, each child received $527,000, making a total of $2.1 million in a pedestrian accident settlement. Do you need a pedestrian accident lawyer? We'll conduct a confidential liability investigation for any fatal pedestrian accidents in your family.
We can try calculating the decedent's degree of fault under California's pure comparative negligence rules and estimate how much pedestrians could recover based on pedestrian accident case modeling. Limitations exist, as do other factors to consider with pedestrian injuries on sidewalks near public roadways.
Who is to blame for losses, pain and suffering won't always be immediately apparent. Defendants could include local government, a health care worker, multiple speeding motorists, or even a doctor. Examples include blunt force spinal cord injuries to pedestrians made worse after an accident at the hospital, increasing losses suffered.
You must consult and speak with legal counsel to determine your standing as a personal injury plaintiff to get a complete picture of your legal matter and the pedestrian accident claims process.
Settlement and Medical Bills Payment
In one example, a driver was unaware of a crosswalk and conjoined sidewalk while observing the oncoming traffic while navigating a left turn.
In doing so, the negligent driver happened to strike a pedestrian, resulting in lacerations, spinal cord injuries, and traumatic brain injury.
The court stated that the legally responsible driver had broken their duty of care by failing to observe all sides before making that left turn. The other driver's negligence made them liable to pay for the pedestrian injuries. Here, gross negligence meant the injured pedestrian received an award of $255,000 in settlement proceeds.
The driver had to pay the medical expenses too. Since there was no trial, the at-fault party didn't risk facing a punitive damages award, which is rare in traffic accidents. All in all, this was a fair settlement.
Seek a Free Consultation with Our Personal Injury Attorneys
How much money prospective clients will get when they seek compensation is directly related to how good your lawyer is. Our Los Angeles personal injury attorney will help evaluate your case. Our best pedestrian accident lawyer will determine your financial compensation claims and pursue compensation for your catastrophic injuries.
Next, we'll pursue legal action against any at-fault person to get wounded pedestrians the maximum settlement from the negligent driver's insurance company. We understand that a personal injury lawsuit and related injuries can affect your life and burden your family financially.
Our pedestrian injury lawyers aim to foster a healthy attorney-client relationship by offering a free consultation to discuss your case. Our personal injury lawyers do so at no risk to you. You are obligated to continue with our legal services today for any of the pedestrian's injuries!
Wounded pedestrians can learn more about receiving maximum compensation against the responsible defendant driver. If we take your case, we advance costs and help negotiate bills like paramedics and physical therapy bills.
If you've been hurt in an accident that was not your fault, or when comparative negligence is at play when it comes to case value, contact Ehline Law. Our results remain second to none in pedestrian cases.
Call our charismatic, dynamic, attentive pedestrian accident lawyer at (213) 596-9642 for legal advice on personal injury cases or financial recovery questions over an existing insurance claim involving disfigurement or loss of life in a pedestrian accident.
Main Los Angeles Location
633 W 5th Street #2890 Los Angeles, CA 90071 (213) 596-9642.