Was Your License Suspended or Revoked? Call Michael Ehline and the Team at Ehline Law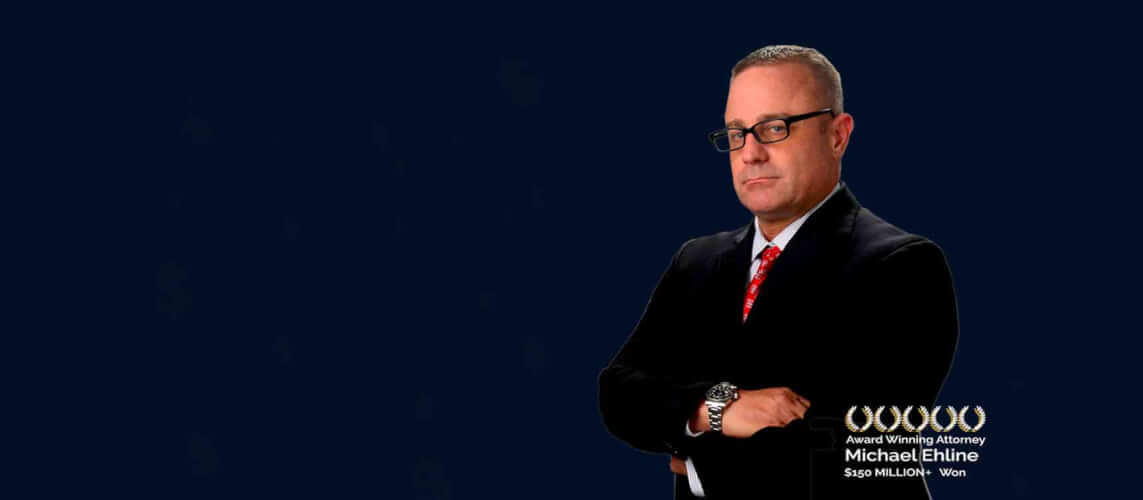 Every year, people get their driver's license suspended in California and only come to know about it until it is too late. Yes, this is actually a huge predicament for drivers since they have no clue that their driving privileges got revoked until a law enforcement officer pulls them over.
There are many reasons for your driver's license to get suspended. It can put a dent in your work and social life if you rely on your vehicle to get you around.
Those who drive for a living are the ones impacted the most. Let's look at some of the most common reasons for California driver's license suspension.
Common Reasons for License Suspension
Here are the main reasons for having your driving privilege license suspended.
DUI Arrests and Convictions
Driving under the influence is one of the leading causes of car accidents in the United States. And besides some other physical or mental condition or traffic ticket (failure to maintain car insurance, etc.), this is why a DUI arrest can lead to a driver's license suspension or revocation. In many cases, the license suspension is part of the punishment against the negligent operator for operating a motor vehicle wrong in the first place.
And depending on the gravity of the situation, you might even get jail time depending on the damage to others and property and the BAC chemical test results. License suspension from a DUI can last a couple of months. However, if the offense is more than an infraction, you might even see a couple of years of license suspension.
Even if it's more than the standard six-month license suspension, you may still be forced to use an ignition interlock device as a penalty for your traffic violation. (Driving with a suspended license, failure to appear in court after receiving notice, refusal to take a blood or urine test, hit and run, failure to pay child support, or provide proof of financial responsibility may involve harsher penalties for most drivers) Hiring a Los Angeles car accident attorney means you will have questions answered to win your case.
California Drivers License Problems Hurt Life
In sum, DUI offenses can negatively affect your daily life and livelihood from your DUI arrest and conviction date. Having Ehline Law and a California DUI attorney-client relationship with us for your moving violation with the Department of Motor Vehicles makes sense in your individual case.
After all, your license can be suspended. It's easier to fight it than paying for and trying to get your revoked driving privileges reinstated for most moving violations.
Hiring us to represent you and your DUI accident case increases the chances of you getting away with minimum punishments. Having an expert lawyer by your side can help reduce your DUI conviction sentence and ensure a clean slate in some situations with the police. Even for serious offenses, our legal advice and representation can minimize the suspension period.
Driving Points
According to the California vehicles code, drivers must not have more than 4 points on their driving license within 12 months. An excess of 4 points in the stated period will result in a suspended license.
As a person's driving license experience increases, the limit on points also increases. For example, a person with a driving license and a good driving record for two years can not have more than 8 points within the year, rather than the 4 points for new drivers.
Depending on the type of violation, you may get one or even a couple of points on a single notice, leading to a suspended license.
Missed Child Payments Support
You may not realize this, but you may have a suspended driver's license if you have missed your child support payments. You will receive a letter of notice from the licensing agency upon missing the first payment and will have 150 days to provide a reasonable explanation or otherwise face suspension.
The Division of Child Support put this law into force to ensure that separated fathers pay child support until their children reach the legal age.
Reckless Driving and Others
Your insurance policy also has specific criteria that you must meet to ensure continued insurance benefits. Intoxicated drivers caught driving recklessly can increase the risk and costs for auto insurance companies. Driving drunk is a violation of insurance law. Motor vehicles violating traffic laws and insurance laws will result in the immediate suspension of the driver's license.
Suspended License and How Long Does it Last?
The time scale for a suspended or revoked license to return to normal depends on the severity of the charges. It can take up to 60 days for traffic violations, up to four years for DUI conviction, up to two years for DUI arrest, and up to 30 days for reckless driving for a motor vehicle driver to have their restricted license back to regular status.
Even after reinstatement, expect an SR 22 filing, higher premiums, and fees depending on your individual circumstances and the length of your suspended sentence, probation, or other reasons. (Completed a MADD course, did CalTrans roadside clean up, and other court requirements, etc.)
If you've gotten a DUI or need to know more about DUI, contact us at (213) 596-9642 and get a free consultation today!