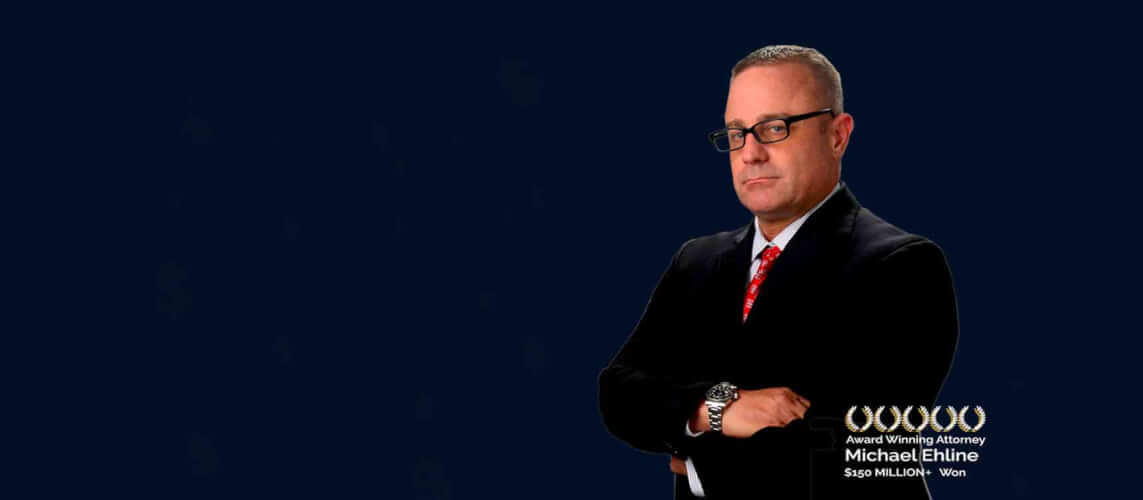 California has seen many fires. Lately, the Silverado fire, the Dixie fire, and more have left thousands of victims stranded without their homes and many injured victims suffering smoke, chemical inhalation, and disfiguring burn injuries.
But what's even more devastating is for those victims to come back, assess the damages, and rebuild their properties.
Ehline Law Can Help You with Your Case Following a Wildfire
Our California wildfire lawyers at Ehline Law have developed a guide for you to know what to do when rebuilding your home.
Cost of Rebuilding a Home
The cost of rebuilding a home depends on many different factors, such as:
Type of equipment used to extinguish the fire
The severity of the damage
Extent of heat
Debris removal
And more.
Let's take the first point and understand how it affects the cost of rebuilding a home; for example, when there is a large fire, using sprinklers to extinguish the fire compared to hose pipes can cause less damage to the structure, ensuring the majority of it remains standing. This reduces the cost of rebuilding a home.
Get an Insurance Claim After the Fire
After the fire, get in touch with a qualified attorney to check and review your insurance policies. Your coverages will decide how much compensation you can claim from your insurance company if you are eligible for compensation.
The first step towards an insurance claim is filing the forms correctly, and our California wildfire attorneys can help collect evidence, determine your claims, and file for claims. After the claims get filed, insurers will send insurance adjusters to your property to assess the damage. Our attorneys will help negotiate with the insurance company and get you the compensation you need to rebuild your home.
Your insurance claim can include the following damages:
Lost wages
Additional living expenses
Property damage
Lost pets
And more.
Debris Removal Program to Get Started
The first thing to do when rebuilding a home is to remove the debris, so contact the California State Department of Toxic Substances Control to help you remove any household waste and debris on the property ensuring a hazard-free environment to work with. To get a government body to remove debris from your property free of cost, property owners must fill out the right-of-entry form and submit that to start the debris removal process. Do note that this process may take some time since many local government bodies need to coordinate with the State's Debris Task Force.
If you're looking to expedite this process, you can hire a private licensed contractor to remove the debris, but this will cost you considerable money.
Get in Touch with a Town-licensed Septic Evaluator
Once you have removed all the debris, you need to contact a town-licensed septic evaluator to check for any damage to wastewater treatment systems or the septic tank. If your septic tank is okay, you can start to continue using it without the need for replacement or repairs, but if the evaluator finds issues with the system, you would need to replace or repair it. For that, you need to acquire a repair permit.
Start Living in Temporary Housing
Rebuilding your home will take a lot of time, and having a temporary housing arrangement can alleviate a significant burden on your shoulders if you get displaced by a wildfire. State governments partner with companies or organizations to provide temporary housing to displaced residents.
Register with Federal Emergency Management Agency, or FEMA, and get verified to have a trailer home or temporary housing arrangement for you at identified locations.
Things to Remember Before Rebuilding Your Home
Here are a few things you should keep in mind before rebuilding your home:
Hire professionals to remodel your home
Research permit history
Find out if there are any incentives provided. Pacific Gas, after the fire, provided financial incentives to residents affected by the wildfire.
Have your home plans approved by all relevant departments
Submit plans to obtain permits.
Get Permit History from City Hall
You can find all permit history at city hall to help you understand if your home can get replaced, and you can also get the original building plans for your home if you wish to build the home according to the same design before the fire damage.
Start Building Your Home
Make sure you have a proper home building plan and get the right kind of permits, as it ensures that your property meets the minimum safety requirements to protect residents in any natural disasters.
Once you submit your plans to build a home and complete the process of obtaining permits, research a reliable contractor to start construction on your home, you can contact the California Department of State License Board for a list of approved contractors or check their website and remember to avoid storm chaser contractors that are not from your region.
Throughout the rebuilding process, your property will be inspected to ensure that the contractors follow the house plans submitted to the local authorities.
Future Fire Prevention – Safety Tips to Follow
In California, it is a law to have a smoke/fire detector in your home, so always check the detectors periodically to ensure they are working.
Besides that, follow the steps below to ensure safety during future fire outbreaks:
Place a fire extinguisher inside and outside the home and learn how to use it to protect your family
Remove all combustible vegetation around the home and within 30 feet of your home
Create an evacuation plan and inform your family about the fire drill during a fire breakout.
Contact Ehline Law to Deal with Your Insurance Company
If your home got affected by a wildfire and now you want to rebuild it, contact us at (213) 596-9642. Our California wildfire attorneys can help insurance companies find together the compensation you need to rebuild your home.
Contact us today and get a free case evaluation with legal experts today!
Citations:
Rebuilding
Returning Home Checklist
Rebuilding
https://designeverest.com/blog/guide-to-rebuilding-building-after-fire/
Main Los Angeles Location
633 W 5th Street #2890 Los Angeles, CA 90071 (213) 596-9642.