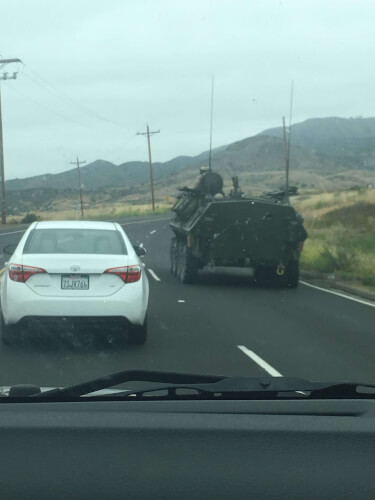 COVID Justice Coming?
Ultimate Guide to Understanding Absurd Discharges Over a Bogus Vaccine?
There have been calls for the reinstatement of troops discharged from military service for refusing the Covid-19 vaccine. The decision announced Thursday, December 6, 2021, led to the discharge of several soldiers in the army and navy sailors, air force, and Marines from active duty. Under President Joe Biden, the United States Department of Defense made mRNA vaccines mandatory, allowing only medical and religious exemptions (none were granted.)
According to Associated Press, the army relieved about 4,000 active-duty military and leaders of duty for refusing covid-19 vaccination. The news outlet reported that two battalion commanders and the executive officer of the destroyer USS Winstone S. Churchill, Navy Commander Lucian Kins were among those discharged. Army Secretary justified these actions in a statement saying that the push for vaccinated troops was about army readiness.
Increase in Soldiers / Marines Refusing Covid Vaccine after Deadline
United States military released varying figures about the number of troops that refused the Covid-19 vaccine. Refusals by active-duty military members increased after the Covid-19 vaccination deadlines passed. Most of these were based on religious exemption.
The Navy
This service already had about 96% of its sailors vaccinated and saw requests rise to 2,531. Soldiers refusing Covid-19 vaccination violate a lawful order and could face a general discharge under honorable conditions.
The United States Marine Corps
Similar to the navy, the Marine Corps, with 92% vaccinated members, received 2,441 requests for exemptions based on religious grounds. It didn't hint at how Marines would be discharged in a message to the force. They would face processing for administrative separation.
Air Force
Only 1,125 service members in the air force had refused the covid-19 vaccine outright by deadline day, with about 4,000 requests for religious exemption pending a final decision.
Honorable Discharge for Soldiers
The army announced that a soldier who refused the covid vaccine would face an honorable discharge from service. These soldiers were entitled to post-military benefits. Other services had similar arrangements for their troops.
Military Rejects Exemption Requests for Covid-19 Vaccination
Even though the vast majority of troops were vaccinated against Covid-19 at the time of the announcement, the moves were to begin involuntary separation proceedings aimed at military personnel for outright rejecting the vaccine. Processes have been ongoing at Fort Hood and other army bases.
Service members who were in the process of seeking a medical exemption from the vaccine mandate then had their requests turned down. This situation was no better for those who sought religious exemption.
Marines and other Military Personnel Deserve Fair Treatment from the Government
Republican congressmen and women have been trying to get vaccine mandates in the military abolished since their creation. They argue that recent struggles by military recruiters to enlist troops have reduced the number of soldiers at fort hood and fort Carson. Discharging able-body service members affects the ability of the military to respond immediately to threats to the nation.
Former President Donald Trump added his voice to the calls asking that the army rehires every soldier fired with an apology and all of their back pay. He emphasized his support for the Covid-19 vaccination but added that it has to be voluntary instead of mandatory.
Many concerns have been raised about service members' rights in all this. Some claim this situation has blindsided them after years of service. It is not fair that they lose their jobs over a requirement introduced after joining the military. Others have also raised issues about the experimental nature of the vaccine and its side effects.
Ehline Law is dedicated to serving others. Our firm believes in helping protect the rights of active duty personnel and veterans however possible. We advise military service members who want to refuse the Covid-19 vaccination to speak to an attorney first.
Call us at (213) 596-9642 for a free consultation.
A Veteran runs Ehline Law
As a former Marine, Michael Ehline understands what military personnel go through and is always ready to help veterans get what they deserve. He was honorably discharged from the army in 1989 with connected service disabilities, so he knows what it's like for those in this position.
Thus, for years he has helped marines and veterans against the government or any form of injustice.
Michael Ehline joined the army to help others to be free and has the same goal as his law firm. He has dedicated his life to aiding veterans with the law and guided many of them to become attorneys.
His army photo continues to inspire the values of respect and service in Ehline Law. If it is an issue about veterans, he will be there with his super lawyers to help. That is his way of transforming the local stories of those who gave themselves in service to the nation.
Contact the Best Attorneys for Veterans
Soldiers, Marines, Airmen, Corpsmen, and sailors who believe the DOD has unfairly treated them can come to us for advice. We have a free consultation, so you don't have to bother about the cost of sharing your problem with our experienced attorneys.
Call our office today to speak to the best lawyers for veterans. Our number is (213) 596-9642.