Learn the Ricky Martin Boy-Sex Assault Story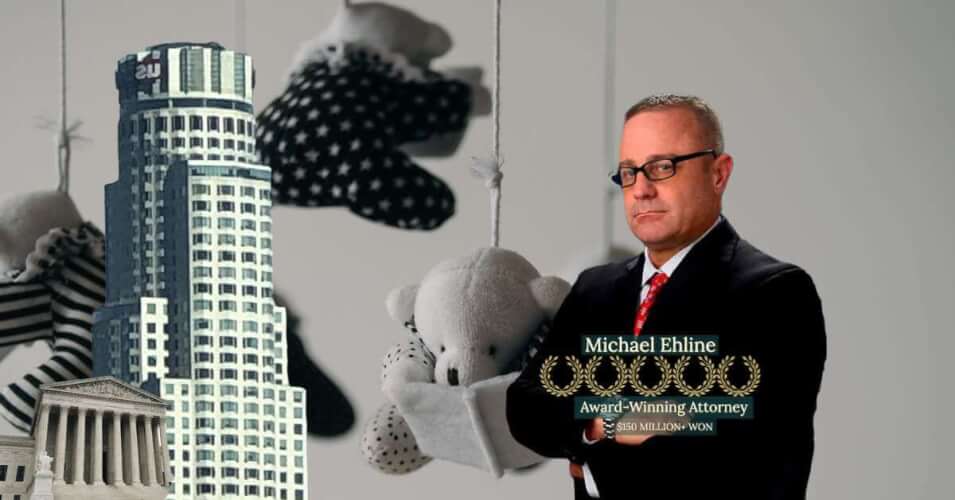 Ultimate Guide to Understanding Ricky Martin Boy Abuse Claim
Restraining orders are serious, which is why when they are issued, people take them seriously. Ricky Martin, the openly gay singer and former TV soap star of General Hospital, has been issued a restraining order from his nephew, Dennis Yadiel Sanchez. Martin has, of course, said the claims are completely false, according to El Vocero news. To learn more about what Ricky Martin is going through and the protection order, continue reading below.
What Is the Situation with Livin La Vida Loca Singer Ricky Martin? | Domestic Violence
Ricky Martin was given a restraining order from his nephew, Dennis Yadiel Sanchez, showing he was accused of sexual harassment. Martin will go to court and must prove his innocence; otherwise, he will face 50 years in prison. Dennis Yadiel Sanchez has said that Ricky Martin physically, sexually, and psychologically assaulted him for years in unimaginable ways.
Who Are Dennis Yadiel Sanchez and Eric Martin?
Dennis Yadiel Sanchez, the son of Vanessa Martin. He allegedly had a seven-month relationship with Ricky Martin as a small minor. He claims that he suffered domestic violence at the hands of the Puerto Rican boy band alumni, who chose to rape and assault the minor child.
Sanchez was born in 2001. The domestic violence case was filed on July 1st, 2022, under the Puerto Rico Domestic Violence Law. Dennis Yadiel Sanchez is afraid for his life, which is why he was able to push a restraining order on Ricky Martin. Sanchez claims that Ricky Martin did not take the separation well and has been trying to threaten him at least three times outside his house. So this is why the boy, now 21 years old, made this claim.
Along with the domestic abuse allegations, Dennis Yadiel Sanchez claimed that Ricky Martin was consuming large amounts of alcohol and drugs. He did try to file the report anonymously, but Eric Martin, Ricky Martin's brother, found out and released this news to the press and Ricky Martin.
What Does Ricky Martin Have to Say for Himself?
After the Livin La Vida Loca singer was given his restraining order, he came out to say that his nephew's accusations were all false. On July 4th, 2022, he went on Twitter and explained that the allegations were false. He will be trying to sort this out through the judicial process.
Also, Martin's lawyer has come forward saying that Sanchez is suffering from deep mental health challenges, which is why these allegations are false. He continued by saying that Martin would never be in a sexual or romantic relationship with his nephew.
However, Martin has been in other legal cases this year. His manager, Rebecca Dunker, filed a lawsuit against him for $3 million for unpaid commission.
Ricky Martin, born Enrique Martín Morales, has been quiet about what is going on, so he does not cause any more public issues for his fans. He is married to Jwan Yosef, and they have four children together. Martin has, of course, kept his family out of the spotlight during the troubling time.
Eric Martin Has a Lot to Say
Ricky Martin's brother, Eric Martin has come to speak about what happened. Martin has said that his nephew has many deep mental health challenges and that there is no way that the openly gay singer would be in a sexual or romantic relationship with his nephew.
He said his nephew has a lengthy criminal record in Puerto Rico. He has also tried to threaten a female co-worker once. News companies have said that Sanchez's former colleague, Claudia Ramrez Martell, took a restraining order out against him after he became possessive and obsessed with her. She claims that he would show up outside her workplace and planned to murder her because he was obsessed.
On Friday, Eric Martin went to Facebook Live and talked about the deep mental health challenges that his nephew was going through. Since he is struggling with deep mental problems, he has been estranged from the family, and they are all upset by everything happening.
According to Martin, the family has been struggling with the domestic abuse allegations and Sanchez's deteriorating mental health. However, he no longer wanted to be silent about the situation. Also, other people have said that any domestic violence incident that Sanchez is speaking about is entirely untrue.
Presently, Martin is defending a case in Los Angeles Superior Court baby his former manager, Rebecca Drucker, over $3 million in unpaid commissions. This criminal matter involving a boy not at the legal age of majority may make that harder for the man-loving singer.
Martin's Hollywood lawyer, Marty Singer. Told Deadline that:
"Ricky Martin has, of course, never been — and would never be– involved in any kind of sexual or romantic relationship with his nephew" Singer also stated: "The idea is not only untrue, but it is also disgusting."
What Should Someone Do If They are Victims of Domestic Abuse?
Domestic abuse can affect anyone, which is why people need to be aware of what they should do if they are a victim of domestic abuse.
The victim should know that it is not their fault.
The victim should tell someone that this is happening because they need to ensure they are receiving the help they need.
A court order can be made in every country, whether America or Puerto Rico, which is why struggling people should speak to the authorities. They can help them receive a restraining order to protect them.
Domestic abuse should be documented. This evidence will be helpful in front of a Puerto Rican judge.
Leaving should be the first thing that every person should do. When this happens in a romantic relationship, it can be challenging to walk away, but it is needed.
Creating a safety plan will help the victim to exit safely. This plan will allow anyone to ensure they are safe and sound after leaving the situation.
Getting help will any mental health problems should happen after the victim is safe. Many victims are struggling with mental health problems because of the abuse they have received, but there are many resources in Puerto Rico, America, and worldwide to help.
Lastly, if the person is in immediate danger, they should immediately call the authorities.
Domestic Abuse Prevention Steps
This post focuses on what is happening in Puerto Rico between Ricky Martin and his nephew. However, there are steps that people can take to help prevent violence so that the number the people struggling with profound mental health problems will continue to decrease.
Education is a powerful tool that people in Puerto Rico, San Juan, America, and globally can use. People will know this is a violation of the rights of the person. Also, many people who have low literacy levels tend to suffer many physical and psychological attacks.
People need to understand the law. Just because someone is a fortunate homosexual man who has had a solo career does not mean he can abuse the people he is with. Every person who is taking part in this is breaking the law.
Professional help can go a long way when it comes to any Puerto Rican who is struggling with domestic violence in Puerto Rico.
Call Ehline Law Firm Today!
The team at Ehline Law Firm is here to help people taking part in an awful case. Domestic abuse can be a potentially career-ending allegation, which is why completely false allegations are not tolerated. If the person is found guilty, the victim can rest easy knowing that all the claims have been proven. Also, every member will take the situation seriously because every victim deserves a voice.
Whether it is a situation like Gianni Versace and Antonio D'Amico or the allegations against Ricky Martin, the team is here to listen and help. Also, other team members can help explain the Intervention Act and how this can impact a litigation case.
Conclusion
Completely false allegations are not tolerated in a court of law, but every victim should speak with a lawyer to get the help they need. Many people will be struggling with serious mental health problems after they or other family members have been through a traumatizing situation like domestic abuse. However, having a supportive team around them will made a huge difference.
The awful case of Martin and his relationship with his nephew has surprised many people. News outlets like El Vocero will continue to cover the case, so people know what is going on.