Family Dogs That Are Unlikely To Bite or Snap
Welcome to the Ultimate Guide to Understanding Safest Dogs of 2022. Not all dogs have a bark worst than their bite. And some people want a sweet dog, easy to socialize with, without other issues like aggression or eagerness to bite strangers. According to the American Kennel Club (AKC), people are again on the hunt for the best family dogs as the demand for puppies has risen drastically since the end of the Covid-19 restrictions.
This fact comes as no surprise, as dogs make excellent family members. Sometimes all it takes is a walk in the dog park or to play fetch with a ball. These pets can be your devoted best friend to help ease the day's stress from being a pup to obedience training and becoming full-grown.
12 Safest Dog Breeds That are Least Likely to Bite
In most cases, the ideal safe dog for a family is a medium-sized dog like some Bulldogs or even a smaller breed with a small head and tiny canine incisors. These tend to do better inside the house and are less likely to injure a family member or other pets by accident.
Some dogs are stocky, like bulldogs, while others are muscular and lean. If you are still determining what the dog will look like appearance-wise, you can Google and go through some pictures on Getty images.
Are you looking for an affectionate family pet and think the AKC is an authority? Choose a dog that does well with other dogs and pets and is suited for kids.
Avoid a guard dog unless you are experienced enough to train it properly. These breeds are some of the best options you should consider:
Labrador Retriever (water retrievers who love to swim!)
Cavalier King Charles Spaniel
Pembroke Welsh Corgi
Bernese Mountain Dog
Golden Retriever
Giant Schnauzer
Brussels Griffon
French Bulldog
Irish Setter
Bulldogs
Beagle
Poodle
Boxer.
Most of the common pets on this AKC list, such as Golden Retrievers, French bulldogs, and Poodles, is already well-known for being great with humans, other animals, and children.
Why Some Dog Breeds Are Not Good Family Dogs
Regarding dogs, different breeds tend to exhibit other personality traits. This behavior has a lot to do with their breeding. Unlike a typical brave guard dog, Labs can help hunt, but they are generally gentle around most humans or a small child. However, even a dog with a calm demeanor can be unsuitable for a particular family.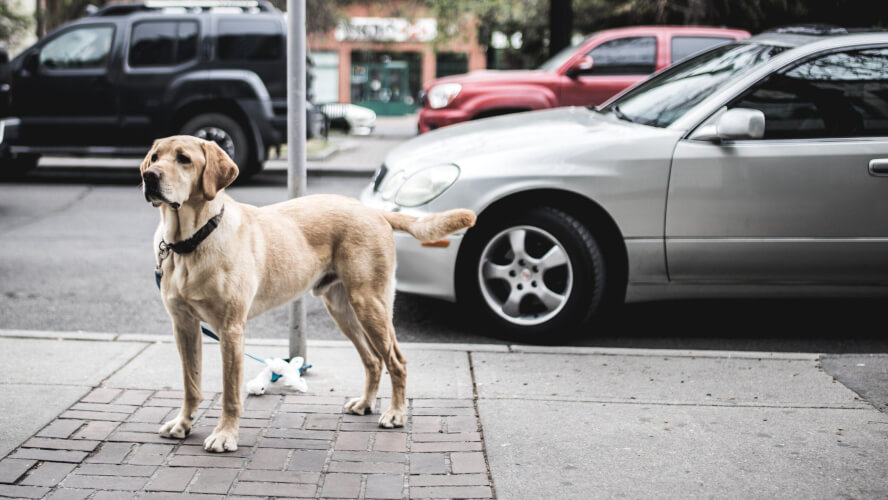 This situation remains true because certain breeds may require daily walks or hike with an active family, lots of space outdoors, may not do well with small children or may need much mental stimulation to be happy. Even the most popular dog breed may not be the best choice for a family pet when specific requirements are missing.
Is the Labrador Retriever the Best Family Dog Breed?
Labrador Retrievers are among America's most popular breeds. The reason for this is their calm and loving demeanor. But generally, they are not the BEST dog for families unless certain conditions are met. When treated well, Labrador Retrievers have excellent temperament, loyalty, and the ability to offer unconditional love to their families. Many veteran dog trainers think they present a very small threat, if any, to their masters at all.
Caveat: Labs eat a lot of food due to their high energy levels, eager demeanor, and need for little rest.
Some of the Safest Dogs (2022) Are the Best Guard Dogs Too!
According to the AKC, some of the oldest breeds were bred centuries ago as guard dogs. There is a good reason they should only be part of the family if the owners are competent and experienced in understanding the nature of these intelligent pets.
These dogs can be aggressive, muscular, loyal, intimidating, and fearless, with high levels of intelligence and obedience, making them a great choice to protect your kids and household. Furthermore, some great examples of more dangerous dogs include Staffordshire Bull Terriers, German Shepherds, Doberman Pinschers, Great Danes, and Pitbulls. The courageous German Shepherd, in particular, bred during the World War, is very popular, with long waiting periods for the pedigree puppies.
German Shepherds can be a great option when it comes to socialization and grooming. They can be very aggressive. That being said, these pets can be a good fit for families with kids who want protection from strangers and active premises threats.
Bitten by a Dog? Call Ehline Law For Help Today
Being bitten by a vicious dog can be a frightening experience, made worse if the owner has no pet insurance to help cover medical bills. The watchful, experienced attorneys at Ehline law can help you explore the facts, and fight for the compensation you deserve for an injury or wrongful death claim. We have a history of providing legal services to dog bite victims throughout California and the entire country.
Call one of our injury lawyers today! Our patient and aggressive legal team will strive to help you and your loved ones acquire the maximum compensation allowed under California law for a dog bite. We will fight hard to win insurance funds in an acceptable range to make you whole for your tangible and intangible financial losses. We are available 24/7 at (213) 596-9642 or via our convenient online contact us form.<