What Are You Doing to Look Out For Bikers? | May Is Motorcycle Awareness Month
Motorcycle Safety Is No Joke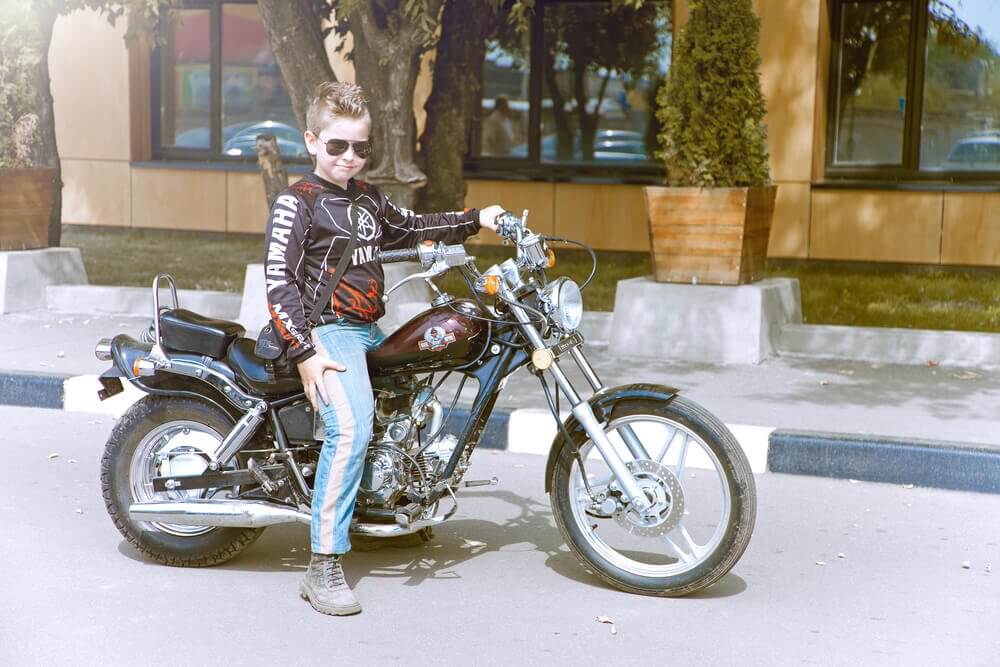 Let's go over some motorcycle accident statistics and safety tips for drivers and riders with Ehline Law and our personal injury attorneys.
Motorcycles Are Not as Safe as Other Vehicles
Motorcycle safety awareness month is in May, when warmer weather attracts more riders on the roads, and with more traffic, there are risks of accidents.
The Insurance Institute for Highway Safety reports that in 2019, compared to the number of fatal accidents per mile traveled, the fatalities for motorcycles were 29 times more than in cars.
Motorcycles do not offer their riders the protection of an enclosed vehicle, such as seat belts, airbags, and more.
United States Motorcycle Accident Statistics
Motorcycle safety awareness month is for bikers' and drivers' awareness, which is why it is crucial to go over some sobering motorcycle accident statistics.
Although motorcycles are 3% of all registered vehicles, they contribute 14% of all traffic fatalities.
According to the US Department of Transportation, there were 5,579 fatal motorcycle accidents and a fatality rate of 67.08 per 100,000 registered motorbikes in 2020.
The National Highway Traffic Safety Administration reported 83,000 motorcycle accident injuries in 2020.
The National Safety Council 2020 report reveals that 61% of motorcycle traffic crashes occur in urban areas, 51% of the accidents are two-vehicle collisions, and 41% are single-vehicle crashes.
Safety Tips for Drivers
Since 51% of the accidents are two-vehicle collisions, it is crucial for passenger vehicles and truck drivers to practice defensive driving on the road to play their part in reducing motorcycle accidents in the United States.
Here are some safety tips for drivers to follow:
Due to its small size, a motorcycle can easily hide in a car's blind spots making it challenging for the driver to see. Drivers must double-check the car's blind spot before changing lanes or turning.
It is crucial to view a motorcycle closer to you than farther away. Since it is a small vehicle, it may look farther away, deceiving drivers and resulting in accidents.
In many cases, motorcyclists slow down by taking their hand off the throttle, which does not activate the brake light. Drivers need to maintain a safe distance of three to four seconds, allowing them to slow down if they notice a motorcycle dropping speed.
Safety Tips for Motorcycle Riders
Although drivers of other vehicles must practice defensive driving, motorcyclists must exercise reasonable care while riding their motorcycles to prevent accidents.
Here are some tips for motorcycle riders to help minimize the risk of accidents:
After almost every accident, a motorist argues that they didn't see the motorcycle, which is why riders need to make themselves visible. Have a headlight on at all times, and wear high-visibility clothing.
Practice defensive driving and pretend that you're invisible to other vehicles so that you can take extra precautions and avoid riding in blind spots.
Wear protective gear from top to bottom to minimize the risks of abrasions and other injuries in case of an accident. Jackets, pants, boots, and gloves can provide you with the protection you need.
Always keep your eyes on the road and be cautious of hazards. The Search-Evaluate-Execute strategy is a great way to deal with road hazards.
Ensure you conduct pre-ride checks, including checking the tires, fluids, cables, and other important components to identify any defects or concerning wear and tear to take action.
If you do not have the skill level like other drivers to ride on the road, practice riding in a parking lot.
Schedule a Free Consultation with Ehline Law
If you suffered injuries in a motorcycle accident due to another's negligence, contact us at (833) LETS-SUE for a free consultation, as you may be eligible for compensation.