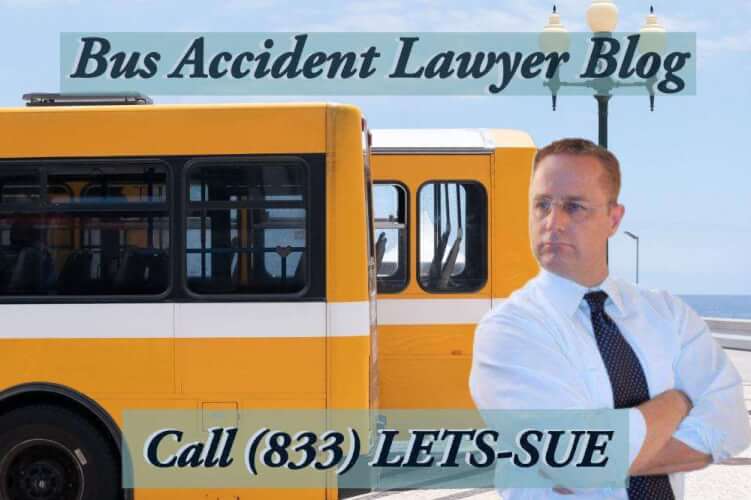 The nation's 480,000 school buses are in for a healthier future on a school day. In October 2022, the Biden administration announced that it would provide grants for buses under a new program for school districts to purchase electric buses (12,000 buses, mostly electric). Let's explore the details of the nation's transition with Ehline Law and our Texas and California personal injury attorneys.
This is the first step forward in a wider effort to accelerate the goal to replace diesel-powered buses and reduce climate pollution in nearly 400 school districts. Let's look at this under teh backdrop of some recent deadly school bus accidents across the country.
The Government Awarding $1 Billion to Nearly 400 School Districts to Purchase 2,500 Electric School Buses.
According to Vice President Kamala Harris, the Federal Government and the Environmental Protection Agency (EPA) have allocated a $1 billion grant to nearly 400 school districts spanning all 50 states and Washington to purchase 2,500 "clean" school buses.
The Federal Grant Aims to Abandon Traditional Diesel Buses with Low-emission School Buses
The grants for electric school buses are part of the new federal program that would aim to increase the country's transition toward zero-emission vehicles, helping control and reduce air pollution around residential and school communities.
According to the announcement, more than 25 million children ride in traditional diesel buses. Introducing 2,500 clean school buses can help reduce air pollution near schools and communities. These new electric buses will help save money on fuel and improve children's health, all while being environmentally friendly in our major cities, tribes, and other U.S. territories.
In 2021, out of the 480,000 school diesel buses in the United States, only 1% were electric. With the new federal Clean School Bus program, the Government aims to abandon traditional diesel buses and accelerate the United States' transition to cleaner, low-emission school buses.
Increase in Funding as a Response to What Officials Called Overwhelming Demand for Clean School Buses
In May 2022, the EPA initially allocated $500 million for clean school buses. However, due to increased demand for electric buses across the states, the EPA had to raise the allocated funds to $965 million in September 2022.
According to the EPA, the organization received thousands of applications requesting around $4 billion in grants to purchase over 12,000 buses.
The EPA has already accepted 389 applications totaling $913 million that would allow the states to buy 2,463 buses, of which 95% will be electric while the remaining would run on natural gas.
Initial School Districts Identified for Grant Approval Are Serving Low-income or Rural Students
The initial applications the Government accepted were from school districts that served low-income or rural students, something the Government considers a priority. In the coming weeks, EPA will continue to select more applications prioritizing school districts catering to low-income areas.
The Government spending $1 billion this year and another $4 billion across the next four years would cause a boom in electric school bus manufacturing.
It would provide jobs to Americans and improve the economy. By next year, the schools will receive most of the buses, and the remaining buses will follow by the end of 2023.
Is Allocating Funds for Schools for Electric Buses a Good Idea?
Environmental groups have advocated for greener and cleaner transportation alternatives for over a decade and rejoiced at the announcement made by Vice President Kamala Harris.
Environmental groups believe that air pollution near schools caused by familiar yellow school buses run on diesel engines is causing severe brain and lung damage to school children. Plus, it is adversely affecting the environment.
With the $1 billion to schools for electric buses, the federal Clean Bus program can help protect children's health.
According to Environmental Protection Agency administrator Michael Regan, the federal Clean Bus program of bringing zero-emission vehicles is just the beginning of its massive plan to combat climate change in the country.
Although electric buses are a great way to combat climate pollution and protect children's health, just like the Environmental Protection Agency administrator Michael Regan stated, they can also increase the dangers associated with electric vehicles and the battery pack, putting children at risk.
Risks and Dangers of Electric Buses
Electric buses run on Li-ion batteries, and one of the dangers of using these batteries is a thermal runaway. Thermal runaway is a process that is exacerbated by increased temperatures which causes a release of energy that further increases the temperatures, leading to destructive results.
Thermal runaway occurs when the battery malfunctions either through physical damage, overcharging, or other reasons, and when this happens, it can take days or even weeks to extinguish the fire.
Risks of Fire – Diesel v. Flammable Batteries
Although an electric bus is less likely to catch fire than a diesel engine bus, when they do, extinguishing it is like a "trick birthday candle," lessening the chances of a healthier future while allegedly allowing us to reduce greenhouse gas emissions.
Recently, the battery in a Tesla vehicle caught fire, and firefighters spent more than five hours trying to extinguish the fire. Once they put out the flames and sent the vehicle to impound, it reignited. After five days, the car reignited once again.
The National Transportation Safety Board (NTSB) guidebooks for emergency responders do not have sufficient information and knowledge about battery fires and how to combat them. According to the NTSB, more than half of the U.S. fire departments are not equipped to handle electric vehicle fires.
The fire department used more than 28,000 gallons of water to extinguish the Tesla, enough gallons of water that would last the fire department an entire month. Although increasing zero-emission vehicles are a great way to combat climate change, it is also crucial for the U.S. government to allocate funding toward battery fire research, fire protection systems, maintenance and cleaning procedures, and improved firefighting training.
Another critical factor would be how to charge these electric buses when there is a lack of electric charging infrastructure in many parts of the United States.
What if, due to the school's negligence, an electric bus runs out of juice and comes to a halt on a highway during winter? How will children manage to keep themselves warm until help arrives?
Schedule a Free Consultation with Ehline Law
If your child suffered injuries due to the school's negligence, contact us at (833) LETS-SUE for a free consultation, as you may be eligible for compensation.