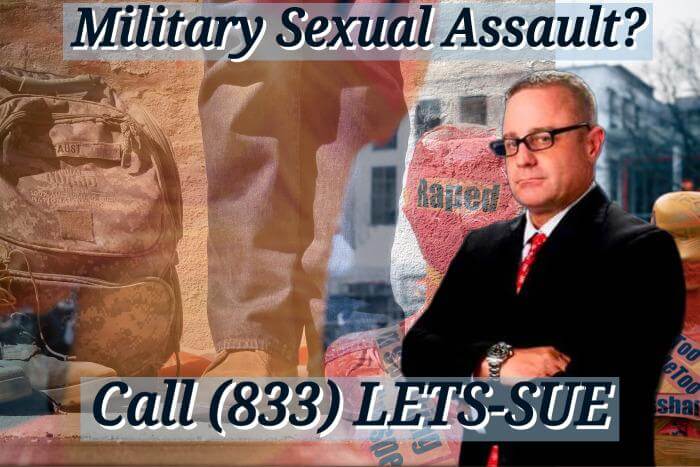 Disturbing Trend in Corrupt Government?
Ultimate Guide to Understanding Military Sexual Assault Example
During her employment at U.S. Strategic Command, a Former aide Army Col claims in a federal lawsuit that the former vice chairman of the Joint Chiefs of Staff repeatedly sexually assaulted her. The victim claims her military career was ruined when she refused his advances.
There has been a disturbing trend of public officials violating their oaths of office, such as Peter Strzok and other corrupt FBI officials. Now we have a sex abuse harassment case I wanted to discuss, as this is something I saw a bit of during my time as an enlisted Marine.
The instant claims were made public by Spletstoser, Hyten's assistant, when he served as the commander of U.S. Strategic Command in July 2019. This was just before he appeared before the Senate Armed Services Committee for the position of vice chairman of the Joint Chiefs of Staff, as the United States District Court upheld an Air Force Gen. Her claims for the Central District of California. The General appealed. But the Ninth Circuit ruled that the case could go forward here.
What is Sexual Assault?
Sexual assault occurs when another person intentionally or sexually touches another individual without that individual's consent or by use of coercion (physical force leading to a sexual act against the will of another. Courts consider it a form of sexual violence.
Sexual assault includes:
Child sexual abuse
Groping
Rape (forced anal, oral, or vaginal penetration, including a drug-induced sexual assault)
Initiated through sexual torture of the victim.
Below, I will discuss the facts and what you can do if you face similar hazing or other sexual contacts you never wanted. I will look at this through a sex discrimination attorney's eyes amid record-breaking corruption spikes and whistleblower complaints.
Legal Gray Area?
Her lawsuit remains in a legal gray area and is probably ripe for higher Court relief. The alleged victim sued the former General individually for the initial assault. She never made a direct claim against the U.S. military for [Our Defenders].
However, the U.S. Justice Department's attorneys are representing Hyten. They argue that since the incident occurred during prior military service, it falls under DOJ jurisdiction. So basically, the former General gets a free defense lawyer.
What Happened With the Alleged Sexual Assault?
Overall, Spletstoser made several accusations, one of which was that John Hyten, who retired from the Pentagon in November, touched her inappropriately in a hotel room while she was attending a significant military affairs conference in California. Her civil lawsuit is based on this allegation.
In a federal civil jury trial, Col. Kathryn A. Spletstoser is now requesting more than $5 million in damages, according to court filings submitted in California in late November. Before being confirmed as vice chairman, Air Force Gen. John Hyten's confirmation hearings on Capitol Hill in July were overshadowed by Spletstoser's allegations. At his hearing in July, Hyten strongly refuted Spletstoser's claims, speaking out against the counts as outrageous.
What Are the Charges for the Sexual Assault?
According to Hyten, the charges for the sexual assault are untrue, and an Air Force inquiry published in August 2019 found no corroborating evidence for Spletstoser's claims. As a result, he was cleared of all charges and administrative sanctions, and the Senate later confirmed the General's nomination to be vice chairman of the Joint Chiefs of Staff.
Damages
Later that year, the retired colonel sued John Hyten in civil Court, requesting at least $100,000 in damages for mental, physical, and financial harm. She is saying the General retaliated against her for not giving it up and harmed her chance at advancement, constructively terminating her military career. Hyten's team filed an appeal after a Federal District Court [trial court] in the Central District of California decided that the case might go forward in October 2020.
Reason for Original Dismissal
A three-judge panel at the 9th U.S. Circuit Court of Appeals in California was persuaded to dismiss the case by Lowell Sturgill Jr., an attorney for the Department of Justice representing John Hyten. The government claimed that the situation qualifies under the Feres doctrine because the alleged event happened when the General visited to discuss business while on a work trip. So that is how they got the suit dismissed initially.
What Is the Feres Doctrine? and How Was It Applied?
According to Feres, instances involving medical malpractice through the Defense Health Agency are the only exceptions to the rule prohibiting soldiers from suing the federal government for government negligence causing injuries sustained while serving in the military. It has evolved into Hyten's main line of defense. The most common usage of it has been to prevent military service members from filing medical malpractice lawsuits.
What Did Feres Intend to Prevent?
A three-judge panel from the 9th U.S. Circuit Court of Appeals in San Francisco decided that Feres, a 1950 Court decision intended to prevent troops from trying to sue over combat and training casualties, does not apply to sexual assault because the "alleged sexual assault [could] not conceivably serve any military purpose."
What Did the Court Argue?
When it came to this case, it effectively meant that the government was arguing that the Supreme Court believed the sexual assault was a necessary component of military service and that, as a result, civilian courts were unable to get involved. Feres required the District Court to deny [Spletstoser's] request to second-guess the military's disciplinary investigation and result.
The appeals court, on the other hand, agreed with the initial district court's decision and stated that it "cannot fathom" how the alleged assault, in this case, could have ever been deemed an action "incident to [military] service."
What About the Supreme Court?
He claimed that because the decision was "so solid," it may also be "persuasive" in other circuits. It should now serve as a precedent for matters under the 9th Circuit's jurisdiction. However, the Supreme Court would need to decide for it to become the law of the land.
Christensen predicted that the Justice Department would file an appeal with the Supreme Court. Still, he also saw the administration worried about setting a precedent that would affect the nation. In any case, Thursday's decision may serve as a precedent, enabling military sexual assault survivors to sue not only their assailants but also the Defense Department.
When Did the Accusations Against the Joint Chiefs of Staff Start?
The sexual assault accusations against Hyten and service members were made public for the first time by Spletstoser in 2019, following his selection as the deputy chairman of the Joint Chiefs.
The Event
Spletstoser said there were numerous incidents of inappropriate kissing, hugs, and rubbing up against her while she served under Hyten at U.S. Strategic Command in 2017. Her claims were made first to Air Force and congressional investigators and then in a lawsuit filed in November 2019. In one instance, Spletstoser claims that Hyten visited her in her hotel room when they were attending a conference in California, kissed her, and then sexually assaulted her.
The Air Force Investigation
Hyten has categorically denied the charges, telling senators during his confirmation hearing to the Senate Armed Services Committee that "nothing happened, ever" and that "these allegations are false."
What Was the Evidence?
An examination by the Air Force did not turn up any supporting evidence to charge Hyten. The Senate ultimately confirmed him as vice chairman after the investigation.
Spletstoser's Belief
Spletstoser has remained adamant about the validity of her claims and military sexual assault survivors, contending with her supporters that the investigation did not exonerate Hyten. This is because it is not the responsibility of the Air Force Office of Special Investigations to determine guilt. The study was not wholly impartial because it was overseen by another general in a small group of Air Force four-stars.
Why Was There an Appeal in the First Place?
Spletstoser initiated the civil complaint a few months after Hyten was confirmed, and it has been making its way through the federal court system ever since. Hyten and the government made attempts to have the case dismissed for lack of jurisdiction or relocated to Nebraska, where both of them were stationed at the time of the alleged assault, in the fall of 2020. Both attempts failed, which is why there was an appeal.
Christensen claimed that the 9th Circuit was "especially well suited" to accept the arguments put forth by Spletstoser's legal team.
Court of Appeal's Conclusion
The Appeals Court observed in its conclusion, which was made public on Thursday, that the Feres Doctrine was far from absolute and, in fact, demanded that certain specifics of Spletstoser's claims be taken into account in their decision to find in her favor.
Don Christensen
Don Christensen, a retired Air Force Col, former chief prosecutor, and current president of a service member advocacy group, said that the Court "made it obvious that they don't think sexual assault is ever going to be an incident to service" without stating so explicitly.
The Feres decision has at least one detractor at the U.S. Supreme Court. Justice Clarence Thomas. "At a minimum, we should take up this case to clarify the scope of the immunity we have created," Thomas declared in his 2021 dissenting opinion when the High Court decided against a former West Point cadet who sought damages for alleged rape.
Contact Ehline Law Firm If Service Members | Justice Department Lawyers have Sexually assaulted you
Were you raped or assaulted in the Pentagon parking lot or on a military base and want legal advice? The criminal justice system in our country is in charge of putting anyone who sexually assaults another person behind bars. However, after sexual predators commit abusive acts against the victim, the civil justice system, not a criminal prosecution, ensures you receive financial compensation for any medical emergency or medical expenditures.
Call Us
Speak to us now, and let's seek justice for those incapable of handling sexual assault cases independently due to emotional or physical challenges to a service member. Our charismatic, compassionate legal team wants to help victims litigate their sexual assault claims ontheire merits.
Citations:
Military Times – Meghann Myers.