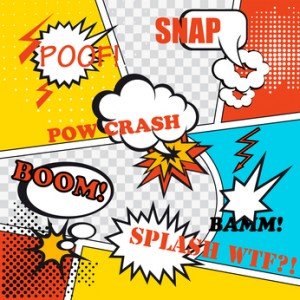 Snapchat has become quite a popular application for smartphone users in the past couple of years. Girls and guys below the age of 27 are the program's biggest fans, and few experts have even predicted that Snapchat might overcome Facebook in popularity in a few years.
The reason behind its popularity is how this application works. Many other apps allow you to chat, but with this one, you do snap chatting. What it means is that every small and big conversation is made fun of with the help of pictures – thus the name Snapchat.
The pictures you send to the person you are chatting with will disappear from his screen within 10 seconds. Which text message will you pay more attention to, the one that you know will stay in your inbox unless you delete it, or the one that you know will disappear in the next 10 seconds?
Distracted Driving with Apps.
You can conclude that chatting on Snapchat is even more dangerous while driving than regular texting. It is because you are more focused on the message you receive, knowing it will disappear within 10 seconds. And this translates to more traffic accidents on the road.
Few people would argue that they only take a couple of seconds to look at their texts, but this is an invalid argument. An accident does not even need a second to take place. It is all about attention. The moment you lose your attention, you lose focus on the road and subconsciously forget that you are driving a car.
Also, this can lead to a bit of rotation in your steering. When you look up, you realize that you are already on your way to hitting a pole or tree. Quite often, there is news on TV wherein a driver crashes into a tree, sways off the road, or runs into another car because he is looking at his phone.
The problem with Snapchat is that this particular application requires your full attention when you look at it.
For 3 to 4 seconds, your focus may not be on the road at all.
When driving fast, these 3 to 4 minutes can be fatal for a driver if an accident occurs.
Another new feature on Snapchat is that this application will tell the user his speed.
So this means people will now try to go as fast as they can and share their speeds on the go.
Snapchat App Often Related to Severe Injury and Death
Snapchat is a top-rated app today. Millions use the phone app. However, it remains linked to some injuries and wrongful death. The case is worse when the users drive. Below you will see several incidents caused by the app. CNN recently compiled a list of accidents tied to it.
Many Cases with a Common Thread?
In one case reported by the Daily Beast, a man was beaten to death while using the app. His death was uploaded onto his account by his murderers. Police say the man died after allegedly stealing a bong and marijuana pipe from one of the killers.
Authorities report the killers recorded the young man, Delvin Mendoza-Chaparro, live on the app. They range from 19-20 years old and face up to 60 years in jail. A Tampa case was even darker. Police say that Snapchat likely caused the death of five people. ABC Action News reported on the crash. In this case, a young woman snapped at her boyfriend, driving almost 116 mpg. The accident caused a severe fire.
The victims ranged in age from 9 to 39 years old. Three adults and two children died in the crash. Shortly after the driver's girlfriend used Snapchat, he lost control of their VW Golf. It crossed the median and nearly collided with a Toyota Sienna, which caught fire. The Golf struck another car, and debris has yet to hit a third vehicle. Two other car crash victims were in critical condition.
Another case in New Jersey showed a man beaten up on Snapchat, reported on Patch.com. In another, the last Snapchats of two young people revealed they had become distracted by the app and lost at sea. The Daily Mail reported the two young men vanished. Also, CNN reported on another case in Georgia. And this allegedly showed a 107 mph accident caused by a Snapchat filter.
Coming Soon to a Court Near You
There appear to be cases involving Snapchat as the culprit in a traffic accident, and driving while intoxicated is a crime. And driving while texting or looking at your Snapchat messages is no less a crime. Like intoxication, you were reading messages while driving, which leads to severe accidents. You should avoid using Snapchat or other applications while driving and instead try becoming a role model for young drivers.
Main Los Angeles Location
633 W 5th Street #2890 Los Angeles, CA 90071 (213) 596-9642.