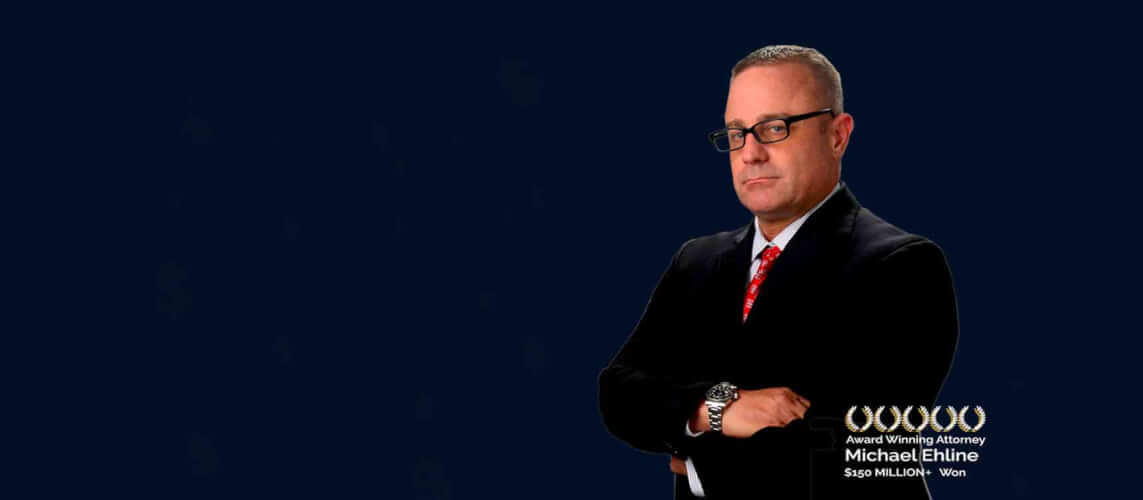 Many people believe soft tissue injuries are not important, but when a sprain occurs, or you have a complete tear, the pain might be so debilitating that you cannot complete your daily tasks.
If You Experience Joint Pain Following an Auto Accident, Call Ehline Law
Read on to find out more about whether or not you could get bursitis, how these injuries might affect you, and how a civil lawyer near you may help your case!
What Is a Soft Tissue Injury?
When you hear about car accidents, you probably think of broken bones, but you don't know much about soft tissue damage – it's completely normal since not many victims understand what it entails.
Your soft tissue includes your muscles, tendons, and ligaments, which work together as connective tissue; in other words, they allow you to move your neck, elbows, and other joints, which is why they are so important.
Being in a car accident might cause some soft tissue injuries. Still, many insurance companies often don't consider they're as important as other types of issues, which is why you need an experienced personal injury attorney like Michael Ehline, who can help you manage your case and turn things around.
Why Are Soft Tissue Injuries Different?
Considering that your whole life can change if you're in a car accident, you should know about the problems you might have; thus, common soft tissue injuries include the following issues:
Strains
Strains are injuries to your muscles and tendons, which can happen after experiencing sudden trauma, for example, in an automobile accident.
Having a strain is a common soft tissue injury accident victims experience, and it causes severe pain; at the same time, it's often the product of whiplash.
Sprains
Even though they're similar in nature, sprains only affect your ligaments – each ligament is a soft tissue that connects bones, so they are essential to be able to move.
Acute injuries might cause many long-term problems; therefore, you should always contact a doctor after an auto accident.
Contusions
Also known as bruises, contusions are a product of blunt force hitting you, which is very common when you're in a car crash.
Tendonitis
Tendons connect your muscle fibers to your bones, and tendonitis occurs when they swell or inflame. Consequently, tendon inflammation might cause muscle weakness and other common symptoms.
Can You Get Bursitis?
Many people wonder if bursitis is a common car accident injury – it is, and it can be very severe, so you must get medical attention immediately. Bursitis pain can affect your life, and it's one of the most common soft tissue injuries car accident victims have; thus, it's often the reason for you to get personal injury lawyers or a civil lawyer near you.
Do You Need Physical Therapy to Manage Soft Tissue Injuries?
Most soft tissue injuries require physical therapy and other types of treatment to ensure they don't affect your life on a long-term basis; thus, when the medical professional diagnoses you, they might explain what you should do next.
Even though soft tissues don't seem as important as other body parts, an acute injury may hinder your ability to perform many daily tasks; however, it may be difficult to convince the insurance company to pay the settlement you deserve.
Can a Lawyer Help You?
The best way to get the results you want is to hire an experienced attorney like Michael Ehline, who can aggressively defend your case, especially if you suffered from negligence, and you can prove there was a breach of duty. Contact us at Ehline Law Firm and get your free case evaluation – auto accidents can be very stressful, especially if you have soft tissue injuries that are affecting your life.
Our experienced attorneys can guide you through the process and ensure you get fantastic outcomes since we have helped many clients, and with our knowledge and experience, we can guide you as well. Michael Ehline was a US Marine, so he understands your pain because he has a unique and fierce sense of honor; thus, he can aggressively fight for you and ensure you don't need to suffer for someone else's negligence – contact us now!
Having a muscle or tendon injury such as sprains, strains, torn ligaments, joint pain, and similar issues can cause many problems, such as lost wages or having to spend money to recover from the motoring accident; however, if you rely on Ehline Law Firm, your case's results might be different! Call us at (213) 596-9642 and get your free consultation today!