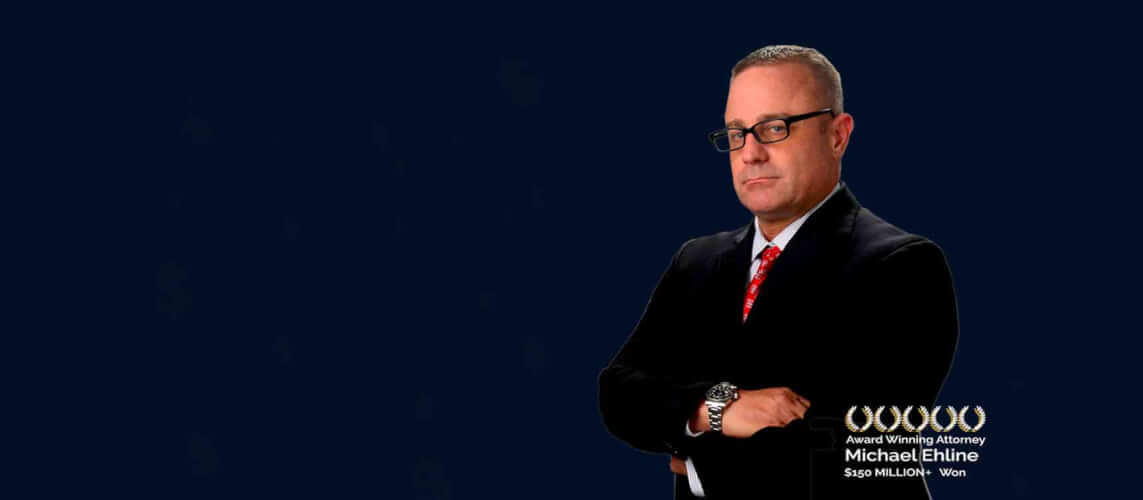 Soft tissue injuries are quite difficult for victims to prove to the insurance companies when looking to get compensation, and tendonitis is one of those injuries. You may be eligible for compensation if you've gotten into a car accident that was not your fault. Contact Ehline Law and our personal injury attorneys today for a quick evaluation of your case.
What is Tendonitis?
Tendonitis is a common injury that occurs to an area of the body that is continuously used or there is continuous movement repetition. However, since this is a soft tissue injury, it can develop after an impact or shock to the human body from an accident as well.
Often, this negatively affects the range of motion of the affected area for accident victims.
What Are the Factors That Affect Tendonitis?
Since the injury does occur after continuous repetitive movement, certain factors can affect tendonitis, and these are:
Age
Profession
Exercise/sports
Prior health conditions.
You may have heard about swimmers getting a shoulder injury, such as damage to the shoulder joint resulting in a lot of shoulder pain. Such injuries are not only applicable to swimmers but are common injuries affecting athletes around the world. These are due to repetitive motions seen in many different professions. However, if you're prone to tendonitis, you can get it after a car accident, even if you're not an athlete.
Tendonitis is a soft tissue injury, and if not treated immediately, it can cause strain on the tendons, eventually rupturing them. After an accident, when diagnosed at the hospital, doctors often forget to consider soft tissue damage during diagnosis, further worsening the injuries.
How Can Soft Tissue Injuries Occur After an Accident?
An auto accident exerts a lot of force on the different body parts, especially tendons, muscles, and ligaments. Rotator cuff tear injuries are quite common in an auto accident, and these types of injuries can, later on, develop into tendonitis. Stiffness and pain occur after the tendonitis develops, and it may be difficult for an individual to lift their arms above their head.
Young or Old, Auto Accidents Can Cause Permanent Injury
If you're young, tendonitis may take some time to develop, but if you're older. You'll feel a sudden impact in a car accident, which can trigger soft tissue injuries much earlier than anticipated. We recommend heading to a doctor immediately for a physical examination and diagnosis and to ensure proper treatment. Try going to a car accident injury specialist instead of a general doctor for rotator cuff tendinitis, as these doctors know precisely what they are looking for.
How to Treat a Soft Tissue Injury After Car Accidents?
Even if there are no broken bones, soft tissue injuries can deliver extreme pain, and the first thing to do is start pain management therapy. Doctors will start with physical therapy to manage chronic pain, including heat/ice treatments, chiropractic adjustments, and deep-tissue massages. Anti-inflammatory medication can help, too.
After a vehicle accident, it is essential to maintain passive motion in your joints, which is why specialists will induct victims into rehab programs after a car crash. After pain management with anti-inflammatory medications and controlling the inflamed area, the doctors will guide victims with tendon injuries on how to conduct home care.
Such guidelines are essential to avoid any injury relapse and ensure a quick recovery. Taking care of tendonitis at the earliest stages helps avoid arthroscopic surgery later on if the tendon ruptures, which can further add severe pain.
Should You Get a Lawyer Involved with Your Injury Case?
Although tendonitis does not leave victims with life-threatening injuries, it does cause pain and discomfort in the affected area. If not treated properly, a rupture can worsen and require surgery. Treatment for tendonitis involves a long-term recovery program that requires victims to follow the doctor's home care guidance and maintain continuous visits to the hospital.
This can be a substantial financial burden, and if you're not responsible for the accident, it's not fair that you get to shoulder the economic impact.
Ehline Law is Here for You After Car Accidents
Getting our injury lawyer on your case can help collect the evidence required to file claims and get you the compensation you need to pay for the medical bills.
Our Los Angeles injury lawyers will evaluate your case and deal with the insurance company on your behalf. Are you looking for legal advice? Contact us at (21) 596-9642 and get a free consultation on your injury case.