Tiger's Crash Follows A Likely High-Speed Collision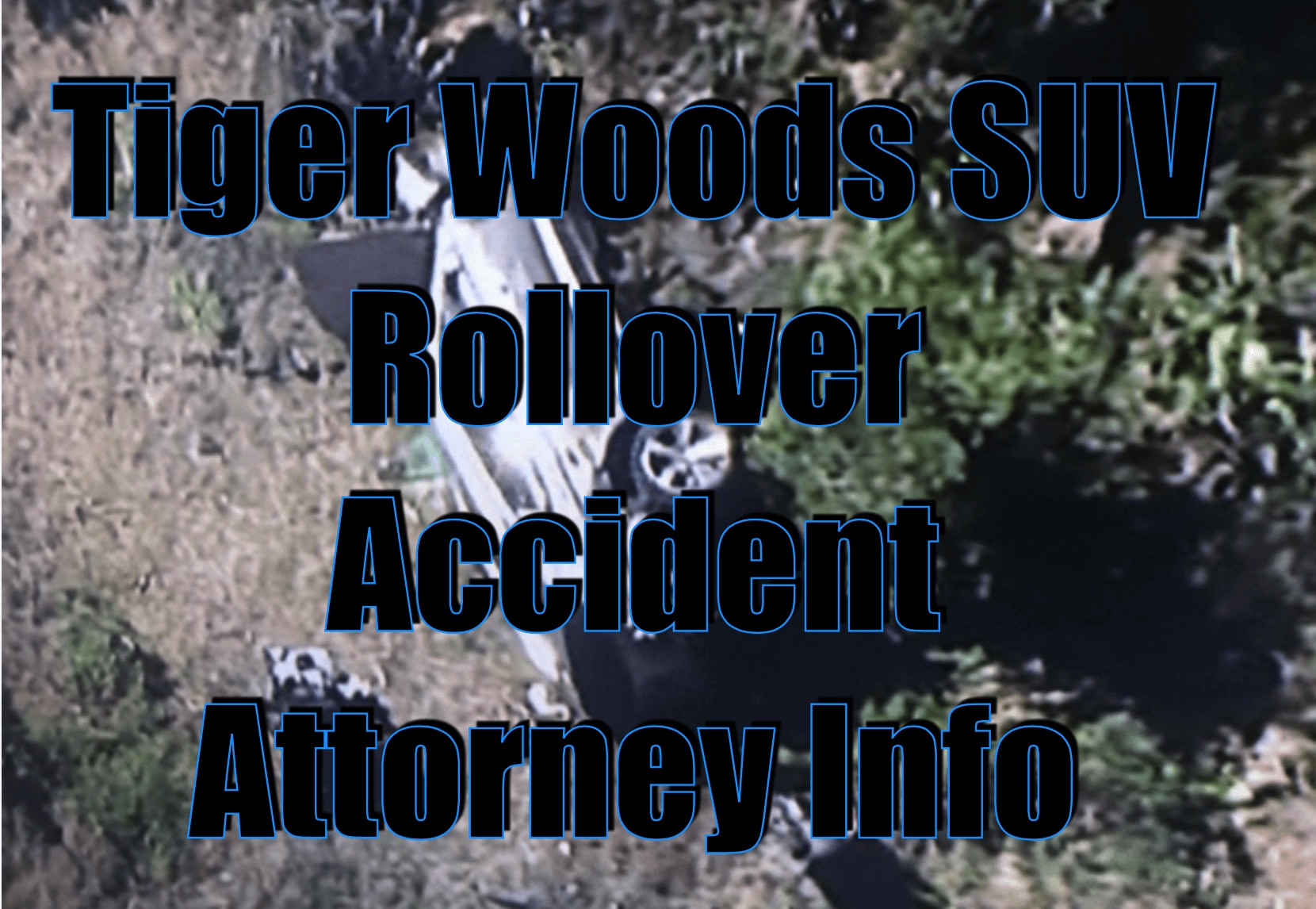 Tiger Wood's black box evidence reveals Tiger was speeding, but many experts believe this was a distracted driving accident, possibly prescription drug-influenced.
Police have demanded to inspect Tiger Wood's Black Box to determine if he fell asleep at the wheel or was speeding.
Genesis:
Tiger Woods, perhaps the greatest golfer of his generation, was seriously injured in an SUV rollover accident today at 7:00 am near the Lomita Station Sherriff's Department of Los Angeles, California. According to LA County Sheriff Villanueva, Woods was hurt in a solo vehicle accident at the intersection of Hawthorne Blvd and Palos Verdes Drive, setting off a lookie-loo accident with no injuries. The news is unwelcome just one year after the helicopter crash that claimed the life of NBA legend Kobe Bryant. It also follows a severe car wreck that has broader implications for driver safety. It also comes as the golf star climbs back to championships after several years in the wilderness.
Just two years ago, President Trump honored the lead for his efforts and successes. TMZ reported that the accident happened after a golf tournament. Onlookers saw the sports star speeding away from the event minutes before the crash. According to reports, Tiger Woods drove quickly out of the lot of a hotel. One witness stated that he almost struck the vehicle of a television director. Furthermore, we are waiting on more info on whether or not the golfer drove recklessly, but LA County Fire claims no alcohol was involved.
Also, TMZ quotes a witness stating Tiger appeared "agitated and impatient" and then "took off fast" in his car. Furthermore, law enforcement reported that the golf star requested help retrieving his things. He must be at least somewhat alert. The Sheriffs deputies also allegedly did not find any illicit substances in his vehicle.
The Extent Of The Tiger Wood's SUV Rollover Crash
However, the photos show a severe accident, including the wreck of the car itself. The picture shows the vehicle on the side and severely mangled. While Tiger is still alive and the extent of his injuries unknown, blood was on the driver's airbag. Also, dispatch audio showed Tiger trapped in the vehicle and needing assistance getting out. According to his agent, Mark Steinberg, the golfer suffered multiple leg injuries and was in surgery earlier in the afternoon.
The police haven't expressly stated whether there were substance abuse issues, although they indicated that alcohol was likely not a factor. Also, the sports star suffered injuries at a crash site on the border of Rolling Hills Estates and Rancho Palos Verdes.
TMZ reports that the vehicle was:
"The vehicle was traveling northbound on Hawthorne Boulevard, at Blackhorse Road, when it crashed. The vehicle sustained major damage." "The driver and sole occupant were identified as PGA golfer Eldrick 'Tiger' Woods," officials confirmed. "Mr. Woods was extricated from the wreck with the 'jaws of life' by Los Angeles County firefighters and paramedics, then transported to a local hospital by ambulance for his injuries."
The Wider Implications Of The Tiger Woods Rancho Palos Verdes Automobile Accident
This crash has many broader implications for the star and golfing and driving. The high profile of the impact, so close to the Kobe Bryant case, will once again put attention on sports and transportation safety. The circumstances are different — and thank goodness, Tiger is still with us. Furthermore, Tiger was driving the vehicle himself, showing the potential issues related to reckless driving, or speeding on the downhill slope returning from golf in Palos Verdes Estates.
It's too early to state whether Tiger Woods himself conducted such driving, but it's safe to say that an error happened somewhere. As of yet, no reports show firm proof that another driver struck his vehicle or that extreme weather conditions caused the crash. We still have much more to know, but with all the news helicopters flying around my home in Rancho Palos Verdes, California, there is sure to be a reckoning calling for potential traffic safety overhauls by LEO and traffic safety advocates.
In some cases, this includes the use of better signage and lighting. In others, it has quicker response times for first responders. However, the Tiger Woods question remains clear. How do we keep people safe in their vehicles? That one is more difficult to ascertain. Better safety equipment in cars is an excellent first step. However, much of the responsibility falls to the driver.
Tiger Woods is no different. Furthermore, the effects of the crash so far only directly affect one person, Tiger. Tiger could have injured another driver, but so far, so good We report on each new part of this case. Stay tuned for more details, or click on our Rancho Palos Verdes and Torrance car accident lawyers for updates or by calling (424) 999-PAIN.