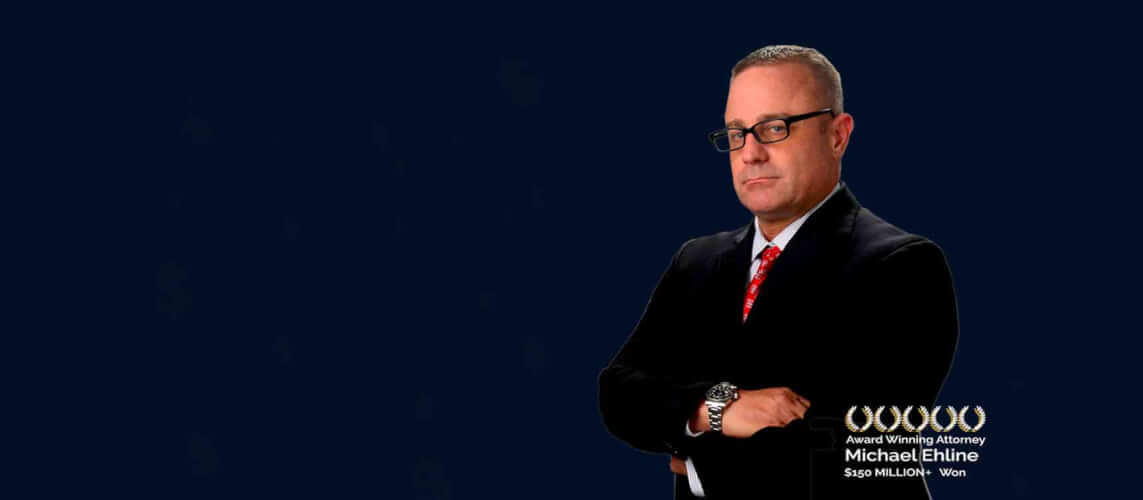 Ultimate Guide to Understanding Traumatic Brain Injuries
Car accidents and falls are the top causes of traumatic brain injury. Taking a severe blow or jolt to the head makes the brain hit the skull, and this impact can cause a fracture or force brain damage. Concussions are a common TBI type, but there are worse situations.
You must seek medical treatment immediately for a mild, moderate, or severe TBI because head injuries are not something you take lightly.
If someone caused the traumatic brain injury because of negligence, now is the time to seek California brain injury legal services. Ehline Law Firm is here to help you get restitution for your injury, so please call us today for a free consultation at (213) 596-9642.
What's a Traumatic Brain Injury (TBI)?
A traumatic brain injury happens when a blow to the head occurs. Penetration from a foreign object could cause it, such as a knife or gunshot wound, though a non-penetrating injury is also to blame for TBIs, such as hitting the head during a car accident.
TBIs vary in severity, and many people can recover from them within days, though moderate to severe injuries can cause permanent brain injury or even brain tissue death.
Who's at Risk for a Traumatic Brain Injury (TBI)?
Everyone can experience a traumatic brain injury, but almost 80 percent occur in males. TBIs are more common for those older than 65, and this age group is prone to balance issues, which can cause them to fall and hit their heads on the floor or another object.
Even infants can have a traumatic brain injury if they fall from a changing table or bed or suffer from abuse.
Some people are at a higher risk of a TBI based on the professions or activities in which they engage, such as:
Law enforcement and police officers
Military members
Construction workers
Athletes (professional or recreational.).
What Are the Types of Traumatic Brain Injury (TBI)?
Various factors can determine the severity of the injury to the head, such as a loss of consciousness, loss of memory about the injury and timing, certain neurological symptoms occurring at the time of injury, and abnormalities from a brain MRI or head CT scan.
The various grades and types of TBIs include:
Mild TBI (Concussion)
A concussion is the most common traumatic brain injury type. Three out of four TBIs are concussions, and they include brief consciousness alternations, such as a loss of consciousness for 30 minutes or less or a feeling of dazedness. Often, people experience confusion for a day, which is different from memory or attention concerns.
Moderate Traumatic Brain Injury
With a moderate to severe TBI, the person loses consciousness for more than 30 minutes, but it doesn't last a full day, though the confusion could last up to a week.
Severe TBIs
A severe traumatic brain injury means that the individual loses consciousness for more than one full day. Typically, head CT and brain MRIs determine changes in the brain.
Uncomplicated Traumatic Brain Injury
The brain MRI and head CT are normal with an uncomplicated injury, and it doesn't matter if it's mild or moderate.
Complicated TBI
With this injury, the CT or MRI can show changes in the brain, such as bleeding.
Closed TBI
Closed TBIs are the most common, and this means that some outside force caused the jolt or blows to the head, but it didn't penetrate the person's skull. The impact hurts the brain, which causes swelling.
Open TBI
Healthcare providers usually refer to open TBIs as penetrating injury, and this happens when a knife, bullet, or another object forcefully goes into the skull. Sometimes, the object goes directly into the brain to damage the brain's tissues; it's less common, but it can still be a real possibility in large cities like Los Angeles.
Nontraumatic Head Injury
A non-traumatic injury is sometimes called an anoxic/hypoxic injury. Sometimes, the brain injury isn't from trauma, such as during a seizure, stroke, near-fatal drownings, or choking. These accidents deprive the person's brain of oxygen, called cerebral hypoxia. If someone else is to blame for the injury, it's important to call a Los Angeles brain injury attorney to evaluate your claim and see if there's a case. Ehline Law Firm is there to assist, and your injury may result from another person's negligence.
When that happens, getting compensation for the injury is essential to help with medical bills and other concerns. Family members may also want to hire an attorney if the person passes away or has severe head trauma and may never regain full recovery.
Current numbers from the local Centers for Disease Control and Prevention (CDC) claim that about 3 million emergency visits, hospitalizations, and deaths occurred in 2014.
What Are the Causes of a Traumatic Brain Injury?
If a person takes a brutal, violent hit to the head, the brain experiences changes in energy and chemical use to compensate for this injury, resulting in confusion, light/sound sensitivity, and headaches. In mild brain injuries, such changes are short and rarely cause permanent damage to the brain; a more severe injury to the brain can last longer and damage the person's brain cells. Such effects can cause the person's brain to expand and swell inside the skull, which can cause more damage.
Falls are one of the top causes of traumatic brain injuries, and they account for about half of emergency visits.
Children under 17 and older adults over 65 experience most of these fall-related injuries. Other causes can include:
What Are the Symptoms of Traumatic Brain Injuries?
The symptoms of such traumatic head injuries vary based on how severe they are, and a key sign is when someone passes out after a blow. Sometimes, people feel dazed for a few minutes, but some can become unresponsive for extended periods (persistent vegetative state or coma).
Symptoms can include:
Skull fractures
Ringing in the ears
Leakage of cerebrospinal fluid
Behavioral or mood changes
Slurred speech
Sleeping too little or much
Sensitivity to smell and light
Restlessness and agitation
Nausea and vomiting
Headaches
Fainting, fatigue, and dizziness
Blurred vision or dilated pupils
Convulsions or seizures
Memory problems and confusion.
Young children can also:
Refuse to breastfeed, eat, and drink
Be inconsolable or cry nonstop.
How Are Traumatic Brain Injuries Diagnosed?
Typical diagnosis methods for head injury include:
Blood tests to check blood vessels
Imaging tests
Neurological evaluations.
What Are the Treatments and Management Options for a Traumatic Brain Injury?
Those with mild/moderate TBIs require minimal treatment, such as a short prioress period of work, school, and sports.
However, for severe issues, hospital care and intense treatments are essential and can include:
Surgery
Counseling
Rehabilitation
Rest
Slow return to normal activities (may require safety gates, grab bars, and more.).
Sometimes, if a person rests too much after the injury, they may have more challenges returning to hobbies, socializing, and more.
Why Should I Choose Ehline Law Firm for TBI Personal Injury Cases?
Experiencing brain injury symptoms requires immediate medical care to determine brain function, and patients may lose consciousness for a while and have other issues. If someone caused your condition or that of a loved one, now is the time to call Ehline Law Firm. Michael promises to assist accident victims, including young children. Our motor vehicle accident and fall attorneys have won more than $150 million for delighted clients. Our past awards and accolades list are sure to impress everyone.
Seek legal advice from a compassionate, charismatic, and aggressive law firm in Los Angeles today. We offer superior California brain injury legal services. Call (213) 596-9642 or use the online consultation form to request a free evaluation of your health information and facts.